Tower Hamlets host their first Sugar Smart day
Residents of Tower Hamlets launched their first ever Sugar Smart day during February half term this year to encourage the community to think about their sugar intake.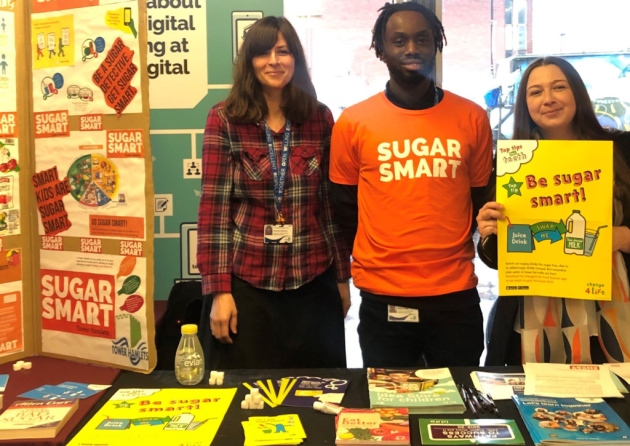 Credit: LBTH
Tower Hamlets council, Diabetes UK and Queen Mary University's dental team were just a few of the partners who joined forces to talk with the community about the negative effects of eating too much sugar, which was hosted as the Idea Store in Whitechapel.
Two in five children in Tower Hamlets leave primary school overweight and a third of five year olds have tooth decay. As part of the borough's Sugar Smart campaign, Queen Mary dental team have visited 16 schools and run workshops to raise awareness about food labelling and sugar contents in fizzy drinks and juices. The workshops have engaged over 2,700 children.
If you're interested in running your own Sugar Smart day, check out our website to find out more.
Sugar Smart is a campaign run by Sustain: the alliance for better food and farming. Sugar Smart is one of the featured campaigns in the UK's Sustainable Food Cities network.
Support our campaign
Your donation will help communities and organisations to take action to reduce the sugar we all consume.