A new report on meals on wheels services in France, Italy and South Korea provides lessons for the UK on running meals on wheels services, including during the current Covid-19 crisis.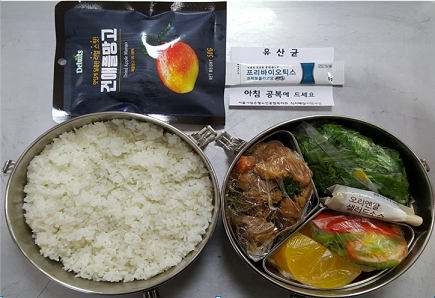 Example meal delivery. Photo credit: Eunpyeong Senior Welfare Center, Seoul, South Korea
As part of his Churchill Fellowship, Sustain's Simon Shaw visited meals on wheels services in Paris and Metz, France, Milan, Italy and Seoul and Gwangju in South Korea.
His Something to be proud of report uncovers examples of excellence from the around the globe and is a must-read for anyone interested in creating or improving a meals on wheels service.
The report's findings highlight four key areas: having ambition and seeing good meals on wheels services as a 'badge of honour' for a local area; believing in the preventative power of meals on wheels services; encouraging enterprise and taking reasonable risks; and getting organised, so that everyone is working together to protect and improve services.
The report calls on government and councils to ensure there is sufficient funding and policies in place to allow services to survive, thrive, grow and improve. Simon also proposes a shared 'recipe for success' across different services so providers can learn from each other. The report also calls on funders and investors to foster innovation through competitions to find the answers to shared challenges such as packaging, vehicles and efficient ways to check on and record clients' welfare.
Simon hopes the report can provide further evidence of the value of a 'more than the meal' approach:
"The meals services I visited were highly ambitious. Their central mission was focused on providing high quality and appetising food that would appeal to clients. But they also recognised the power of food to reduce social isolation, monitor wellbeing and provide links to other kinds of support. Furthermore, while remaining in budget, they were finding ways to support wider goals such as meeting sustainability and biodiversity targets while supporting local farmers and providing good employment opportunities.

My gran delivered meals on wheels services for many years and I hope this report helps us to build on the commitment of the many committed individuals who are currently struggling to maintain services. Visiting these services overseas provided lots of fresh ideas to could help providers to not only save meals on wheels services but help them develop and thrive."
There is good practice in the UK of services that are responding effectively to the current Covid-19 pandemic, but the report also has salient lessons from overseas about how a service can reach medically or economically vulnerable people, especially those who are socially isolated, in a time of high or fluctuating demand.
Read the full report and listen back to Simon's recent webinar about his Fellowship.
Simon's Churchill Fellowship was supported by the Winston Churchill Memorial Trust and the Rank Foundation.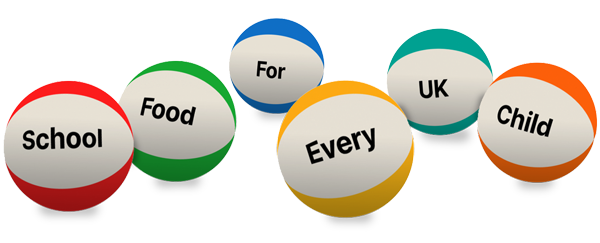 Ask your MP to end the school food postcode lottery now
Support our charity
Donate to enhance the health and welfare of people, animals and the planet.