Government must eradicate household food insecurity to get us through Covid-19
Responding to news that the over-70s may soon need to self-isolate, Sustain calls on Government to help secure food supplies for all low-income households, as part of a coherent strategy.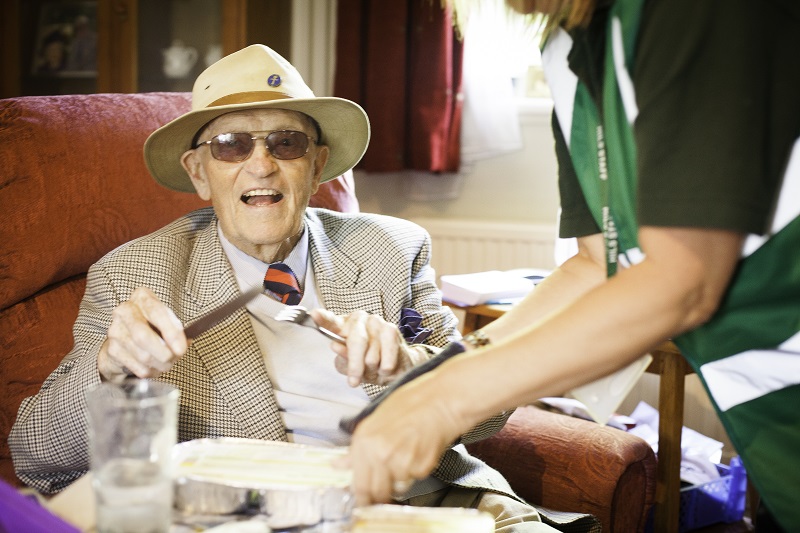 Health Secretary Matt Hancock MP confirmed on Sky News today that the Government is considering asking people aged over 70 and those with particular health conditions to self-isolate at home, to avoid infection with Covid-19 Coronavirus. This could be for an extended period.
People self-isolating at home need to have reliable access to food and other basic necessities. This includes older people and those with existing health conditions, but also low-income households who already struggle to cover food costs, suddenly needing to cover unexpected additional costs, and perhaps also a serious drop in household income.
Kath Dalmeny, chief executive of the Sustain alliance said:
"We must not imagine that emergency food banks can step up to feed the very large number of people who will experience severe food insecurity over the coming weeks. Admirable social services and charitable local efforts will be overwhelmed unless the DWP and HM Treasury injects money from the top to help tens of thousands more households buy the food they need from the shops, like everyone else. We must reliably take food-insecure households and hungry children out of the equation, so that social services and voluntary groups can then focus mainly on assisting older and housebound people to stay safe and well fed."
Read Sustain's emergency call for action on Coronavirus and food.
Sabine Goodwin, Coordinator of the Independent Food Aid Network said:
"Food aid providers run precarious operations largely dependent on often retirement age volunteers and food donations. Their capacity is likely to be severely impacted by the spread of Coronavirus with the likelihood of staff shortages, drops in donations and venue closures. Our members are already reporting fewer donations, not being able to purchase essential items because of panic-buying as well as rationing to prepare for what lies ahead. This crisis shines a spotlight on the fragility of the incredible organisations supporting those on low or no income and above all on the need for long-term systemic change."
For the most up to date medical advice on COVID-19 please refer to the UK Government's official guidelines as well as NHS advice.
Support our charity
Donate to enhance the health and welfare of people, animals and the planet.