HM Treasury and DWP must immediately release funds to eradicate household food insecurity, otherwise older and vulnerable people will not be able to stay safe.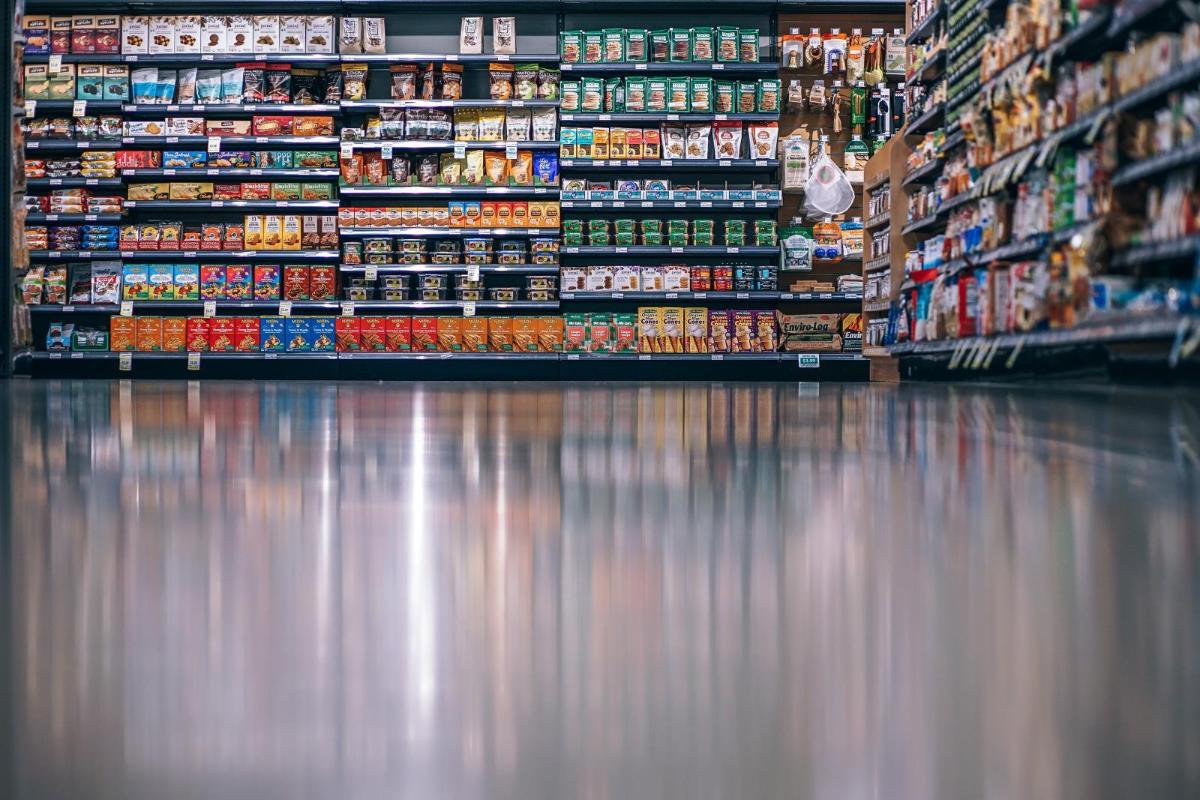 Credit: fancycrave pexels
Over the past week, I and Sustain network members have attended a discussion with the London Resilience Forum (Mayor's office) and a large meeting of voluntary sector organisations with the Government, Red Cross and Deputy Chief Medical Officer.
Both of these meetings looked at how to ensure that people are able to follow government advice to prevent COVID-19 Coronavirus transmission. Also, how to help everyone meet their basic needs over the coming weeks and months, with particular concern for older people and those with pre-existing health conditions, who will soon be needing to cut themselves off at home - to avoid infection and stay safe - possibly for a period as long as three or four months.
I have also been having a lot of conversations with people in Sustain's network, and especially with organisations whose everyday work is to tackle vulnerability, food poverty and crisis.
This blog seeks to synthesise what I've heard, and how I think Sustain and our alliance members can help. It is a work in progress. We will need to move fast.
First and foremost, the single most important thing everyone can do is to prevent and slow down transmission of the COVID-19 Coronavirus. If you aren't yet familiar with the concepts of "flattening the curve" and "delaying the peak", then a decent write-up is here.
What about food? What can Sustain and our network do? In this unique moment we have a short time to get organised before the tidal wave of infection to come. The most immediate concern is to those people who will struggle to self-isolate. This boils down to two things that we must secure – and fast:
For people who haven't got enough money, they need to receive money to buy food.
If people can't go out of the house to get food (due to being ill, old, disabled, medically vulnerable, self-isolating or caring for others) – then somebody – food delivery services, social services or community groups – needs to know about this and to deliver or provide food in a safe way.
This blog does not cover the impact of Coronavirus on food enterprises, markets and supply chains. Let us deal first with vulnerability.
If you run an organisation that can join us in lobbying HM Treasury (HMT), the Department for Work and Pensions (DWP), the Ministry for Housing, Communities and Local Government (MHCLG) and others to provide money for peope to be able to buy the food they need, please get in touch: kath@sustainweb.org. Organisations involved in putting together this post so far include: Independent Food Aid Network, Trussell Trust, FareShare, Food Matters, School Food Matters and Sustain.
Money must be made available
Hundreds of thousands of households already routinely run out of money to buy food – the inexorable rise in food bank use over recent years is just one visible symptom. With Coronavirus, this will presumably get worse as people fall sick, self-isolate or have to care for others, hence losing paid work; experiencing large drops in income due to going onto sick pay; or having children at home to feed who would otherwise have been receiving school meals.
Food banks have never been the answer, but with Coronavirus this becomes far more clear - during Coronavirus, we cannot knowingly create a situation in which large numbers of people are forced to congregate at food banks to receive emergency food aid. And in any case, food banks cannot meet existing need, let alone a large and sudden increase, and are often run by older volunteers who may soon themselves need to self-isolate.
We stand in clear danger of social services and food aid providers being overwhelmed. Yet these very services will very soon be needed to diverted to assist millions of people aged over 70, and those with certain pre-existing health conditions, who will very soon be asked to self-isolate at home, possibly for as long as four months. This could start happening within the next few weeks.
How can this nasty crunch be prevented or at least greatly lessened? One major answer is clear: Low-income households - working age people and old people - need to receive enough money so that they can buy food and feed themselves. Of course, this is true at all times, but with a new imperative separated from party politics and thrown into sharp relief by the pandemic.
HM Treasury and the Department for Work and Pensions must act immediately, to enable low-income households have the financial resilience to be able to self-isolate, and to relieve avoidable overwhelming pressure on local authorities and frontline charities:
Suspend the five-week wait for Universal Credit. Make the advance payment a grant, not a loan.
Up-rate child benefit immediately when schools close to cover the cost of children's food, to enable families to buy what they need. And suspend the two-child limit. Charities and academics are already calling for cash transfers to help families cope with school closures.
Waive the requirement of a health professional's signature on all application forms for Healthy Start vouchers in order to ensure that low-income pregnant women and young children can more easily access this vital financial support to purchase fruit, vegetables, milk and infant formula.
Ensure that there is adequate financial support available to people with the status of "no recourse to public funds" so that they are able to afford to follow self-isolation advice.
Make sick pay available to freelancers, temporary workers, those who are self-employed and those on zero-hour contracts.
Pay cash grants to frontline charities that, alongside their main work, provide meals for especially vulnerable people, so that the charities can buy the food they need – for example, homeless shelters and domestic violence refuges. Groups such as FareShare can help with assessing need and providing contacts. Note: These groups do not include frontline food aid charities such as food banks, emergency meal providers, community kitchens or social supermarkets - cash grants direct to low-income households will reduce need to access such already stretched charitable food aid providers.
Give local authorities and other frontline public-sector providers sufficient money to make crisis grants or welfare assistance schemes to households in need – the £500m Hardship Fund made available in the Chancellor's Budget this month could be a good start, if ring-fenced to help low-income households. Groups such as Child Poverty Action Group in the Sustain network can advise on how crisis payments can be most effectively delivered at a local level to the people who need them. Local authorities are already telling us that they also need official guidance on what proxy they should use for eligibility for such support.
Consider other ways to maximise household financial resilience, for example by capping or freezing utility bills, as we understand has been introduced in Italy.
Government – DWP, MHCLG and HM Treasury – need to make this easy, and to take action fast.
Providing food at home for older people and those with pre-existing health conditions
Relieved of the need to provide food for a large number of low-income households, local authorities, Local Resilience Forums (LRFs) and voluntary sector organisations can then focus their efforts mainly on helping millions of older people and those with pre-existing health conditions that put them at increased risk from COVID-19 Coronavirus.
As far as we know, some Local Resilience Forums (emergency services working with local authorities on crisis response) have already thought through how to secure food supplies for vulnerable people, due (ironically) to no-deal Brexit planning throughout 2019. But preparedness will be very patchy, not helped by government having opined in September 2019 that it has no duty to secure food supplies in a crisis. This would be shocking at any time, but simply cannot remain true when widespread inability to afford food could result in behaviours that increase infection transmission or reduce our ability to assist older and vulnerable people.
Some food resilience planning is already in train. Sustain and the London Food Board are already involved with discussions in London, for example, to work with London's LRF and borough councils to help connect up social services, voluntary sector groups, faith groups and frontline charities. There is a possibility that such efforts will be able to draw down funds from the National Emergencies Trust. There may be similar crisis funds in local areas, for example the London Emergencies Trust.
However, and I make no apologies for being a stuck record on this point: I simply can't emphasise enough that these admirable public services and charitable local efforts will be overwhelmed by need unless the DWP and HM Treasury injects money from the top to help tens of thousands of more households to be able to buy basic necessities for themselves, such as food.
Fostering community resilience
Of course, action is also needed at the micro level. We are already seeing communities starting to organise through social media channels, to identify vulnerable individuals in their neighbourhoods and plan for how they can be supported to receive food, prescriptions and befriending.
There are encouraging ideas for buddying schemes, shopping for others, and emerging ideas for the use of school kitchens and community centres to batch-cook meals for delivery. Admirable existing initiatives could be supported to scale up and helped to weather the storm. Of course, all these must be delivered safely with due respect for social distancing, infection control, food safety and safeguarding. There is a role for Environmental Health Officers to help enable and inform good practice. Local authorities need to recognise places like school kitchens and community kitchens as part of critical infrastructure that need to stay open in lockdown, providing vital lifelines for those in need. Public Health England should be a source of guidance and reassurance on such matters.
But again, such valuable local initiatives cannot hope to meet the scale of need unless government also plays its part in enabling more households to provide for themselves. We need action at both macro and micro level for this crisis response ecosystem to function well.
There is no time for hesitation. We must win financial support from government for those most in need, and prepare for action at local level. We must also keep up good channels of communication throughout. To the food movement, and communities everywhere, we send our solidarity and our pledge to do what we can to help.

Additional support for the voluntary sector

Voluntary sector organisations have a critical role to play in supporting local communities to respond to Coronavirus at the national and local level. However, voluntary groups may well experience difficulties with cashflow, grant or donation income, insurance, volunteers or other challenges due to Coronavirus.

We are already hearing reports of significant drops in donation of food and money to charities due to the disruption and uncertainties of our time. We encourage voluntary groups to talk to your grant funders – they will be sympathetic and may be able to help.

Also, voluntary groups struggling to copy should tell a civil society association such as NCVO or the Institute of Fundraising about the situation. These are well aware that local and volunteer-led charities will struggle; are collecting evidence to inform public policy; and will speak up on behalf of the sector.
Kath is Chief Executive of Sustain: The alliance for better food and farming.
Kath Dalmeny
Chief Executive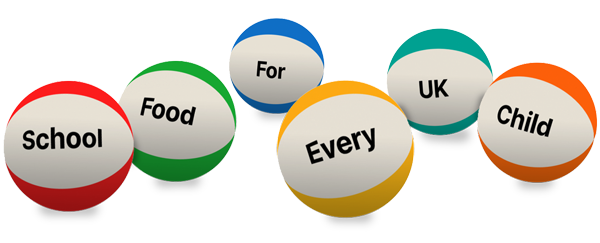 Ask your MP to end the school food postcode lottery now
Support our charity
Donate to enhance the health and welfare of people, animals and the planet.