Meet the new Real Bread Campaign ambassadors
The Real Bread Campaign is proud to reveal a brand new batch of official ambassadors for its work.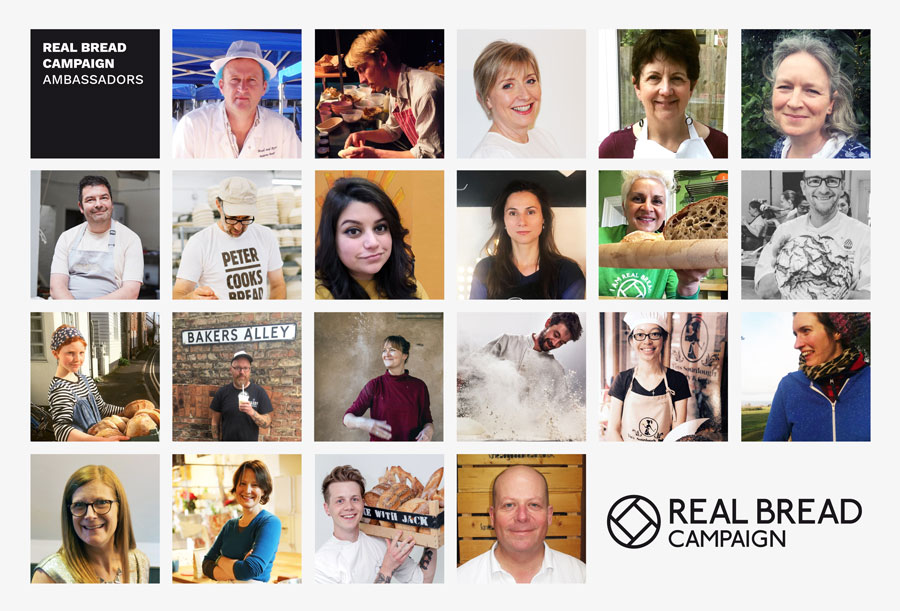 Montage © the Real Bread Campaign. Individual photo credits can be found at the bottom of this article
The Real Bread Campaign encourages everyone in its international supporter network not only to champion Real Bread, but also to promote the values and work of the Campaign.
#WeAreRealBread!
In spring 2019, the Campaign asked its supporters who amongst them would make great official ambassadors.
Who they are
Twenty one of the nominees were selected, giving a glimpse at the diversity of the people (and their work with Real Bread) in the Campaign's network. Based in England, Scotland, Wales, Mexico, Malaysia and Romania, the 12 women and 9 men range from a 14 year old microbaker, to one who recently moved her bakery out of a shipping container in her garden to the local high street.
Here they sum up their bready selves in a couple of lines:
Clare Barton is owner and head baker at the The Bakehouse at 124, an award winning artisan bakery in Tonbridge, Kent.
Madeleine (Dilly) Boase bakes and eats bread like a champion, as well as talking, teaching and dreaming about it. A National Bakery School dropout ("in protest at the proliferation of crap pap") living in Monmouthshire, Dilly is an advocate of independent shops, co-ops, community-minded businesses, and creates recipes for low-cost, low waste cooking.
Jo Bottrill is the founder of Jo's Loaves, a microbakery in Great Offley near Hitchin in Hertfordshire. She started baking as a hobby in 2011 and now supplies sourdough to restaurants, cafés, farm shops and farmers' markets.
Wayne Caddy is the owner of The Essential Baker consultancy, with over 30 years as a bread head specialising in the art of fermentation, training and innovation. He is also head of baking at The School of Artisan Food, a non-profit organisation in Nottinghamshire.
Su Yin Chan is the baker and founder of Yin's Sourdough Bakery in Georgetown, Penang. She progressed from baking sourdough at home to nurturing under-privileged people to become sourdough bakers. She now manages two bakeries in Penang and another in Kuala Lumpur.
Phil Clayton is owner and baker at Haxby Bakehouse, established in the village just north of York over 10 years ago.
Peter Cook has been a professional baker for more than 25 years. He's the co-founder, director and head baker at Peter Cooks Bread, an award-winning wholesale bakery sharing Real Bread and pastries with the people of Herefordshire and Worcestershire.
Danielle Ellis left a career in marketing to train as a baker at École Banette in France. She now runs Severn Bites in Gloucestershire, teaching bread making using French techniques and local ingredients. She judges in the World Bread Awards and makes award-winning sloe gin
Duncan Glendinning is the owner and head baker of Thoughtful Bakery, an award-winning bakery, café and baking school in Bath. Co-author of Bread Revolution, he is also no stranger to your TV sets with appearances on series such as The Victorian Bakers and The Big Bread Experiment.
Sonya Hundal is the owner of Greenfield Bakers, a small wood-fired bakery in rural Lincolnshire that uses stoneground organic flour from a local windmill and has been successfully burning things since 2008.
Valentina Ion runs Grain Trip, a sourdough bakery in Bucharest, Romania that offers sourdough Real Bread created using recipes from around the world.
Jane Mason founded Virtuous Bread in 2010 to effect positive social change through bread. She went on to set up Bread Angels, which has become the UK's largest network of microbakers. A Canadian based in Mexico, Jane has published three books about bread.
Ben Mackinnon quit his career in sustainability and in 2011 launched E5 Bakehouse, 'in a spruced up railway arch beneath London Fields station.' Today, Ben oversees three arches housing the organic bakery, stone mill, café and shop; and work including bakery training for refugees.
Ameena Nur is the owner of Jeju's Bakehouse, a microbakery based in Maybole, South Ayrshire. She folds love into every loaf and strives to bake the world a better place.
Paul Robinshaw is the owner and founder of Real Bread bakery Flour Water Salt in Macclesfield, Cheshire.
Lucie Steel is the baker and owner of Birch Bread, Berkshire. Having outgrown the microbakery she ran in a shipping container in her garden for six years, she has made the transition to running the thriving village bakery on Pangbourne's high street.
Jack Sturgess AKA Bake with Jack is a professional chef turned bread maker, demonstrator and educator. Jack has been teaching bread making around and beyond Surrey since 2012 via private and public courses, food festival demonstrations, and his YouTube channel and blog.
Andrew Smith has 32 years' experience in the food industry, including radical wholefood co-operatives, a range of different bakery operations, consultancy, training and education. He now runs specialist sourdough bakery Bread and Roses in Northumberland.
Kitty Tait is the teenaged co-owner of The Orange Bakery in Watlington, Oxfordshire, working with her dad to serve up sourdough bread to their local community. She's passionate about making Real Bread available to everyone.
Helen Underwood is the owner of White Cottage Baking School near Cambridge. A former baker, she now teaches bread-making in the UK and Europe. She champions local millers and her work emphasises the importance of provenance and sustainability.
Ian Waterland established his Knead Good Bread microbakery in Leicestershire in 2014. He also teaches breaducation and bread therapy in a variety of settings and advises new microbakery start-ups.
The role of Real Bread Campaign ambassador
Following a review in late 2018, the Campaign invited nominations of supporters who:
Broadly share the Campaign's views and generally support its aims and activities
Have the ability to speak confidently and clearly in public and perhaps in media interviews
Have expert knowledge in one or more areas relevant to the Campaign's work and aims
In accepting the voluntary, honorary role, each ambassador has agreed that s/he will:
Be a vocal champion for the Campaign and the rise of Real Bread in general
Speak, write or broadcast in support of the Campaign (though not necessarily all of these)
Inspire more people to bake Real Bread at home
Encourage more people to join the Campaign
Be involved in other activity to support the Campaign coordinator
Ambassadors will be reviewed every 2-5 years, when nominations for the next batch will be announced.
Photo credits, left to right
Montage © the Real Bread Campaign. Individual photo copyright holder in brackets
Andrew Smith (Bread and Roses) Ben Mackinnon (Chris Young) Clare Barton (The Bakehouse at 124) Danielle Ellis (Severn Bites) Lucie Steele (Birch Bread)
Paul Robinshaw (With Love Project) Peter Cook (Jim Holland) Ameena Nur (Jeju's Bakehouse) Valentina Ion (Grain Trip) Sonya Hundal (Greenfield Bakers) Wayne Caddy (The Essential Baker)
Kitty Tait (Katie Tait) Phil Clayton (Haxby Bakehouse) Helen Underwood (Ash Nayler Photography) Duncan Glendinning (www.markbenham.co.uk) Su Yin Chan (Yin's Sourdough) Dilly Boase (Dilly Boase)
Jo Bottrill (Jo's Loaves) Jane Mason (Andrea Martinez) Jack Sturgess (Bake With Jack) Ian Waterland (Sarah Waterland)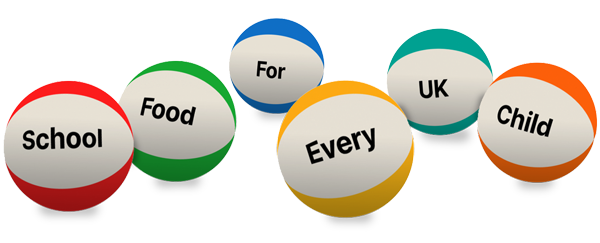 Ask your MP to end the school food postcode lottery now
Support our charity
Your donation will help support the spread of baking skills and access to real bread.