SUGAR SMART Tower Hamlets hits the ground running at the Big Half
Tower Hamlets launched its SUGAR SMART campaign at the Big Half Marathon on 4 March, announcing action towards reducing sugar across the borough and helping people live healthier lives.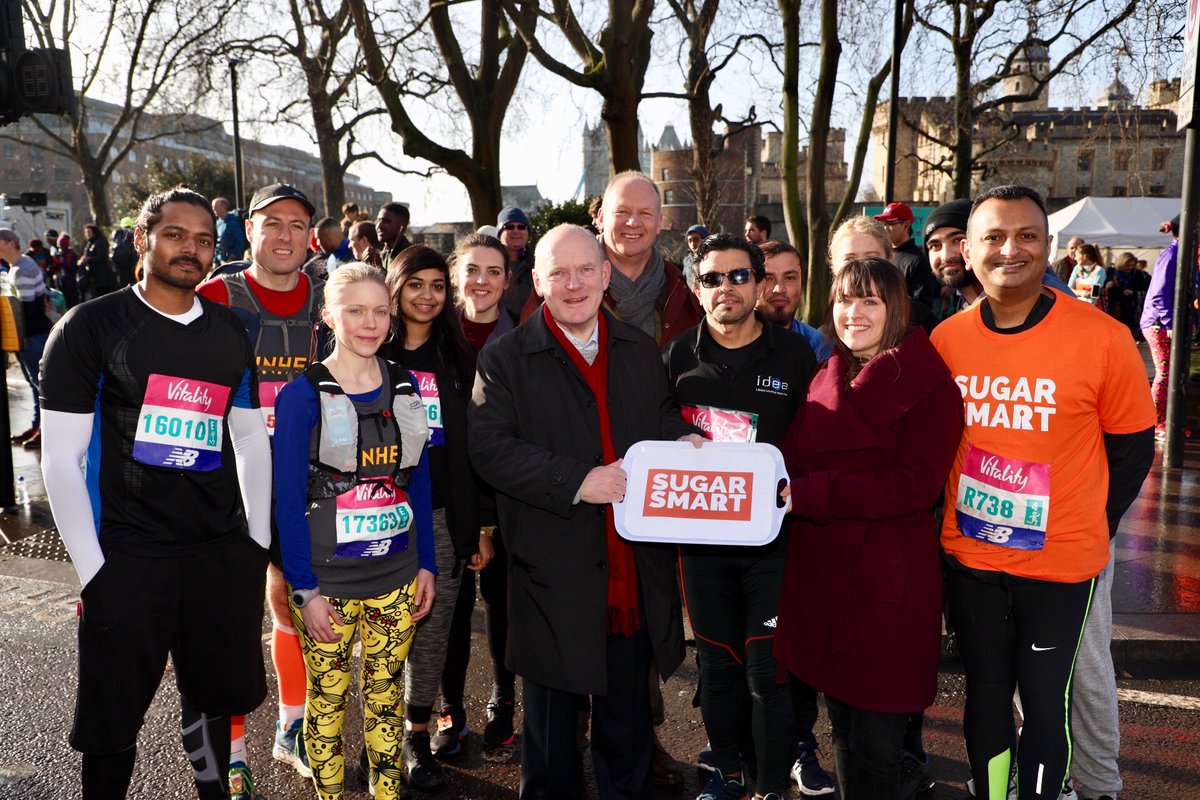 The SUGAR SMART Tower Hamlets campaign made its announcement at the inaugural Big Half Marathon, which saw 11,000 runners participating. The campaign will expand on commitments made through the Local Government Declaration on Sugar Reduction and Healthier Food Charter, which was signed by the council in 2017 to transform council-managed food environments and support residents to live healthier lives.
Children in Tower Hamlets have high levels of excess weight (overweight or obesity). Among 4-5 year olds 23.5% have excess weight (of whom 12% are obese), and among 10-11 year olds 42.2% have excess weight (of whom 26.5% are obese). Both these are above the average for London and England although the levels of obesity among 4-5 year olds in Tower Hamlets are falling gradually.
Levels of tooth decay are also high: about a third of children aged five in Tower Hamlets have tooth decay compared with about a quarter of five-year-olds in England.
But Tower Hamlets schools are amongst some of the most active, with more schools taking part in the national Daily Mile initiative than in any other London borough. The borough also has had the highest community take up for the Big Half of all of the host boroughs (which included Lewisham, Greenwich and Southwark).
John Biggs, Mayor of Tower Hamlets said:
A balanced diet, being active and reducing our sugar intake makes all the difference to overall health and wellbeing. Childhood obesity is a huge problem for us. I am really pleased to be leading the charge on SUGAR SMART and hope other local organisations, schools and community groups will follow our lead and help take small steps towards making big changes.
The SUGAR SMART Tower Hamlets campaign is led by the Tower Hamlets Public Health and Healthy Lives Teams. The council is working to achieve the gold Food for Health Award for their cafes and canteens, supporting businesses to improve their food offer, raise public awareness and review the school meal menus offered by the council's contract services.
SUGAR SMART is a campaign of Sustain and Jamie Oliver. It is currently the feature campaign of the Sustainable Food Cities network.
---
13/03/2018
Sugar Smart UK
SHARE
---
Sugar Smart UK: Want your local area to become Sugar Smart?