NEWS
Be a Fairtrade Fortnight snack switcher
Our capital is the world's largest Fairtrade city, so what can we Londoners do to support and celebrate this year's Fairtrade Fortnight, which runs until 11 March?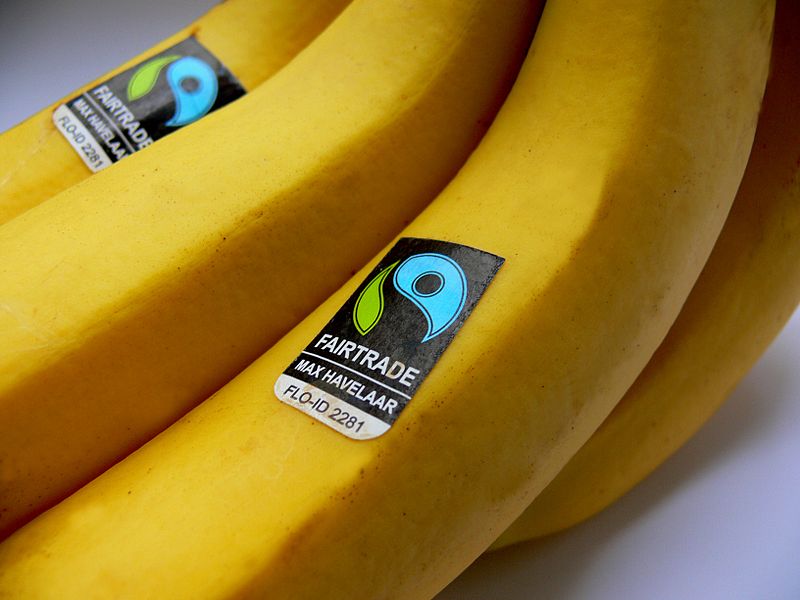 Well, the simplest starting point is switching up your snack. Choosing bananas, coffee, tea, chocolate and other food with the Fairtrade logo ensures that the growers at the start of that food chain were paid fairly for their work.
Want a bigger slice of the action? You can also get involved in one of these Fairtrade events in London between now and 11 March include:
Tuesday 6 March: Sensory tasting experience with Divine's chocolatier. 7-8pm at Waitrose in Canary Wharf
Tuesday 6 March, 'How green is my coffee?' debate, led by Professor Jeremy Haggar. 5.30 pm at the University of Greenwich
Thursday 8 March: Coffee and banana cake tasting, including a virtual stroll through a banana and coffee plantation on VR headsets. 4-7pm at Buna Oromio Café in Camden
Saturday 10 March: Fairtrade Funday and Feast. Includes free activities, a £3 Middle Eastern cooking workshop, and evening feast with a Panamanian banana farmer as a guest. 3pm-9pm, St. Andrews Church, Leytonstone
Until 11 March: 'Eel stockist Quaker Centre Café has a hot chocolate and chocolate bar deal near Euston
Try chef Tom Hunt's fukhara recipe inspired by his Fairtrade trip to Palestine.
Read about Fairtrade in London and discover your local group.
Follow @FairtradeLondon for the latest updates on #FairtradeFortnight events, stalls and other activities.
---