Register now to join the End Hunger UK regional campaign briefing events
End Hunger UK are organising a series of regional events for people to learn more about their campaign and how to get involved.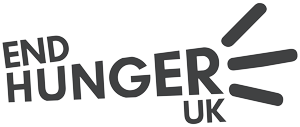 Do you share a vision of a country in which everyone has access to good food and no one need go to bed hungry?

Do you think that children should be able to live free from the damaging impacts of hunger on their health, attainment and opportunity?

Do you believe that families should be able to afford good food on a regular basis through an appropriate combination of work and benefits?

Do you want to live in a country in which no one needs to go hungry, because the safety net provides us all with the protection we need in time of crisis?

Do you want to be part of a powerful local and national campaign to make this happen?

Then come to find out more about the 'End Hunger UK' campaign, jointly organised by a consortium of national food and poverty organisations including Church Action on Poverty, Sustain, Trussell Trust, Fareshare, Magic Breakfast and Child Poverty Action Group.

Regional events will take place in:

Yorkshire and Humber Tuesday April 17, 15:00-17:00
North West Wednesday April 18, 15:00-17:00
East Anglia Wednesday April 18, 19:30-21:30
Cornwall Tuesday April 24, 10:30-12:30
Devon Tuesday April 24, 15:30-17:30
West Midlands Fri 20 April 2018, 10:30 – 12:30
South East Details to be confirmed
Sustain work on a series of food poverty projects as well as supporting End Hunger UK. These include our London food poverty campaign, which produces the annual Beyond the Food bank report; Food Power which supports local food poverty alliances throughout the UK, and the Right to Food Campaign, targetting national government.
---
22/03/2018
Food Poverty
SHARE
---
Food Poverty: Over 8 million people in the UK struggle to get enough to eat. Sustain is working with communities, third-sector organisations, local authorities and government, aiming to make sure everyone can eat well.