Time for sticks not just carrots: our verdict on government's public health responsibility deal, on first anniversary of its launch.
** For information about our sugary drinks duty campaign and our response to the SACN and Public Health England reports on sugar reduction, click here. To find out more about the Children's Food Campaign, and to sign up and show your support for our work, head to our homepage. **
Time for sticks, not just carrots on obesity strategy says Children's Food Campaign
On the first anniversary of the introduction of the government's public health Responsibility Deal, and responding to an audit of progress conducted by consumer champions Which?, Malcolm Clark, Children's Food Campaign Co-ordinator, said:
It is no surprise to us that, one year on, the government's flagship public health initiative has been branded as "inadequate". The food industry has shown that it is either unwilling to make the changes needed to tackle diet-related health problems, or does so in only the most half-hearted of ways.
As Which?'s and our own analysis show, many of the unhealthiest products regularly consumed by children remain just as unhealthy twelve months on. Many companies are ducking out of signing up to pledges which are relevant to them:
1) The big fast food chains are not signed up to the salt reduction pledge
Burger King, KFC, McDonald's, Pizza Hut
2) Frozen food giants are not involved at all, in any pledges
Birds Eye, Findus, Goodfella's Pizza
3) Major soft drinks manufacturers are not signed up to any ingredient-related pledges
The makers of sugar-filled soft drinks such as Coca-Cola, Tango, Vimto and Irn Bru. Britvic – which promotes itself on the Responsibility Deal website as "the largest supplier of branded still soft drinks in UK and the number two supplier of branded carbonates", and makes Pepsi and 7UP under license.
Furthermore, any progress companies make in one area is immediately undermined by their huge marketing budgets pushing unhealthy food and drink to children.
By not taking a tougher stance, the government continues to let our most prominent food manufacturers and retailers off the hook.
If this initiative is to shake off its 'Irresponsibility Deal' moniker, then the government is going to have to develop sticks to go with the carrots it is handing out.
For more information, contact Malcolm Clark on 0203 5596 777 or 07733322148, or malcolm@sustainweb.org
Notes:
1) The Which? media release is available here
2) The full list of companies which have signed up to the Responsibility Deal is available from the Department of Health's website
3) Birds Eye, Findus and 2 Sisters Food Group (GoodFella's) have not even signed up to the generic core commitments of being a Responsibility Deal 'partner', let alone sign up to any individual pledges.
4) Britvic, Coca-Cola, Nichols (Vimto) and AG Barr (Irn Bru) have not signed up to any of 'F' (food or ingredient-related) pledges within the Responsibility Deal.
5) Children's Food Campaign published a six month review of the Responsibility Deal in September 2011, which concluded that "the Deal is better for the food industry than for public health" and predicted that a voluntary approach would only have limited industry take-up
6) The Children's Food Campaign aims to improve young people's health and well-being through better food – and food teaching – in schools and by protecting children from junk food marketing. We are supported by over 150 national organisations and co-ordinated by Sustain: the alliance for better food and farming. For more information see www.childrensfood.org.uk
Published 15 Mar 2012
Children's Food Campaign: Better food and food teaching for children in schools, and protection of children from junk food marketing are the aims of Sustain's high-profile Children's Food Campaign. We also want clear food labelling that can be understood by everyone, including children.
Action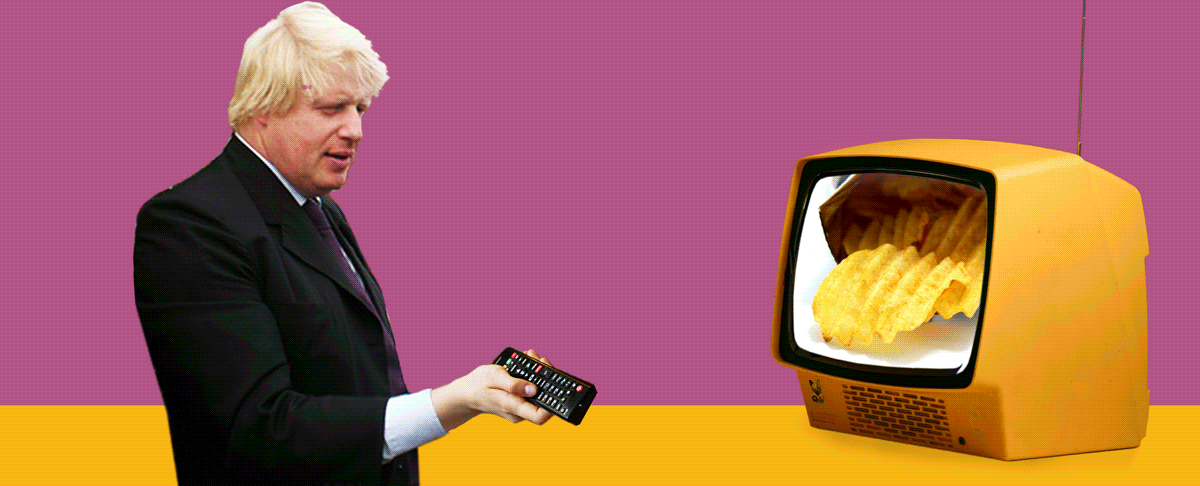 Tell Boris no #ChildHealthUTurn
Support our campaign
Your donation will help us champion children's rights, parent power and government action to improve the food environment children grow up in.