Which? launches campaign to save UK food standards from low quality US imports
Consumer champion Which? has launched a petition to save UK food standards, just as the UK enters the next round of trade talks with the US.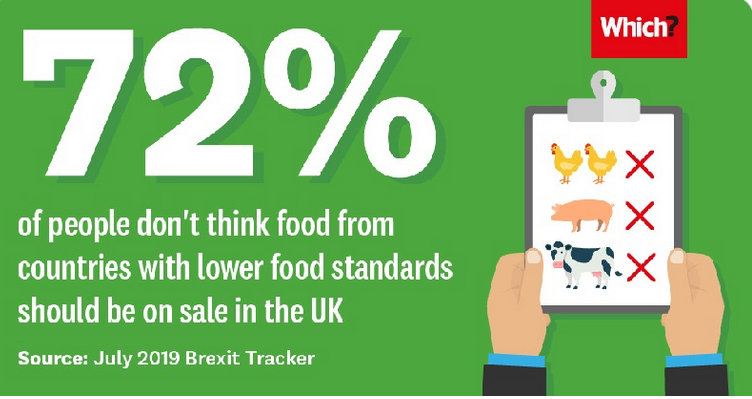 The petition says
"despite widespread public opposition, the government has backtracked on its assurances to protect UK food standards.
If the US gets its way, its lower quality food and meat could be imported into the UK within months.
On top of this, US negotiators are opposing the labelling of US products – so you might not even be able to tell where the food you're buying has come from.
That's why we're demanding the UK government stand firm against pressure from the US and other future trade partners. They must not trade away our food standards."
Vicki Hird, food and farming co-ordinator at Sustain said: " UK consumers have made it clear; they do not want to lower their food standards in exchange for trade with the US. US food can be produced to lower standard because they cut corners with pesticides, antibiotics, growth hormones and chemical washes. If UK farmers are forced compete with a flood of low standard, low animal welfare food imports it could finish off many farming businesses."
You can sign the Which? petition to save the UK's food standards here and you can read about the story on Sky News here.
---
15/06/2020
Brexit
SHARE
---
Brexit: We stand at a cross-roads. When the UK leaves the European Union, will our leaders uphold good standards for our food, farming, fishing and trade deals? And will they agree a sensible deal with the EU? We need to make sure that they do!