Sourfaux code: Minister of State responds
More than two months later, Mark Spencer MP replies to the Real Bread Campaign.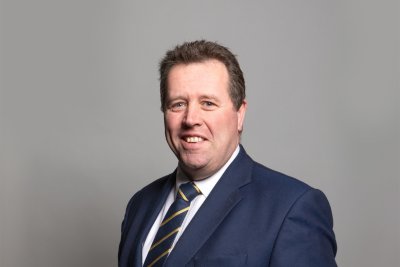 Mark Spencer MP official portrait. Credit: Richard Townshend CC-BY-3.0
On 17 May 2023, the Real Bread Campaign sent a letter, signed by more than 1000 bakers and other genuine sourdough bread lovers, to Thérèse Coffey and Mark Spencer, respectively the Secretary of State and Minister of State at Defra.
The response
More than two months later, on 24 July 2023, Mr. Spencer replied:
"Thank you for your emails of 17 May, 19 June, 4 and 11 July to the Secretary of State and I about the Real Bread Campaign's concerns regarding the UK Baking Industry Code of Practice for the Labelling of Sourdough Bread and Rolls, and your call for a legal definition of sourdough. I apologise for the delay in responding.
I am disappointed that you feel the sourdough industry code of practice is not something that your members [sic.] can support. While there are differences in the process which your members [sic.] adopt to other manufacturers, it seems there is an opportunity for the industry to come together and work towards a shared understanding that incorporates all types of sourdough.
The Government will only intervene when there is market failure, and this is not the case for sourdough and will only regulate when it is necessary as we want to encourage innovation and not hold our world leading food industry back with frustrating red-tape. Moreover, it would not be practical to answer calls to define every food term in law and our legislation on food labelling and information is designed to provide robust protection against misleading information for all food sold to consumers. While some commodities which are deemed susceptible to fraud have reserved descriptions and additional labelling and marketing requirements, we try to avoid additional restrictive measures unless essential.
Our aim is to ensure consumers are protected against lower quality products and are enabled to make informed choices and provide a level playing-field for all of industry. Since the term 'sourdough' has no prior history of being defined in UK law nor in official guidance, it is understandable that the few definitions which exist in legislation from other countries be drawn upon for the code of practice.
I understand that the Real Bread Campaign's membership [sic.] and supporters disagree with the use of small amount of baker's yeast in the production of sourdough bread, but it is also clear that some believe this is a perfectly legitimate practice. Importantly where baker's yeast is used in a product this must of course be reflected in the ingredients list so consumers can make an informed decision. Equally, products made without the use of baker's yeast can be marketed in a way which distinguishes it from other products on the markets.
We do not plan to introduce a legal definition of sourdough into The Bread and Flour Regulations 1998, as there are other means to afford protections to traditional food production methods and products. I understand that previous Ministers did suggest you could consider the 'traditional specialities guaranteed' scheme and information has been provided in meetings with the campaign.
I encourage all those involved in the production and marketing of sourdough to work together to consider whether the code could take account of all UK sourdough producers including those produced by small and independent bakeries.
Defra officials are still working to a date of late summer to publish a summary response to the Bread and Flour Consultation. We are also working closely with the Department of Health and Social Care, Department of Health in Northern Ireland, Scottish Government, Welsh Government, Food Standards Agency (FSA) in Northern Ireland and Wales, and Food Standards Scotland to publish a Government response. This will outline likely next steps including for introducing possible changes to The Bread and Flour Regulations 1998 and The Bread and Flour Regulations (Northern Ireland) 1998.
I have no plans to hold a public consultation relating to the content of your Honest Crust Act. The proposals contain many recommendations that cut across several departments and policy areas including the FSA (on food additives and processing aids) and Defra. Defra are planning an update to guidance on fresh, pure, and natural where stakeholder input will be welcomed
and may be a way to address some of your labelling concerns. I understand that a view has previously been communicated to you regarding the use of processing aids.
As you will know changes to Article 6 which pertains to the labelling of wholemeal flour did not form part of the recent consultation, so we are not planning any changes at this time. The enforcement of the Bread and Flour Regulations 1998 is a matter for local authorities or indeed a court in the case of disputes. Defra officials have engaged with local authorities who have contacted us on this matter.
Please do not hesitate to get in touch if you need further information.
Yours sincerely,
Rt Hon Mark Spencer MP"
The Real Bread Campaign is now considering its response to the letter and next steps to take.
Updates
Real Bread Campaign slams Defra loaf labelling inaction
See also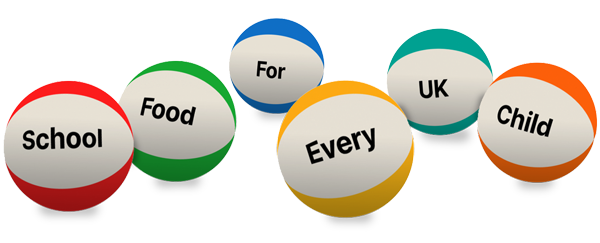 Ask your MP to end the school food postcode lottery now
Support our charity
Your donation will help support the spread of baking skills and access to real bread.