Intensive chicken farm in Shropshire gets planning permission
A farm capable of producing over 1.5 million broiler chickens a year has been granted permission by London's High Court despite objections.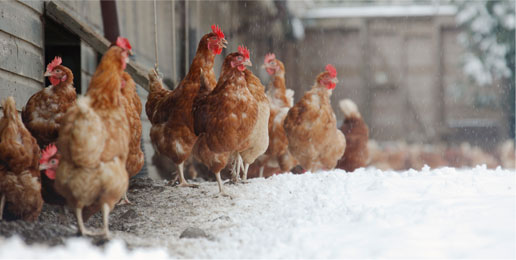 The Bridgnorth farm will house chickens in four sheds and will produce 210,000 broiler chickens in a 48 day cycle. The operation will generate more than 2,300 tonnes of chicken manure every year. The manure will be spread on farmland and the plans were challenged by local residents due to concerns over the smell. However Judge Rhodri Price Lewis QC ruled there was nothing unlawful about the Shropshire council's decision to give planning permission.
Vicki Hird, Sustain's Farming Campaign Co-ordinator said:
"Large scale industrial chicken farming epitomises all that is unhealthy, unethical and unsustainable about the food system. The animals have a short miserable life, the product is cheap but not that tasty and the farmer and workers get little reward for their efforts. This race to the bottom is something we should be moving away from – and eating less but better meat where the farmer gets enough form the supply chain to keep fewer animals and give them a decent life - but this takes new policies and a new vision or food and farming from the Government filtering down to decisions like this."
Sustain campaigns for a food and farming policy which benefits the environment, health, animals and farmers.
---
15/07/2018
Food and Farming Policy
SHARE
---
Food and Farming Policy: Sustain encourages integration of sustainable food and farming into local, regional and national government policies.