Launching the Community Fridge network
Pioneered in London by the People's Fridge in Brixton (see Jellied Eel issue 54), these are communal chillers where people and businesses can reduce waste by sharing surplus food with other members of the local community.
The average UK family wastes £470 a year by throwing away food and drink which could have been eaten, and a further £3 billion is wasted along the food chain. People and businesses are increasingly aware of this, and no one likes to waste food. But as the green NGO Hubbub points out, there are few easy ways for people or businesses to get food near its 'sell by' date to others. Which is why Hubbub is launching the Community Fridge Network, which hopes to create a flourishing community of safe and effectively run fridges to re-distribute surplus food across the UK. Find out more about the Network and where the first fridges are located
here
.
The Sustain alliance campaigns for a greener, fairer and healthier food system, for everyone. Find out more about our activities and support us
here
.
Sustain annual conference - 8 December

Book now
Published 21 Jul 2017
Food Waste: Sustain supports a reduction in food surplus, loss and waste.
Event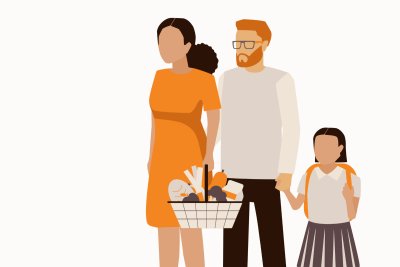 Sustain annual conference - 8 December
Support our charity
Donate to enhance the health and welfare of people, animals and the planet.