This practical guide is for trader and community groups on how to set up and run your own market. It includes a section aimed at local authorities, explaining how and why they can support the sector. The handbook is a product of the Markets4People project, a collaboration between university researchers and practitioners.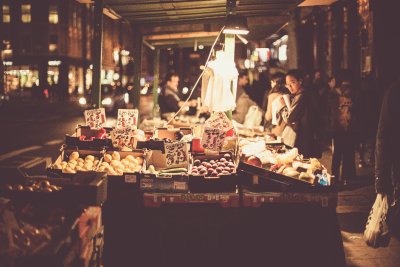 Night market. Credit: Pete Owen Unsplash
Trader- and community-run markets make up just 6 per cent of UK markets but in the course of this Markets4People project, the authors identified a lively interest in growing this sector. However, it can be challenging for trader and community groups to understand and meet local authorities' requirements without specialist advice and support, more so when attempting to take on a large indoor market than a small outdoor market. Several trader-run markets are closing. There is therefore a need for greater support for trader and community-run markets if they are to grow in number and strength.
The guide includes chapters on:
Choosing a legal structure
Accessing advice, support and funding
Getting started:market basics
The role of local authorities
Case studies
Resource bank
Funding sources
By working together, local authorities and trader and community groups can help to ensure that every town and neighbourhood in the UK has an affordable and locally-managed market that meets the needs of that community. Such an expansion would contribute to wide-ranging local and national food, health and social and economic policy goals.
Support our charity
Donate to enhance the health and welfare of people, animals and the planet.