Undeclared flour additive update
Marriage's confirm that they are still adding fungal alpha amylase to most of their flours.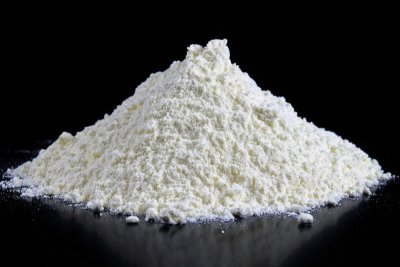 White flour. Credit: Pixabay license
In 2016, it came to the Real Bread Campaign's attention that the Essex-based miller was adding an enzyme to all but one of its flours but not declaring it.
The company has now advised that there are two exceptions to this, both in their business to business range (ie 16kg sacks): Chelmer white and AF Manitoba. They advised that none of the flours in their retail range (1.5kg bags) is additive-free.
The other change was that, following pressure from the Real Bread Campaign, and trading standards advice, Marriage's now "declare on our B2B product specification any additives in the flour, including alpha amylase, as per the guidance we have received from local authorities. Our sales reps are also fully briefed on the range and which bread flours have no additives so the customer can make an informed choice."
The Real Bread Campaign's reply
Campaign coordinator Chris Young replied: "It is disappointing that Marriage's continues to make this totally unnecessary addition to most of its flour and we again urge you to reconsider doing so. None of the other mills we contacted do it and it prevents bakers who use the flours from marketing it as what we call Real Bread. Why do you still do so and when will you stop?
In the meantime, however, it is got that you are at least declaring the addition to your B2B customers and now have two flours without it, rather than just one when we last asked.
Most hobby bakers, some microbakery owners, tend to use smaller bags of flour. Can you confirm that you add nothing to any of your retail flours, with the exception of the mandatory so-called fortificants? If you do, then what do you add, to which flour(s) and do you declare it on the label?"
Marriage's response
"We are sorry to read you are disappointed with us. We try to supply a range of flour suitable for various processes and finished products to suit all our customer needs and requirements from plant bakers to artisan bakers, hence why we have two flours in our range specifically design to be Real Bread Campaign friendly."
What you can do
If you are a Marriage's customer and have any questions or comments for them on this issue, here are the company's contact details.
If you believe that you have been misled, or that a company is in breach of any Act or official regulations related to food or consumer protection law (see example below) you can contact the trading standards department of your local authority, though they might refer you to Citizens Advice.
Not Real Bread
Any product made using a flour/mix that contains a so-called processing aid or other additive is not Real Bread, as defined by the Campaign. The exception to this no additives criterion is any mandatory 'fortificant'.
The law
While fungal amylase might be able to perform a function in industrial loaf fabrication, it does not perform one before the baking stage and so cannot be deemed a processing aid in flour. If a miller puts it into flour, it is classed as an additive, which MUST be declared on the label.
This was confirmed on 15 April 2016 in an email reply from the Food Standards Authority to the Real Bread Campaign:
"…If, however, an enzyme is added to a food as a processing aid but it is still working in the food or will not perform this role until the food is processed further down the chain, information as to its presence as an ingredient would have to be passed on until the point the enzyme has performed its role as a processing aid."
See also
Flour 'fortification'
Additives
'Processing aids'
Marketing and labelling

Support our charity
Your donation will help support the spread of baking skills and access to real bread.