Over 400 delivery and pick-up spots for sustainable fruit and vegetables detailed in new map, with invitation to add more.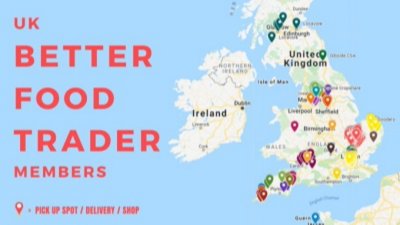 Map of Britain showing Better Food Trader members. Credit: Better Food Traders
Better Food Traders is calling on its members and the general public to add to its new interactive Google map to help UK shoppers find Better Food Trader options. The network is seeking details of any Community Supported Agriculture (CSA), vegetable box schemes or ethical shops which are not yet listed.
Currently the Better Food Traders Map highlights their 40 plus members from across the UK and details over 400 pick-up spots, delivery areas and shops stocking sustainable fruit and vegetables.
Better Food Traders is a network of fruit and vegetable retailers who 'put our farmers, communities and the planet first'. They acredit and support food businesses governed by principles that ensure the food is farmed sustainably, and that trade is fair to farmers and transparent to customers. Their network supports and amplifies the voices of a nationwide movement of food retailers with shared values.
Sustain annual conference - 8 December

Book now
Published 31 Jan 2022
Sustain: Sustain The alliance for better food and farming advocates food and agriculture policies and practices that enhance the health and welfare of people and animals, improve the working and living environment, enrich society and culture and promote equity.
Event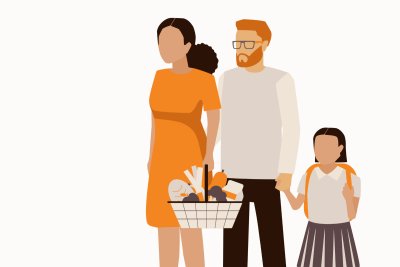 Sustain annual conference - 8 December
Support our charity
Donate to enhance the health and welfare of people, animals and the planet.