Issue 45 of the Real Bread Campaign supporters' magazine is out now.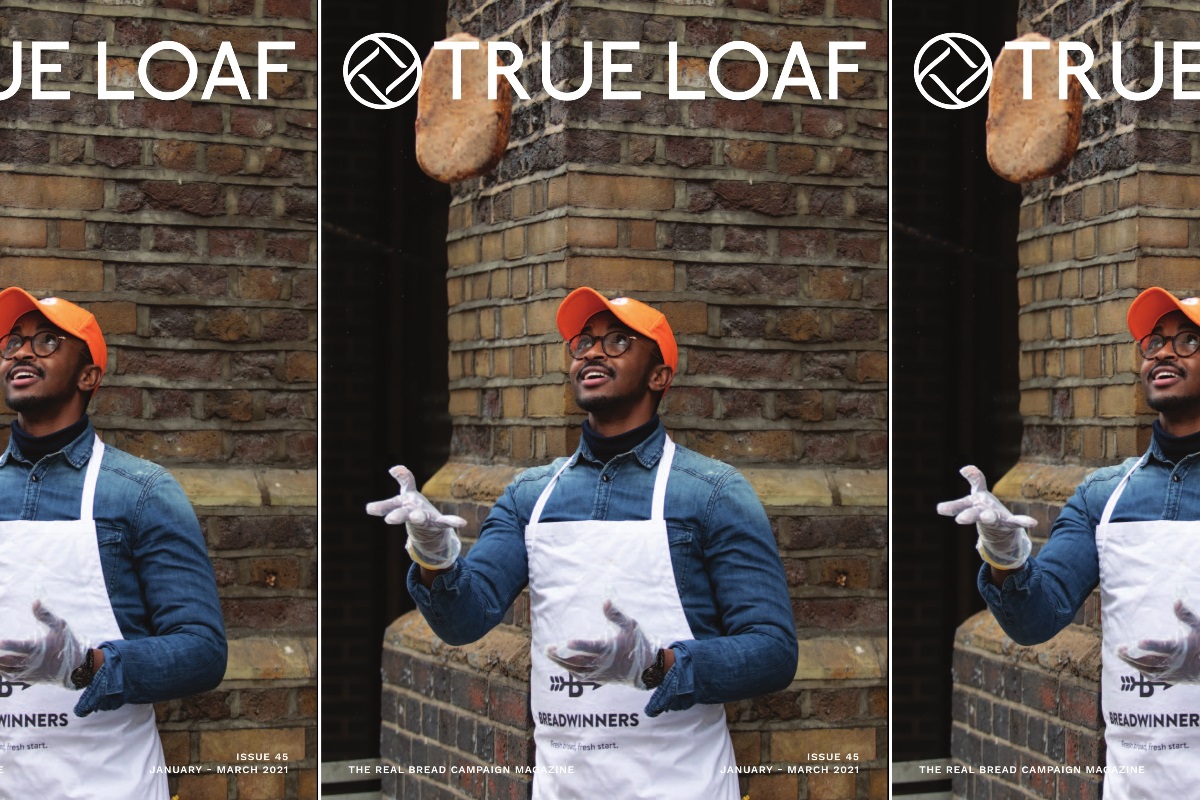 Breadwinners' Hassan Abdullahi © Zoe W-A Photography www.zoew-aphotography.co.uk
This edition bears early fruits of our work to improve the diversity (in all senses) of people whose words you read in our magazine and on our website, and of the people whose stories they tell.
Cover star Hassan Abdullahi is one of the core team at Breadwinners in London. His colleague Zoe Allen brings us an update on this social enterprise to which we introduced you back in 2016.
In India, where flatbreads rule the country's bread basket and industrial fabricators dominate the loaf market, Vivan Futehally's Pure Brot is slicing a niche for European-influenced styles of Real Bread, crafted from local ingredients.
Marzia Béthaz reports on the people in the Italian Alps who are reviving the all-but-lost practice of cereal growing in in Valle d'Aosta.
Romilla Arber shares the story of how her home-based startup has grown to a business that employs 80 people across 10 sites in south east England.
Back in London, restaurateur Trevor Gulliver waxes cereal about the importance of bread at the world-renowned St. JOHN.
Get yours
True Loaf is posted to Real Bread Campaign supporters in the UK, while all of our supporters worldwide can login to download it – and the entire back catalogue of issues - at any time.
Not a Campaign supporter?
Read how you can help our charity continue this work, and what you can get in return.
Our magazine, your story?
We want to help YOU be heard! Our open invitation to our supporters - and other people involved in the rise of Real Bread from seed to sandwich - around the world: We want to help share your stories and news through our website, magazine and social media accounts.
Support our charity
Your donation will help support the spread of baking skills and access to real bread.