Premixed alcohol drinks can contain nine teaspoons of sugar
Action on Sugar call for premixed alcohol drinks to be reduced in sugar to help curb obesity epidemic.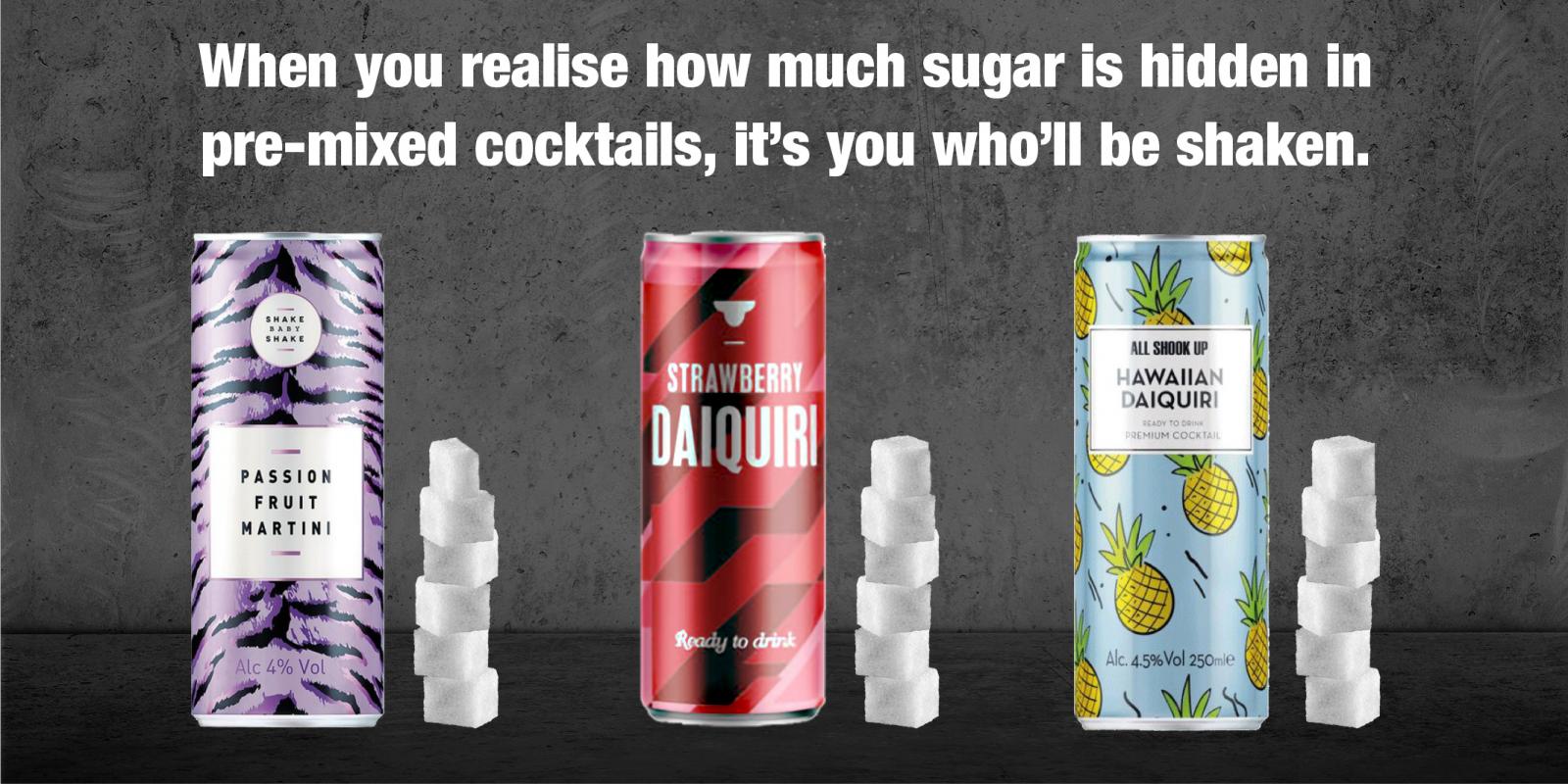 Popular 'ready to drink' pre-mixed spirits sold in major UK retailers are unnecessarily high in hidden sugar and calories and should be forced to reformulate immediately to the agreed criterion set by government in the Soft Drinks Industry Levy or pay the fine. This is according to a new product survey by Action on Sugar at Queen Mary University of London to mark Sugar Awareness Week (20th-26th January 2020).
Key Findings
Action on Sugar surveyed a total of 202 'ready to drink' alcoholic beverages sold in-store and online. Out of the 154 products collected in-store, nutrition information on pack was shockingly low making it difficult for consumers to know exactly what they are drinking:
Only 63 products (41%) in-store had some form of nutrition information on pack
Only 14 products (9%) had 'sugar' information on pack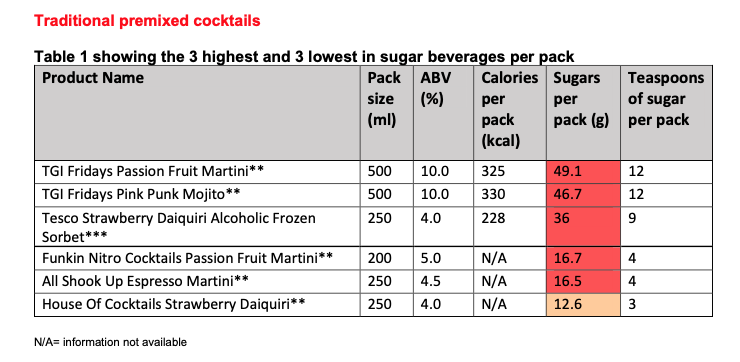 Katharine Jenner, Campaign Director at Action on Sugar, based at Queen Mary University of London, says:
"'Gin in a tin' has become a cultural phenomenon with these types of drinks often consumed 'on the go' and without a moment's consideration to how much sugar and alcohol goes into making them. Even if you did want to know, you can't make a healthy choice as only one in ten of the products surveyed had enough information available. If consumers knew how much sugar was really in these drinks, would they still happily choose to drink their way to tooth decay, obesity and type 2 diabetes?"
You can read the full findings of the Action of Sugar survey on their website.
---
22/01/2020
Sugar Smart UK
SHARE
---
Sugar Smart UK: Want your local area to become Sugar Smart?