Eat them to defeat them
The veg are coming! With marketing messages hitting screens and billboards across the capital, Veg Power is on a mission to get kids eating more.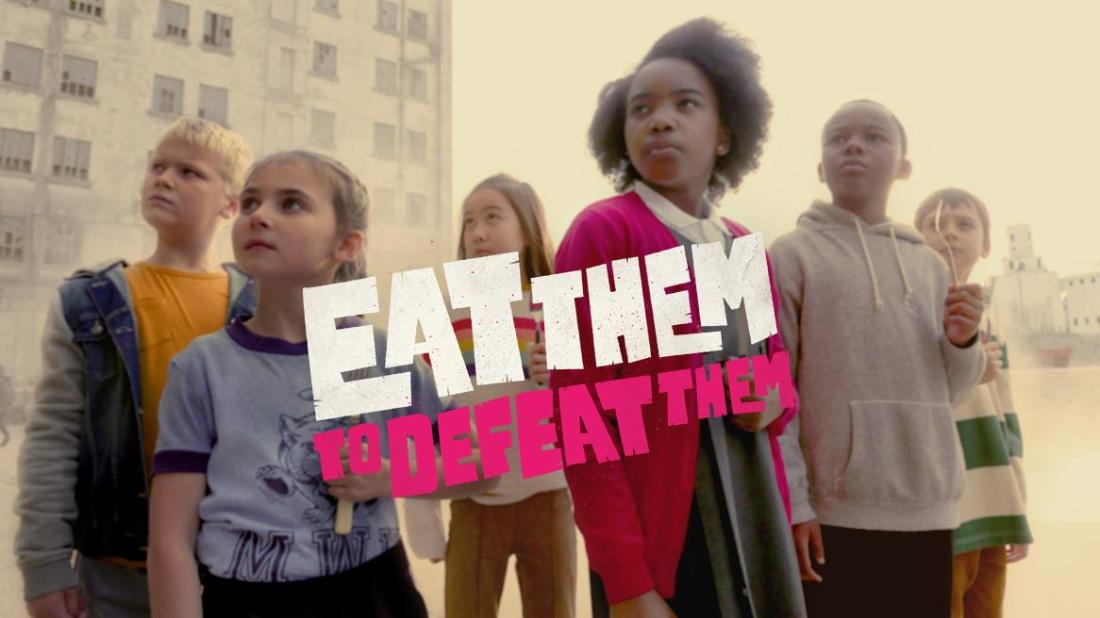 For too long, the veg army has had to fight the forces of junk food and the fear that many children have of the humble pea, carrot, broccoli or tomato. Now they're coming back strong!
Veg Power launched its TV ad campaign last Friday. 'Eat Them To Defeat Them' ran on ITV during Coronation Street and will be supported by ITV's other flagship shows, The Voice, Good Morning Britain, Loose Woman and This Morning. Supermarkets will run special promotions and Veg Cities, working with Veg Power, will take the campaign into local communities from schools to clubs and businesses, getting people involved with growing, selling and cooking more veg, all with the single aim of getting kids to eat more veg.
It's well known that we need to eat more veg. But it's just as well known that kids hate veg and over 80% of them don't eat enough. Veg Power talked honestly with over 1,000 parents and kids and consulted with public health and community groups as well as academics. The result is this campaign, conceived with adam&eve/DDB.
Find out more at Veg Power including the 12 supermarkets and retailers working with us, and Peas Please or to get involved in the Veg Cities campaign and don't forget to share the Veggie love on social media @VegPowerUK.
And if you're going to see the Lego Movie over Half Term, watch out for the advert at Odeon and Vue Screens. Prepare to eat more veg!
---