Public Health England launches new Change For Life campaign focusing on sugar reduction
The Government agency has launched a new campaign to encourage families to 'make a swap when you next shop' to help them cut back on sugar. Read Sustain's response.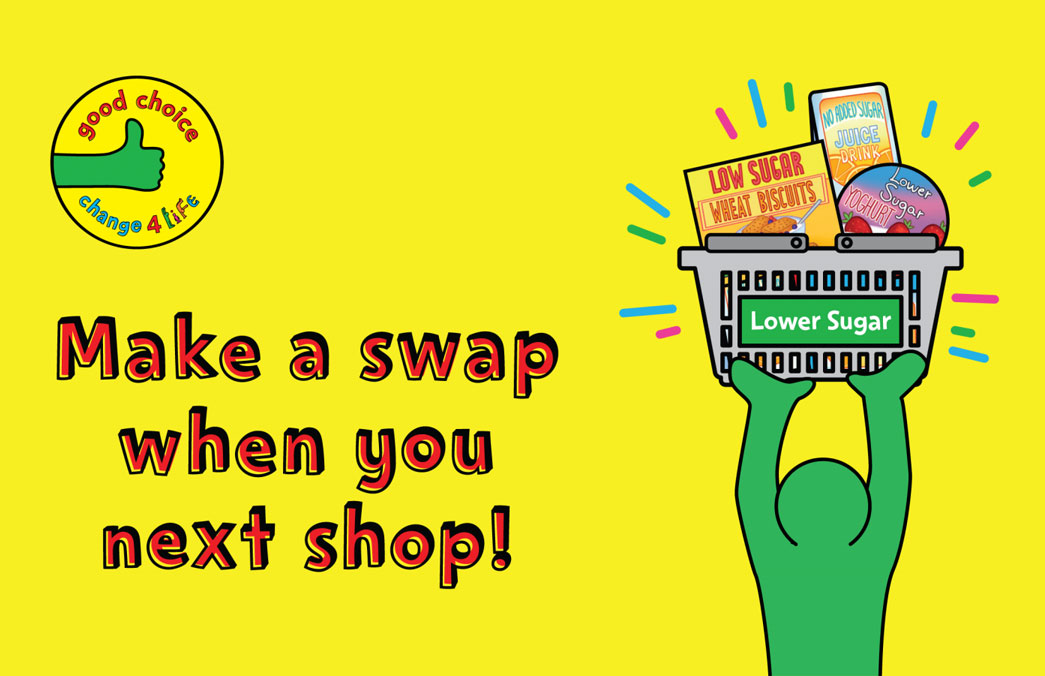 Vera Zakharov, SUGAR SMART Campaign Coordinator, commented: "We're pleased that the Change for Life campaign has come back to focus on sugar reduction. This national push will really help our local SUGAR SMART campaigns get this message out to communities across the UK. We'd love to see this drive more organisations to sign up to go SUGAR SMART. From schools to workplaces, community groups to sports clubs we're keen to help these settings support the people they come into contact with, especially children, to have healthier diets."
---
02/01/2019
Sugar Smart UK
SHARE
---
Sugar Smart UK: Want your local area to become Sugar Smart?