Out-of-date meat sold to schools and care homes?
Sustain responds to the Russell Hume steak and gammon recall, expressing concern about food safety, and also the recent decline in meat hygiene inspectors, public health laboratory services and the Food Standards Agency. How can we trust the meat on our plates?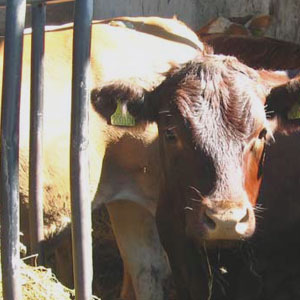 Kath Dalmeny, chief executive of the Sustain food and farming alliance, which campaigns for safe, healthy and sustainable food, said:
"It is disgusting to hear that a reputable company such as Russell Hume has been breaching meat hygiene regulations, especially if it means that out-of-date meat may have been supplied to children in schools, and old people in care homes. Out-of-date meat can make people sick, and in some cases may even be life-threatening. We put our trust in meat companies and food safety inspectors to keep our food and families safe."
"Our meat supply has far too often been the source of alarming revelations over recent years – poor hygiene; contamination with food-poisoning bugs; out-of-date meat being mis-labelled or deliberately re-labelled; cruel transportation of animals; bad working conditions; and deliberate substitution of one meat for another, such as in the 'horsegate' scandal. Our food inspectors need to be ever more vigilant and well-staffed to be able to identify cheats, contamination, poor welfare and disease."
"There has been a nasty trend over the past decade for policy-makers and the Government to dismiss food standards as 'red tape', to push for industry self-regulation and private inspection, partly as an excuse to slash vital food safety budgets. For food standards, especially in the meat industry, this is simply unacceptable. The figures show that there has been a very steep decline in staff in local authority trading standards and environmental health departments, reduced public laboratory capacity for food testing, and a greatly reduced budget for the Food Standards Agency. These are the services we rely on to keep unsafe meat off our plates, and to prevent costly food scandals."
"Greatly diminished food safety services should be reason enough to raise public concern. However, such trends are even more worrying when we consider a post-Brexit future in which we may be importing more food from other countries whose food safety standards may be worse than our own. Our trade negotiators must treat the maintenance and improvement of food standards as an absolute priority in UK trade deals, and such deals must be fully open to public scrutiny."
Read the ITV Report on this story
---
24/01/2018
Brexit
SHARE
---
Brexit: We stand at a cross-roads. When the UK leaves the European Union, will our leaders uphold good standards for our food, farming, fishing and trade deals? And will they agree a sensible deal with the EU? We need to make sure that they do!