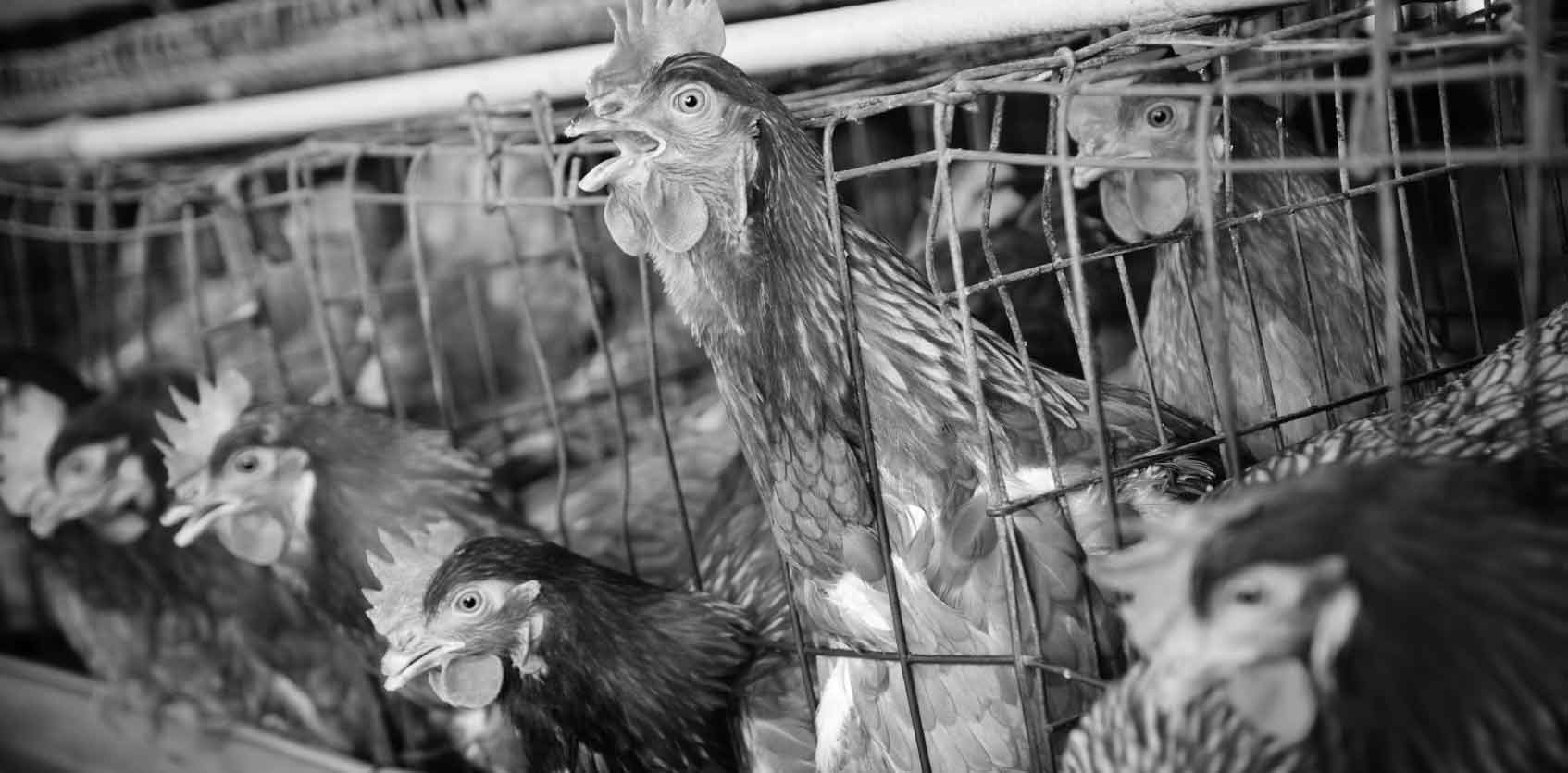 Responding to the news that more than a million chickens a year are dying while being transported to slaughter, Kath Dalmeny - chief executive of the Sustain food and farming alliance - said:

"This is the extremely nasty underbelly of expecting to eat really cheap chicken. Cheap food comes at a cost - in this case, very poor animal welfare during transport. This is completely unacceptable. We're told that after Brexit new markets for high quality, high welfare British products will emerge. But we are seriously at risk of losing those markets if consumers lose faith in the quality and welfare of our meat. British standards must improve, and we must compete on high quality, otherwise there will be a very unpleasant race to the bottom."
The shocking revelation was published in a report in inews on 22 January 2018, entitled: Dead on arrival: More than a million chickens die before reaching the slaughterhouse, giving rise to fresh concern over welfare standards in Britain's £7.6bn meat industry.
Figures were obtained by i and the Bureau of Investigative Journalism from watchdog the Food Standards Agency (FSA), showing that 1.35m chickens were found to have died during transport to abattoirs or while waiting for slaughter over a 15-month period between 2016 and 2017.
A further 21,500 ducks, geese, turkeys and other poultry suffered the same "dead on arrival" fate, which the FSA said is due to factors including birds suffocating in over-filled transportation crates and poor procedures when birds are caught for transport.
Large numbers of birds were also found with abnormalities or illness at processing plants, including hundreds of thousands with bruising or fractures and hundreds of thousands more in "emaciated condition" or suffering respiratory disease.
Neil Parish, the Conservative chairman of Parliament's Environment, Food and Rural Affairs select committee, said: "It is essential that we maintain the highest animal welfare standards at each stage of the poultry and livestock supply chain – including transportation. Poor welfare standards lead to poor consumer confidence in British produce, in both internal and overseas markets."
Emma Slawinski, director of campaigns at Sustain member Compassion in World Farming, said: "Whilst these figures may come as a surprise to many, sadly this is the reality for poultry raised on factory farms. Intensively-reared birds have been subject to genetic selection. These fast-growing birds suffer from lameness, due to quick weight gain, and a high risk of heart disease. When these weak and unhealthy birds are transported, many do not survive. Stress and trauma from poor handling also contribute to mortality rate."
Read the report here: https://inews.co.uk/news/uk/dead-arrival-million-chickens-die-reaching-slaughterhouse/
Photo of caged hens, credit: Sandeep Subba