Government has pledged to launch targeted pilots to address holiday hunger
The second reading of Frank Fields MP's School Holidays (Meals and Provisions) Bill has prompted a response from government.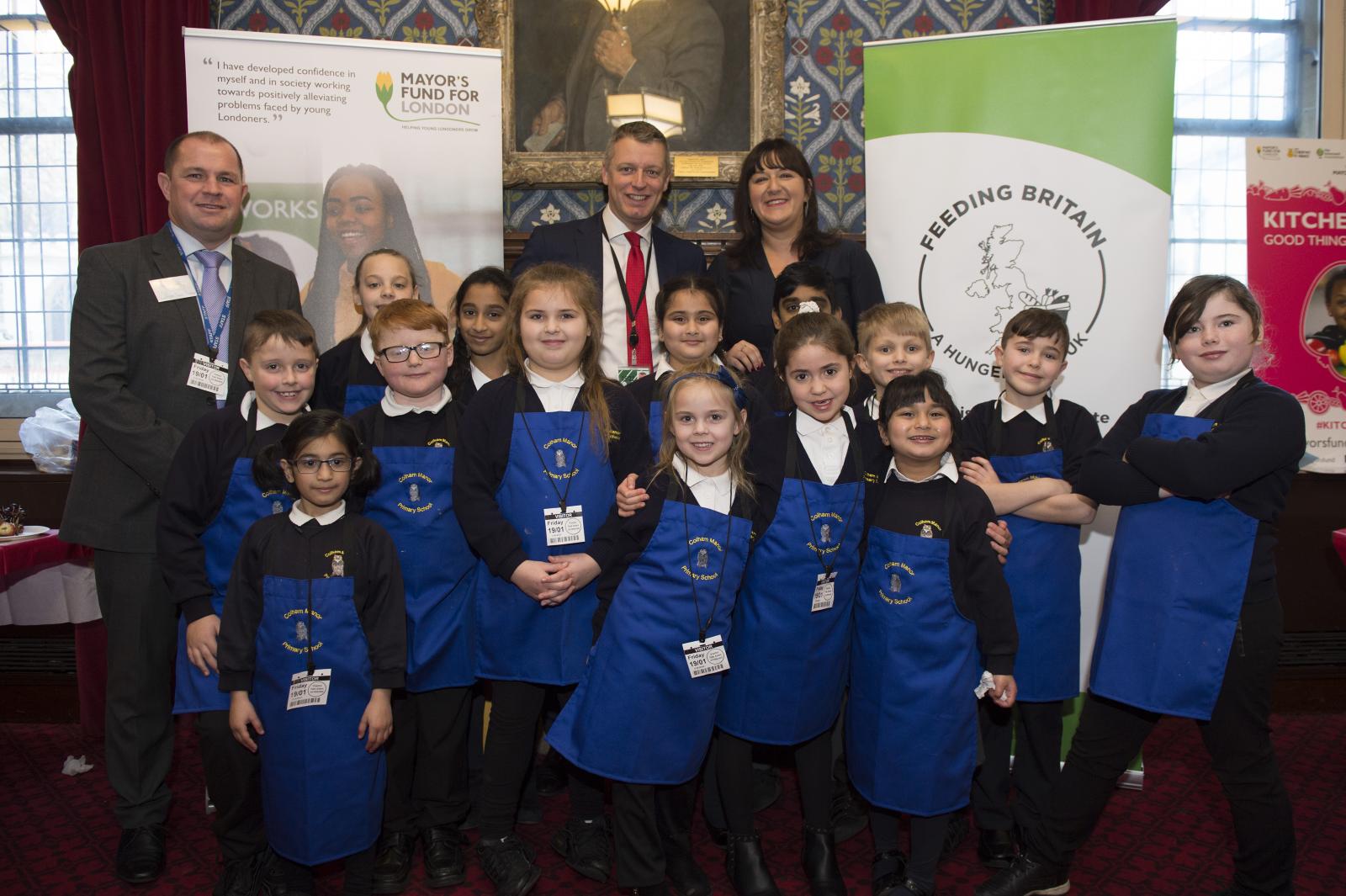 Whilst the government has decided to not support this Bill, as it is their view that primary legislation is not their chosen method of resolving the issue of holiday hunger, the parliamentary undersecretary of state for education Nadhim Zahawi stated that he is:
"pleased to confirm today that the Government will launch research, as the right hon. Gentleman has requested, into how best to ensure that more children from disadvantaged families benefit from healthy meals and enrichment activities during the holidays, including through targeted pilots. The programme will include engagement with stakeholders and will enable us to assess the impact of Government intervention."
Feeding Britain, together with Brakes, and the Mayors Fund for London, organised a well-attended event in parliament before the second reading of the Bill. During this event children and volunteers who are involved in holiday food provision met with MP's to talk about the importance of holiday clubs to them, and the difference that statutory provision would make.
As there was not enough time for a vote on the Bill on the 19th of January the debate will resume on the 27th of April to allow the MP's to vote.
Rosie Oglesby, National Director for Feeding Britain said that:
"We very much welcome the government's announcement that they will support research and pilots, as the first step in moving towards national roll out of holiday provision. This gives us a huge opportunity to really measure what approaches can be most effective, and to generate robust evidence to show the difference that sustainable and well-funded holiday provision around the country would make. The voluntary sector has done an amazing amount to fill the gap and support children and families in the holidays, and for the first time we now have a clear message from government that they are looking at how to sustain and expand this to make sure all children who need support are reached. There is a long way to go, but this is a really positive first step. Feeding Britain is keen to support the pilots however we can, and help ensure that all the best evidence, learning and good practice can feed in to the process, to help make the pilots a success. It's so important that we take this opportunity and get the pilots right, to show what can be achieved when national government, local government, the charity sector, business and academia all come together to tackle an issue that makes such a difference to children's lives".
Thank you to all those who have taken action and contacted their MP to ask them to support Frank Fields MP's Bill, and don't forget that there is currently the opportunity to take action to generate progress on getting the government to measure household food insecurity. Emma Lewell Buck MP's Bill on Household Food Insecurity Measurement will have its second reading in Parliament on the 2nd of February 2018 and there is still time to contact your MP and ask them to support it. There are a number of ways you can do this, either via email, post, and even via social media!

Photo credit to Ben Stevens
Support our work
Your donation will help communities identify ways to alleviate food poverty and increase access to healthy food.