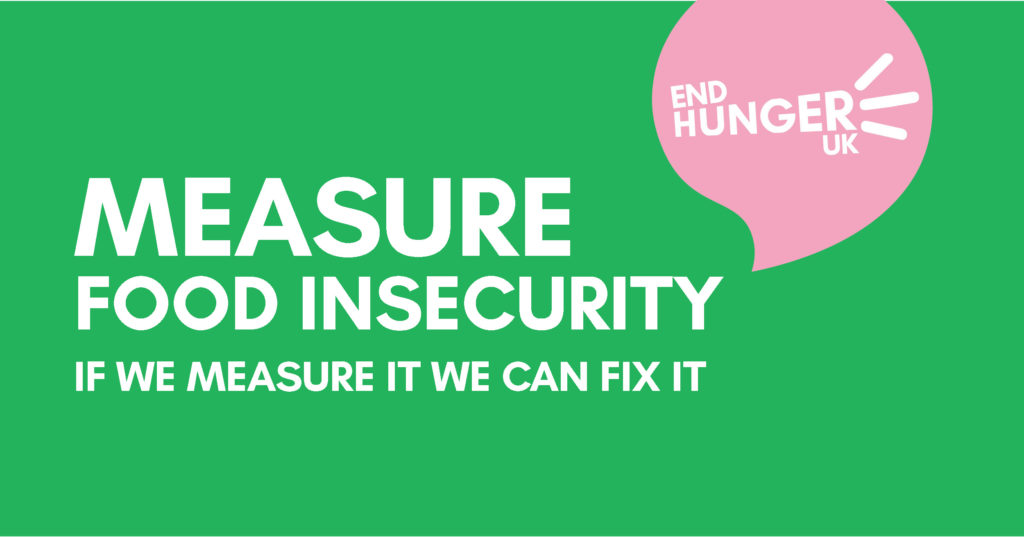 After successfully passing its first reading in November 2017, Emma Lewell-Buck MP's Household Food Insecurity Bill will have its second reading on Friday 2 February 2018. There is still time to ask your MP to support this bill either by submiting an e-action or by calling your MP's office.
And don't forget to get social! You can use social media to show your support of the Household Food Insecurity Bill, and you can also use it to contact your local MP as most of them have social media accounts.
Why is measuring food insecurity important?
Measuring food insecurity is important because if we can measure it we can work towards mending it.
Currently the UK data on food insecurity is either out of date, was only for one year so does not allow any comparison, or uses too small a sample size. Measuring household food insecurity is a tangible and realistic goal that is already being done in a number of other countries. The Scottish Government has already committed to measure household food insecurity, and the USA and Canada both regularly measure household food insecurity and have been doing so for years.
If you want to read more about why measuring household food insecurity is important, Sustain along with the University of Oxford, and the Food Foundation have published a report outlining four key facts you should know about why we should do it. This report is available online here.