Proposed new gene editing regulations and wider gene technologies have major implications for farm and food, safety, and governance.
Sustain co-hosted event 'New GM - What it Is and Why it Matters' with Beyond GM and GM Freeze to get members up to speed on the proposed new gene editing regulations, and to discuss why such a rush to deregulate is not only poor governance but a threat to nature, agroecology and long-term food resilience.
The UK Government is pushing ahead with plans to diverge from the EU (and the devolved UK nations) by exempting new genetic engineering techniques from key regulatory safeguards in England, despite its own consultation demonstrating both public and expert opposition. Biotech developers claims that "gene editing" can solve all our agricultural woes while civil society regards it as 'GM with better PR'.
The event heard from Pat Thomas (Director of Beyond GM) and Liz O'Neill (Director of GM Freeze) on the science, the politics and just what these new technologies mean for our farms and our food.
Meanwhile the House of Lords Secondary Legislation Scrutiny Committee recently published a highly critical report on the draft government legislation – the Genetically Modified Organisms (Deliberate Release) (Amendment) (England) Regulations 2022. Their report raised multiple concerns in relation to this proposed legislative change - which will alter the definition of a GMO in the UK's Environmental Protection Act - and they issued a press release detailing these. One major concern is that the proposed amendment creates an entirely hypothetical subset of GMOs "that could have occurred naturally or through traditional breeding" but fails to provide any guidance on how these GMOs are to be assessed.
After many years of relative quiet, 'new' GM is back on the agenda and brining a new threat to sustainable food and farming and so should be of urgent interest to all Sustain members and supporters.
Read a short briefing on Gene Editing.
You can email your MP to let them know this amendment should not be passed and that all gene field trials should be regulated.
Sustain annual conference - 8 December

Book now
Published 23 Feb 2022
Sustainable Farming Campaign: Sustain encourages integration of sustainable food and farming into local, regional and national government policies.
Event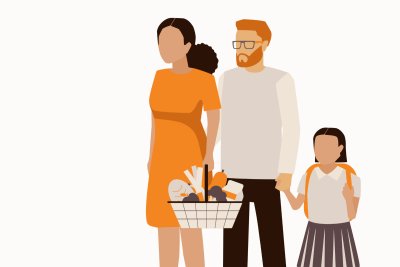 Sustain annual conference - 8 December
Support our campaign
Your donation will help us work with farmers to push for policies to support farming fit for our future.