Get your exclusive, limited-edition Real Bread t-shirts, aprons and mugs!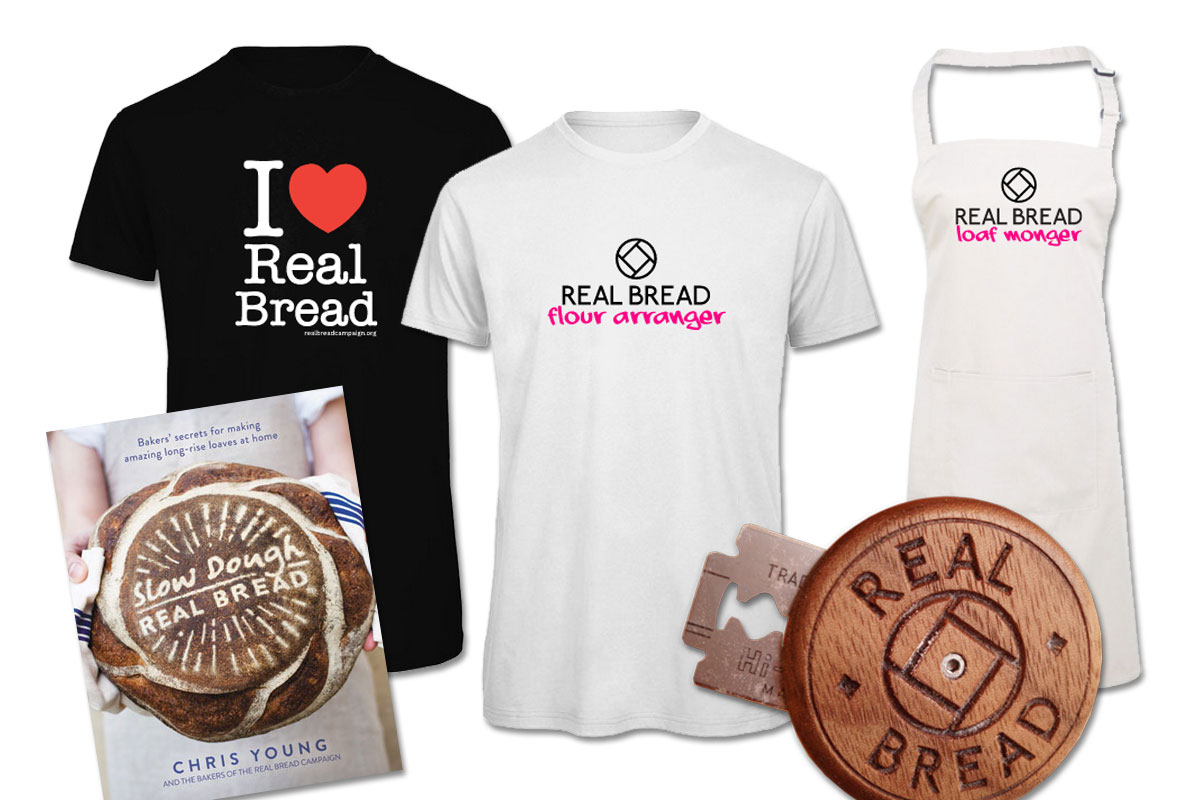 The Real Bread Campaign has teamed up with Balcony Shirts to release a range of exclusive designs for every Real Bread lover proudly to proclaim that they are a.
Dough dealer
Loaf monger
Flour arranger
For each one sold, Balcony Shirts will make a doughnation to Sustain, the charity that runs the Real Bread Campaign.
I ❤ Real Bread
Balcony Shirts have also just started producing a new design for the Campaign, harking back to the Uxbridge-based clobber champions' very first collab with us in 2013, and in homage to Milton Glaser's classic 1976 logo.
Gift subscription
For just £25, that special someone will not only receive four issues of our magazine, True Loaf, they'll also be eligible for the full range of supporter benefits, including discounts on ingredients, equipment and classes.
What a score!
Also supporting the Campaign is Wire Monkey. Tyler Cartner has created a Real Bread Loaf Mark version of his UFO lame for dough scoring, and makes a doughnation to Sustain for each one sold.
Brought to book
Don't forget Slow Dough: Real Bread, our collection of around 90 recipes.
Support our charity
Your donation will help support the spread of baking skills and access to real bread.