National Trust to break Easter egg ties with Cadbury
The National Trust and Cadbury have announced that they will no longer partner over chocolate Easter Egg Trails after this year. Children's Food Campaign welcomes this 'egg-cellent' decision.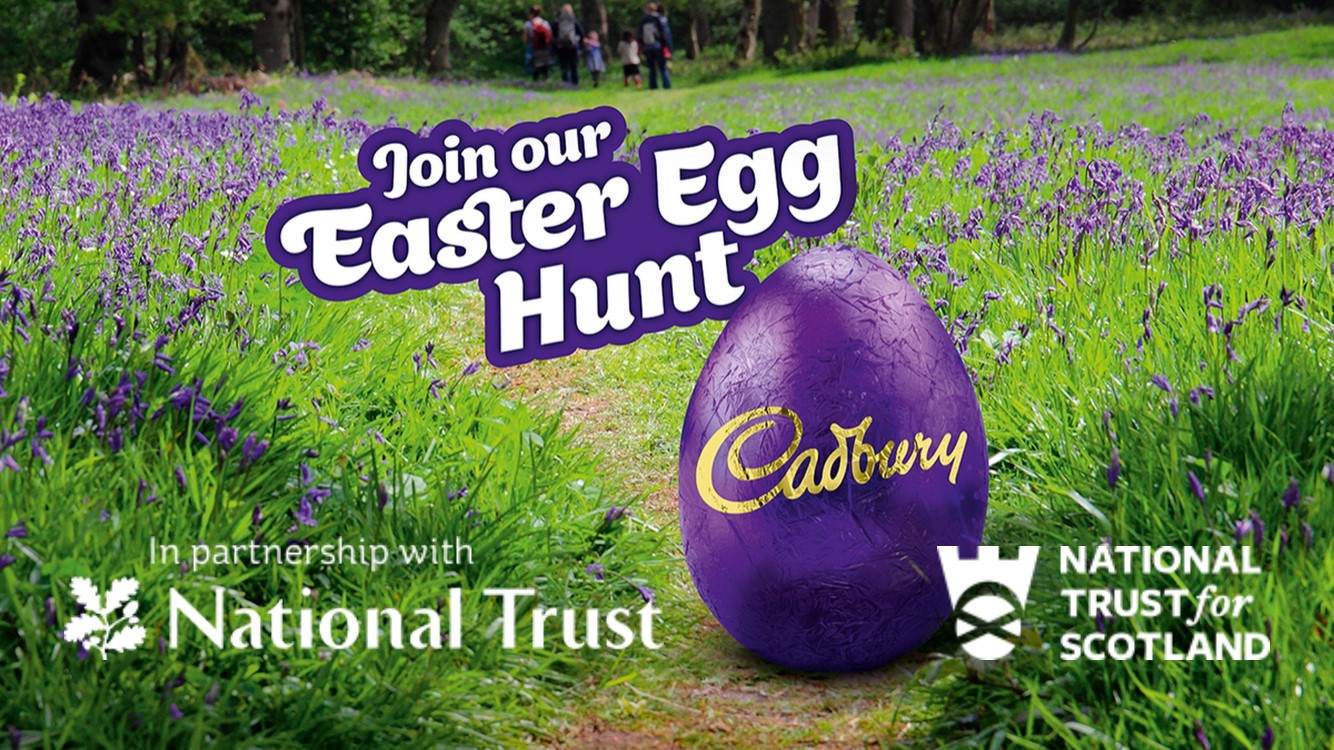 The National Trust and Cadbury have announced that they are to end their 13 year Easter Egg Trail partnership after 2020.
Children's Food Campaign co-ordinator Barbara Crowther says,
"This is egg-cellent news for children's health. It's been very clear how this partnership allowed Cadbury to directly target children with its marketing activity. We're really pleased to hear that the National Trust wants to make chocolate less of a focus for its Easter activity. We can imagine so many healthy, fun and active ways for children to explore National Trust properties at Easter that don't involve lots of sugary treats. Children are growing up in a marketing environment that constantly nudges them towards snacks and treats, so we applaud the National Trust in recognising it is the right time to end the unhealthy association with chocolate."
In 2019, members of the National Trust also called for the ending of the partnership, also citing concerns about use of unsustainable palm oil in chocolate. Their motion did not pass at the time, but thousands of members who supported it will now also be pleased to hear of the National Trust's decision.
A spokesperson for the National Trust says,
"While this year's Easter with Cadbury will go ahead as planned, we have both agreed this will be our last with the company. We have enjoyed 13 years in partnership with Cadbury, which has helped make our Easter trails such a success, and has encouraged hundreds of thousands of families to enjoy the outdoors at our places. However, now is the time for change as we look to increase our emphasis on nature and the outdoors. To reflect that in our Easter activities, from next year we will be making chocolate less of a focus. For this reason, it is the right time for us to end a partnership associated so uniquely with chocolate."
The partnership between Cadbury and the National Trust for Scotland had already fallen foul of the Advertising Standards Authority (ASA), following a complaint in 2018 by the Obesity Health Alliance, who pointed to downloadable children's activities promoting the distinctive Cadbury's purple wrapped eggs as a breach in the Committee for Advertising Practices (CAP) policy on non-broadcast marketing of HFSS products to under-16s. The ASA upheld the complaint and told both the National Trust and Cadbury to remove the material.
However, the Children's Food Campaign has also pointed to loopholes in the CAP Regulations, including allowing junk food brands to continue marketing their products directly to children via sports, music and cultural sponsorship and events. In 2017, 9 in 10 members of the Children's Food Campaign Parents' Jury denounced the partnership between Cadbury and the Premier League, In 2020, a high-profile new family friendly cricket tournament The Hundred is being sponsored by KP Snacks, with players and replica shirts branded with different KP snack logos. The English Cricket Board later announced that the children's replica shirts would no longer carry the logos: a recognition of the potentially harmful and unhealthy association with the brands.
---
20/02/2020
Children's Food Campaign
SHARE
---
Children's Food Campaign: Better food and food teaching for children in schools, and protection of children from junk food marketing are the aims of Sustain's high-profile Children's Food Campaign. We also want clear food labelling that can be understood by everyone, including children.