English cricket falls for KP Snacks junk food marketing spin
Cricket players will be dressed in kits promoting high fat, salt and sugary snacks including Butterkist, McCoys and Hula Hoops when they take to the crease in July 2020 for English Cricket's new game The Hundred. Children's Food Campaign responds.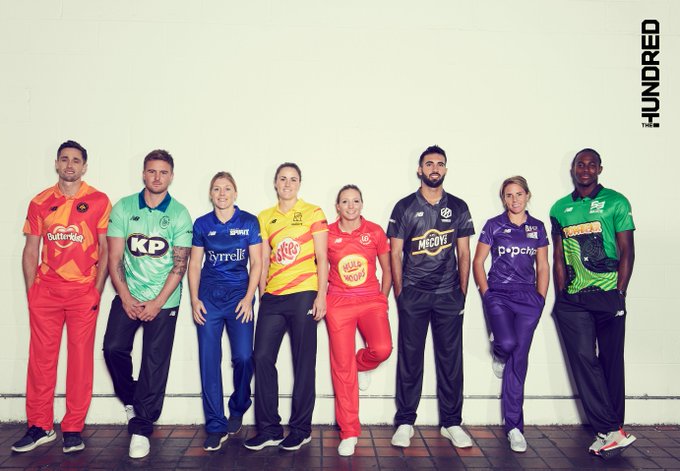 The English Cricket Board has announced a new partnership with KP Snacks (owned by Intersnack) for its new fast format game The Hundred, which will see eight men's and women's team competing over five weeks in July 2020.
Each team will be wearing kit designed in the style of one of KP's snack brands, including Butterkist, which is 50% sugar and McCoy's, which packs 542 Kcalories per 100g. Responding to the announcement, Children's Food Campaign co-ordinator Barbara Crowther says,
"Quite frankly we're stumped as to how the English Cricket Board could choose a high fat, high salt snacking brand as an appropriate partner for The Hundred. Instead of promoting a healthy lifestyle, players will now effectively look like vending machines for junk food. Even Ben Stokes would be hard pushed in one game of The Hundred to clock up the 400 runs - or 5 miles - required to run off just 100g of McCoy's cheese and onion crisps. English Cricket should be using its power in support of efforts to halve child obesity by 2030, not becoming complicit with the marketing spin of the junk food industry."
The partnership deal signed by the English Cricket Board is the latest in a series of tie-ups between sports bodies and junk food brands which in the past year has seen the Coca Cola renew its sponsorship deal with both the Premier League and UEFA for Euro2020, the English Football League cup once again be named the Carabao Cup, and no less than eight Premier League teams sign up with high caffeine, high sugar brand Monster Energy.
The Government has set a target for halving childhood obesity by 2030, and has been consulting on a range of measures to reduce exposure to marketing and promotions for products high in fat, salt and sugar. Many of KP Snacks' brands are already banned from being advertised directly in children's media or anywhere with an audience of more than 25% children, and the Government has been consulting about the introduction of a 9pm watershed for unhealthy foods, as well as restrictions on multi-buy price offers and in-store promotional displays. As a result of potential restrictions elsewhere, brands are seeking to find alternative routes to promotion, and currently there are no regulations preventing sponsorship of sports by junk food brands.
Barbara Crowther says,
"The extent of the partnership between KP Snacks and The Hundred takes the visibility of the partnership to a whole new level, with kits designed to reflect the packaging designs for each snack, and the identity of the teams' home cities relegated to the outfield. So Birmingham Phoenix becomes the Butterkist team, Manchester Originals turns into McCoys, and Welsh Fire are now the Hula Hoops. Instead of focussing on healthy sport, these kits render players into human vending machines designed to nudge cricket fans towards unhealthy snacking."
The partnership has been widely criticised by a range of health professionals and children's organisations. Healthy Stadia works with sports venues and teams to improve the health of food being served and remove unhealthy junk and marketing from sports environments. Michael Viggars of Health Stadia says,
"KP Snacks is set to make a packet from the sponsorship deal with English cricket. At a time when the ECB is desperate to increase interest and participation in the sport, particularly from younger audiences, dressing some of the most recognisable faces in cricket in shiny shirts resembling crisp packets is inappropriate when viewed through a public health lens but also severely diminishes the brands of the newly formed teams in The Hundred – brands the ECB will be desperate to build."
Read the full statement from Health Stadia
Read coverage of this story in the Daily Telegraph and the BBC
---
04/10/2019
Children's Food Campaign
SHARE
---
Children's Food Campaign: Better food and food teaching for children in schools, and protection of children from junk food marketing are the aims of Sustain's high-profile Children's Food Campaign. We also want clear food labelling that can be understood by everyone, including children.