The Government has today failed to protect British and overseas farmers from unfair trading practices by refusing to extend the remit of the Groceries Code Adjudicator to include primary producers.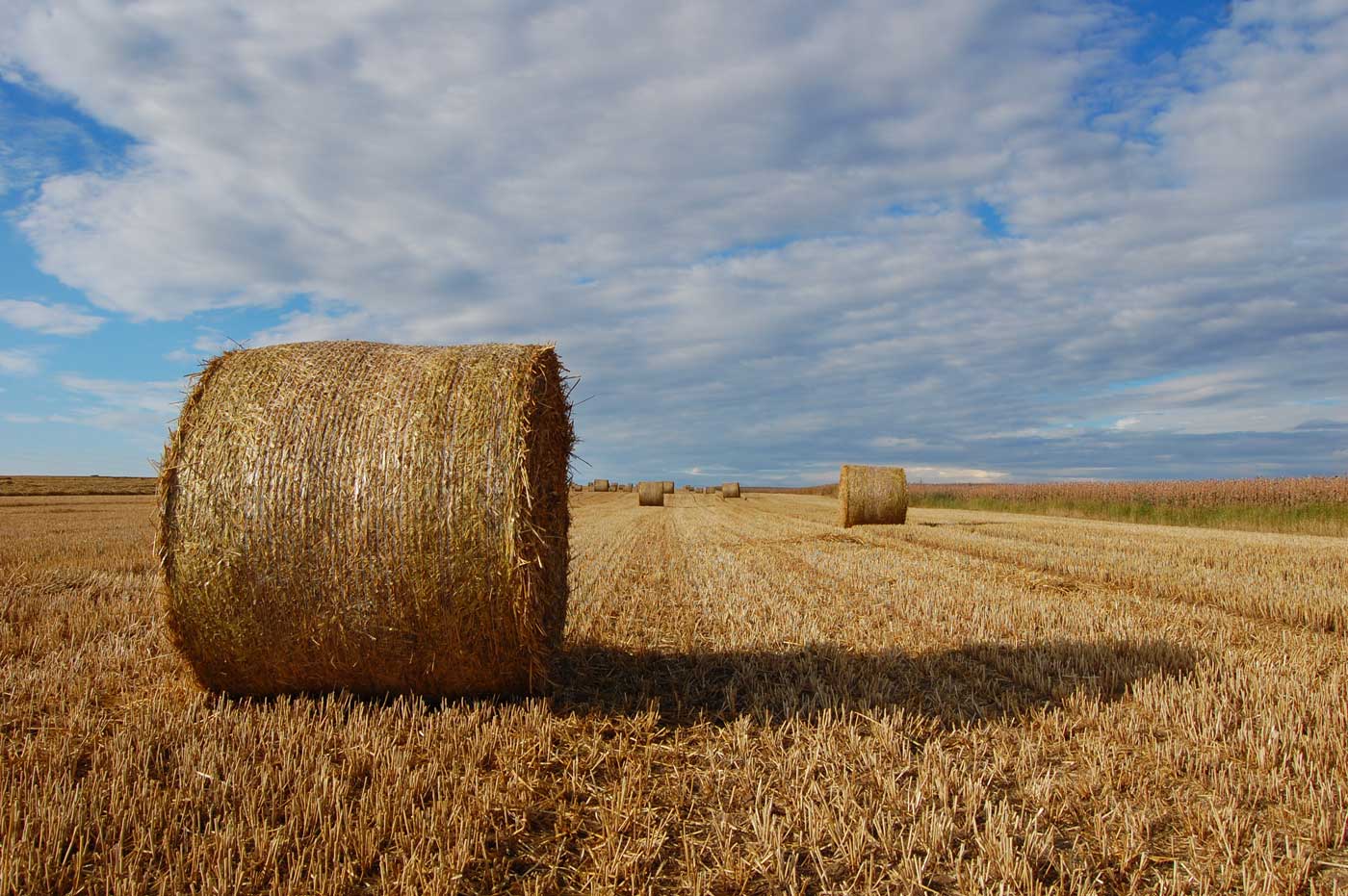 government, groceries, code, adjudicator, protection, fail, unfair, trading, practices
Farming groups, consumers and campaign groups have condemned the Government's failure to clamp down on abuses in the UK's food system. The Government has announced that it will not be extending the powers of the Groceries Code Adjudicator (GCA) to protect farmers, instead listing a handful of smaller measures that will do little to curb the power of supermarkets and food manufacturers.
Tom Wills, Policy Adviser at Traidcraft Exchange, said: "This announcement leaves millions of farmers in the UK and overseas exposed to unfair buying practices like last-minute cancellation of orders and unexplained deductions from invoices. The Groceries Code Adjudicator has made a great start in dealing with these abuses by supermarkets. But this announcement means the adjudicator won't be able to tackle these very same practices if carried out by a big food brand or manufacturer. Brexit is creating huge uncertainty in the food sector and this offers no comfort to farmers or food businesses."
Vicki Hird, Sustainable Farming Campaign Coordinator at Sustain, said "This is an utterly weak response to a very real problem of abuse in the food system. It means farmers and growers, here and overseas, will not be protected from abusive practices from buyers and so making it harder for them to invest and ensure the environment, animals and workers are well protected. At such an uncertain time for farmers and growers, with Brexit and new trade deals, they need better treatment from the market and that needs regulation. We urge DEFRA and BEIS to reconsider and introduce a new remit and resources for the Groceries Code Adjudicator so that it can start to remove unfair trading and abuse in the whole supply chain."
In response to the handful of measures announced to help farmers, George Dunn, Chief Executive of the Tenant Farmers' Association, said: "This list of offerings is very much second-best in comparison to the comprehensive regulatory framework needed. They will scratch the surface of the unfair trading practices that exist upstream of the direct relationships already covered by the GCA."
National Farmers' Union of Scotland President Andrew McCornick said: ""Having consistently campaigned for an extension to the remit of the Groceries Code Adjudicator, and waited two years for the publication of the UK Government's response to the GCA consultation, the National Farmers Union of Scotland is disappointed at the decision to rule out extension of the remit at this time. It is vital that all governments of the UK work together to deliver a fairer and more equitable operating environment for farmers, crofters and producers across the country."
Kerry McCarthy, Labour MP for Bristol East and a member of the parliamentary Environment, Food and Rural Affairs (EFRA) Select Committee, said: "There is clearly more that needs to be done to address imbalances in the relationship between suppliers and supermarkets, to ensure that farmers can get a decent price for their produce and are treated fairly and consistently by buyers. It is particularly disappointing that the Government is not prepared to extend protection to indirect suppliers. Our big supermarkets should not be passing market risk to farmers in developing countries, placing their livelihoods in jeopardy. We need a GCA with extended powers to ensure that everyone in the supply chain, direct or indirect, in the UK or overseas, is treated with respect."
Ministers had been deliberating over whether to extend the powers of the Groceries Code Adjudicator since January 2017. In today's announcement, the Government admitted that both direct and indirect suppliers were strongly in favour of action to extend the GCA's remit, with the large retailers raising objections.
In its response to the consultation, BEIS acknowledged evidence of unfair trading practices, but gave their opinion that the evidence was insufficient for them to act. The report said: "We recognised that there are still some concerns about unfair trading practices in the supply chain; in particular, amongst primary producers who are not covered by the Code. The Government wants to do all it can to help such businesses, whilst taking account of the interests of all parties in the groceries sector. The consultation revealed a number of specific concerns:
Problems with the balance of bargaining power in the groceries supply chain.
Examples of unfair or unclear contract terms.
Difficulties caused by late payments.
A lack of trust and transparency that discourages good relationships across the supply chain."
In their forward to the government's response, Andrew Griffiths MP (Parliamentary Under Secretary of State and Minister for Small Business, Consumers and Corporate Responsibility) and George Eustice MP (Minister of State for Agriculture, Fisheries & Food) said, "As we leave the EU, we will be able to go further and design new domestic policies that improve transparency and fairness for the longer-term. The response highlights some of the key areas that we will consider further."
Notes to editors
The Groceries Code Adjudicator is an independent public watchdog set up in 2014 to enforce a legal code on the UK's 10 largest supermarkets. The government had reviewed the role of the Adjudicator, and the case for extending its remit to cover indirect suppliers to supermarkets. The review is published today.
Sustain is a co-founder of the Groceries Code Action Network, coordinated by Sustain member Traidcraft Exchange and working with organisations such as the National Farmers Union, Banana Link, Fairtrade Foundation, Food Foundation, Unite the Union, Tenant Farmers Association, Friends of the Earth and Feedback: The global food waste campaign.
The Groceries Code Action Network (GCAN) is a coalition of NGOs, unions and food groups, working to extend the role and remit of the Groceries Code Adjudicator. It includes:
Traidcraft Exchange
Traidcraft Exchange is an international development charity which uses the power of trade to bring about lasting solutions to poverty. It runs development programmes in South Asia and Africa, works directly with businesses to improve their supply chains, and does advocacy and campaigning in the UK to promote justice and fairness in international trade. It works closely with specialist fair trade company Traidcraft plc. Contact: Tom Wills, tom.wills@traidcraft.org; 07990 692616.
Tenant Farmers Association
The Tenant Farmers Association was formed in 1981 by a group of farmers who felt that their interests were not being forcefully represented by existing bodies. The TFA is the only organisation dedicated to the agricultural tenanted sector and is the authentic voice on behalf of tenant farmers. The TFA lobbies at all levels of Government and gives professional advice to its members. Contact: George Dunn, george@tfa.org.uk; 0118 930 6130.
National Farmers' Union of Scotland
The organisation was formed in 1913 and is Scotland's leading agricultural organisation representing 9,000 farmers, crofters, growers and other supporters the length and breadth of the country. NFUS works alongside its sister organisations in England, Wales and Northern Ireland, as well as other rural, business and consumer groups, to deliver on our purpose.
Sustain: The alliance for better food and farming
Sustain: The alliance for better food and farming advocates food and agriculture policies and practices that enhance the health and welfare of people and animals, improve the working and living environment, enrich society and culture and promote equity. We represent around 100 national public interest organisations working at international, national, regional and local level. Contact Vicki Hird, vicki@sustainweb.org; 0203 5596 777
Friends of the Earth
Bakers, Food and Allied Workers Union
Feedback – for food that nourishes the planet. www.feedbackglobal.org
Fairtrade Foundation
National Federation of Women's Institutes
British Independent Fruit Growers' Association
The Food Foundation
Food Ethics Council

Photo credit: Tomas Kohl
Support our campaign
Your donation will help us work with farmers to push for policies to support farming fit for our future.