Sustain member PAN UK ranks the top ten UK supermarket and finds they all failing to reduce pesticides.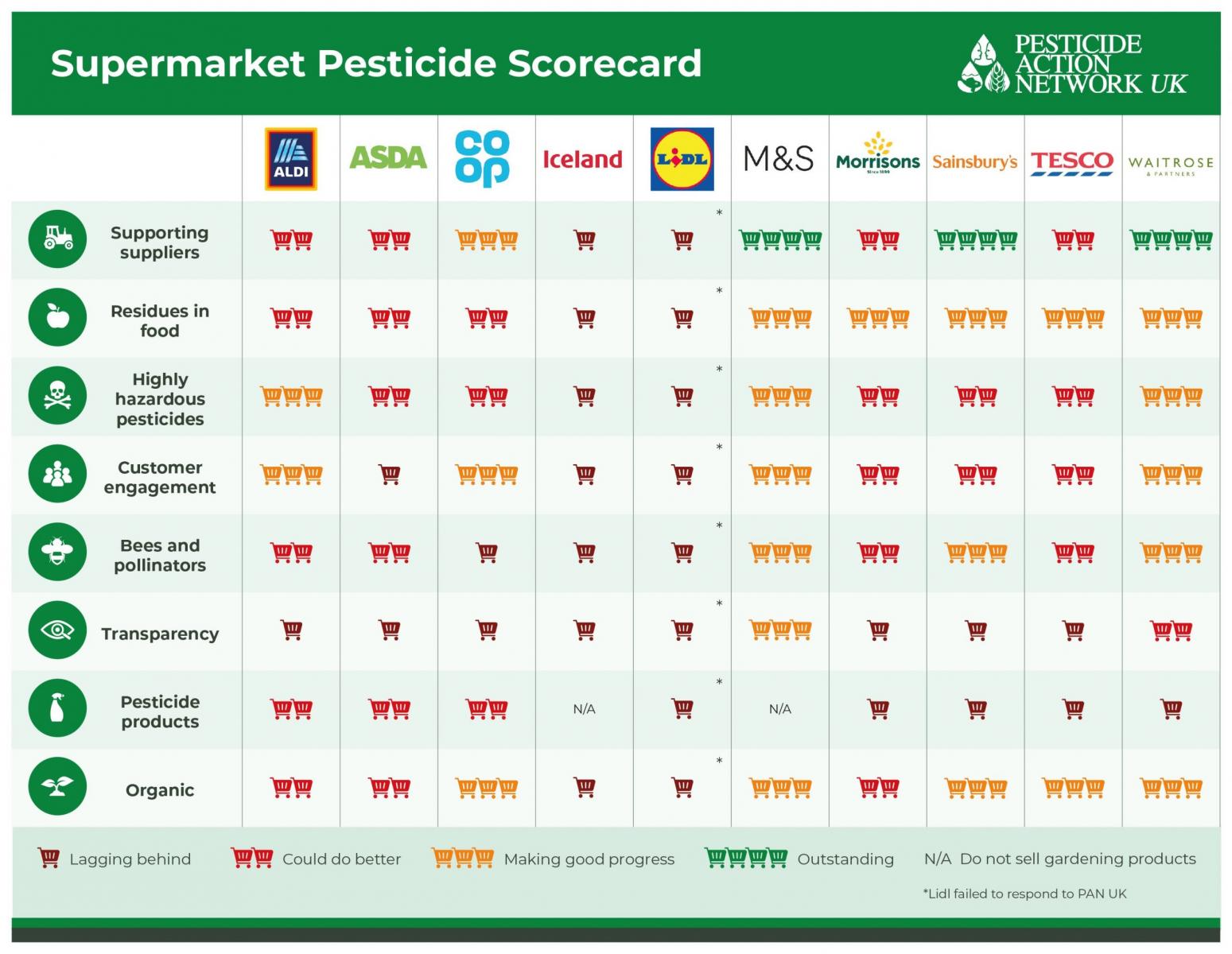 Image credit: PAN UK
In 2019, PAN UK surveyed and ranked the top ten UK supermarkets. They found that they could all be doing more to reduce pesticide-related harms linked to their global supply chains.
However, they also found that some supermarkets are doing much better than others. See how the supermarkets compared.
Pesticides can drive irreversible harms to both human health and the environment. The evidence linking pesticides to diseases such as cancer and Parkinson's increases year-on-year. Meanwhile, recent studies have named pesticides as one of the key drivers of biodiversity losses which have placed one million species at risk of extinction.
The evidence clearly shows that we urgently need to reduce our pesticide use and UK supermarkets have a key role to play. With their sprawling supply chains and powerful influence over how food is produced, they are uniquely positioned to drive a wholesale shift away from pesticides and towards non-chemical alternatives, not just in the UK but globally. PAN UK is keen to work directly with UK supermarkets to help them implement the kind of changes we so urgently need to move towards a healthier and more sustainable future.
Sheep farmer. Credit: Cottonbro | Pexels
Published 5 Dec 2019
Sustainable farming policy: Sustain encourages integration of sustainable food and farming into local, regional and national government policies.
Support our campaign
Your donation will help us work with farmers to push for policies to support farming fit for our future.