Watchdog sleeps through sourfaux ads
The Real Bread Campaign has slammed the Advertising Standards Authority for failing to protect shoppers from potentially misleading 'sourdough' loaf adverts.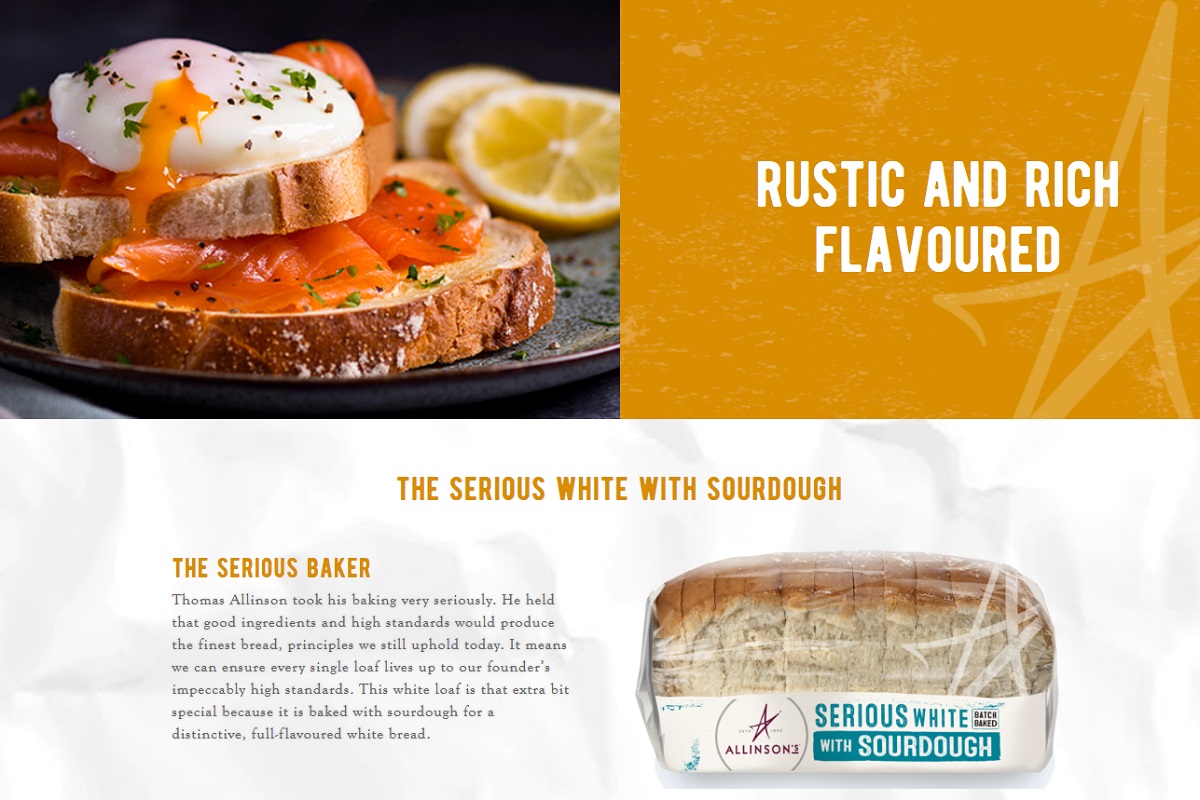 One of the three advertised products
The UK advertising watchdog has rejected complaints submitted by the Real Bread Campaign regarding three industrial loaf products promoted using the word 'sourdough'.
Despite the use of baker's yeast and additives in the products, the ASA rejected all three complaints on the grounds of:
The ASA's opinion that shoppers are likely to understand that the advertisers don't make genuine sourdough.
An absence of a legal definition of sourdough.
You can read further details of the three decisions below.
Cynical
Real Bread Campaign coordinator Chris Young said: "The ASA is supposed to protect us from misleading advertising. Instead, it seems to have shrugged and said 'everyone knows that manufacturers like that don't make genuine sourdough, so how can these adverts mislead anyone?'"
Cheat's charter
In November 2019, the Campaign revealed that a group of industrial baking organisations, even including one that claims to represent the interests of 'craft' bakers, had sent a proposed code of practice that would permit the use of additives and baker's yeast in products named and marketed with the word sourdough.
Chris Young said: "If you see the word butter on a pack or advert, you're legally protected from getting it home and finding it was made with vegetable oil. You can't advertise squash as fruit juice. We believe that you should have the same protection from finding that a product named or advertised using the word sourdough has been made with baker's yeast or additives."
Holding Defra to its word
The Real Bread Campaign is leading the movement of people who believe that baker's yeast and additives have no place in products named or market using the word sourdough.
Between September 2017 and spring 2018, more than 1500 people wrote to Michael Gove in support of the Campaign's call for an Honest Crust Act. As Mr. Gove failed to reply to any of them, the Campaign encouraged supporters and friends to urge their MPs to contact him on their behalf.
In November 2018, the Secretary of State for Environment, Food and Rural Affairs responded by stating Defra's commitment to reviewing loaf labelling and marketing laws in response to lobbying by the Real Bread Campaign. This, he wrote, would happen "once we leave the EU."
The Real Bread Campaign will be holding Defra to this after the next government ends the Brexit process.
Support the fight
To help the Real Bread Campaign continue championing Real Bread and the people who make it, and challenging obstacles to their rise:
#SaveOurSourdough
#Sourdough #RealBread not #sourfaux
The complaints
Taken from rejections by the Advertising Standards Authority of complaints submitted by the Real Bread Campaign.
Allinson's
ASA response (ref A19-1023041)
We note you consider that a consumer would understand that the claim "baked with sourdough for a distinctive, full-flavoured white bread" to mean that the bread was made by a sourdough process using a live sourdough culture. As you will be aware from previous investigations in to the use of the term "sourdough", we don't consider that there is a fixed definition of a sourdough loaf, and in this ad we also note that the term "baked with sourdough" has been used. We consider that this term would be interpreted by consumers as indicating the bread includes sourdough as part of its composition and we therefore do not consider this to be misleading. We also consider that consumers would understand the statements, "distinctive" "rich flavoured" "rustic" and "full-flavoured" to be subjective expressions of the flavour of the product, and as such are not being misled by this ad.

Hovis
ASA Council decision (ref A19-1036912)
Council noted that the ad was for a packaged white "bloomer" loaf and additional text on the ad stated "perfect sandwiches need deliciously soft and tasty bread. That's why our expert bakers have created our white bloomer loaf using carefully selected ingredients and baked specially for softness".

Council understood that because a loaf made entirely of sourdough takes longer to rise than one made with cultivated yeasts, the process of baking a sourdough loaf needs more time.
Council noted that the ad stated that the loaf was baked "with sourdough". They considered that consumers would interpret this claim to refer to the inclusion of a quantity of sourdough as an ingredient in the final product. Council also noted that the claim "which uses a traditional sponge and dough process and is slowly fermented for 72 hours" was phrased in a manner that suggested the included sourdough was subject to this process.

Council understood there was no fixed definition of sourdough bread in the UK and therefore considered that consumers were likely to interpret the ad as meaning that the loaf contained an amount of sourdough that would distinguish it from one without the inclusion of sourdough as an ingredient. They did not consider however, that consumers would infer from the ad that the inclusion of sourdough in this product meant that only traditional manufacturing processes had been used, but that due to the nature of the product there were likely to be additional commercial processes involved in the loaf's production. For these reasons the ad was unlikely to mislead for the reasons suggested.

Warburtons
ASA Council decision (ref A19-1036908)
Council noted that the ad was for a packaged white loaf which was described as "white with sourdough". They considered that consumers would interpret the claim "with sourdough" to mean that the loaf contained sourdough in a quantity to distinguish it from a loaf made without sourdough.

Whilst Council noted that the advertiser stated that "the most important ingredient of this loaf is time" the ad then stated that the loaf is produced "based on traditional artisan processes". Council considered consumers would understand that due to the nature of the product, a packaged white loaf from a widely available, well-known brand, this was not an artisan sourdough product made with traditional production processes and ingredients but a commercially produced, widely-distributed loaf and for this reason the ad was unlikely to mislead for the reasons suggested.
Action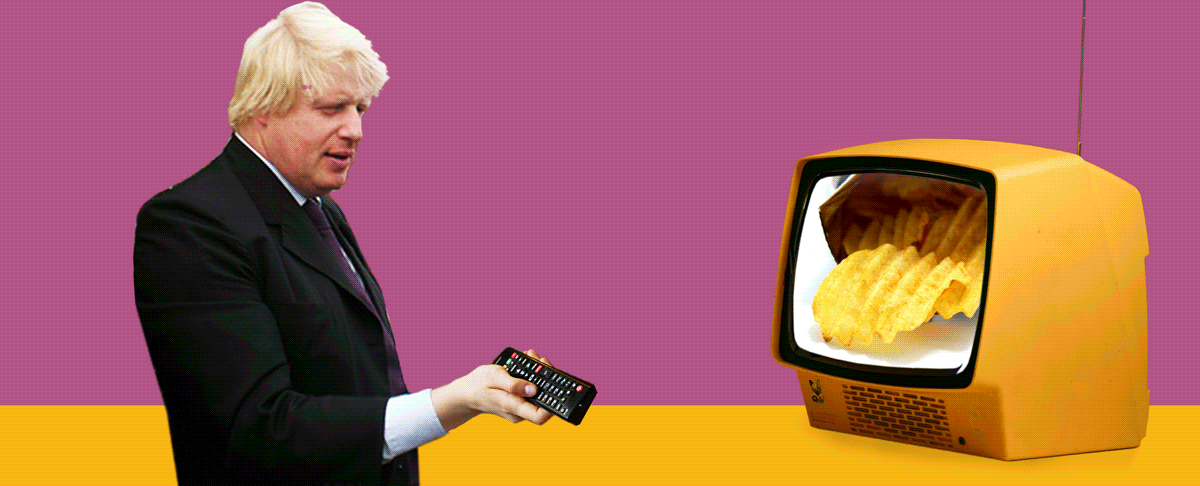 Tell Boris no #ChildHealthUTurn
Support our charity
Your donation will help support the spread of baking skills and access to real bread.