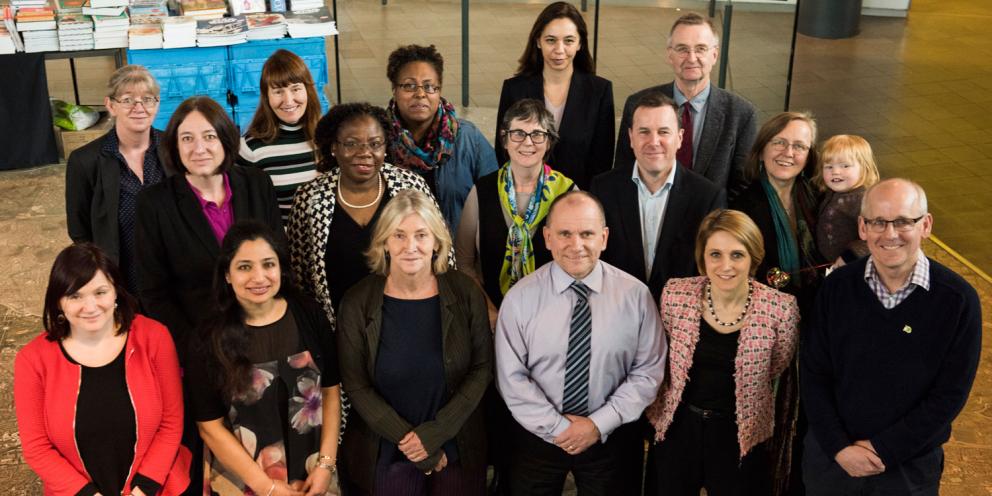 Job reference number: LFB2018
Contract type: Fixed term
Closing date: Tuesday 16 January 2018 at 23:59 GMT
Interview dates: week commencing 29 January 2018
Salary: Unremunerated
Grade: Board Member
Help implement the Mayor's food vision for London - Mayoral Appointment - London Food Board Chair
Do you want to be chair of a Board that strives to make London's food system the best in the world?
The Mayor of London is inviting applications for the role of the London Food Board Chair. We are looking for a senior leader who is passionate about improving London's food system. The London Food Board Chair and Board advises the Mayor of London and the Greater London Authority on food matters across the capital.
The chair will play an integral part in the delivery of the Mayor's exciting new London Food Strategy, will build partnerships to deliver improvements in London's food system and provide expert advice to address food inequalities in the capital.

The London Food Board, reconfigured in March 2017, consists of up to 20 individuals who between them have expertise and understanding covering the following areas; food access and food poverty, public health, food economy (including SMEs, manufacturing and hospitality), procurement and supply chain management, environmental issues such as food waste and food security, local government, markets, children and young people's food, and academia.

The new Chair will lead the Board in an exciting stage of implementing the new London Food Strategy. The ideal candidate will be a confident communicator and public speaker, with a proven ability to think strategically and influence senior stakeholders. They will bring excellent knowledge of the opportunities and challenges facing London's food sector and will have senior and substantial experience with a genuine passion for food policy. Candidates who demonstrate a strong commitment to equality and diversity would be at an advantage.
For information on the roles and application criteria please read the Application Pack.
London's diversity is its biggest asset and we strive to reflect London's diversity in all Board appointments. The aim is that the London Food Board contains a broad range of experience and reflects London's diversity. We welcome applications from all sections of the community, regardless of age, gender, ethnicity, sexual orientation, faith or disability.
How to apply
If you are interested in applying, please submit your CV and a covering letter (max 5 sides in total) via our online recruitment system. You will also be asked to provide recruitment monitoring information.

The CV should include details of employment, public appointments, qualifications history and the name and contact details of two referees willing to provide a reference. It should also include any relevant information regarding your eligibility for appointment and any directorships you hold.

The covering letter should provide details of the relevant experience that equips you to serve as the Chair of the London Food Board, in particular addressing the criteria listed under the role specification.

If you would like to discuss the position informally, please contact Mark Kleinman on +44 (0)20 7983 6560.

If you have any queries regarding the application process or require information in an alternative format, please contact andrew.baxter@london.gov.uk

Application closing date: Tuesday 16 January 2018 at 23:59 GMT
Interviews for Chair position: City Hall on week commencing 29 January 2018