Get your copy of True Loaf magazine
The April to June issue of the Real Bread Campaign magazine is out now.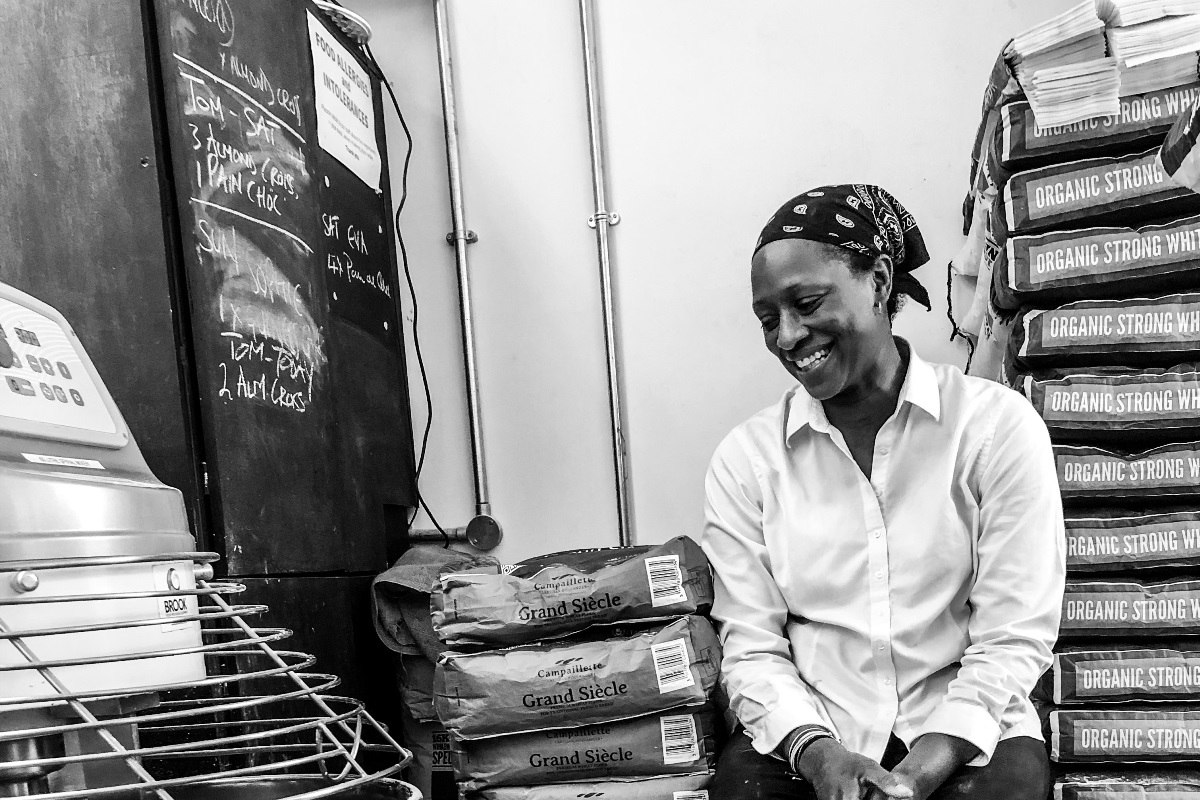 Jackie Mckinson. © Kate Farr
Features include:
Brixton born and bread: A profile of Aries Bakehouse owner Jackie Mckinson by Kate Farr.
Dough raise me: Lorna Black's Lo.So.Do. bakery in Greater Manchester.
Silver lining: How Irena Ruseva took a lockdown as an opportunity to launch her microbakery Flour and Soul.
Sourdough re-starter: A pandemic pause caused Allie Smith to re-assess her thriving Dallas-Fort Worth bakery business to re-connect with her passion for sourdough.
You're on mute: Veg Patch Kitchen owner Kath Corfield looks at how she, Liz Wilson and Campaign ambassadors Danielle Ellis and Jack Sturgess have moved their Real Bread classes online.
We also launch our search for our next batch of Campaign ambassadors, you can see a selection of #WeAreRealBread photos from Real Bread Week, and the back cover poster is back!
Get yours
True Loaf is posted to Real Bread Campaign supporters in the UK, while all of our supporters worldwide can login to download it – and the entire back catalogue of issues - at any time.
Not a Campaign supporter?
Read how you can help our charity continue this work, and what you can get in return.
Our magazine, your story?
We want to help YOU be heard! Our open invitation to our supporters - and other people involved in the rise of Real Bread from seed to sandwich - around the world: We want to help you to tell your stories, share your knowledge and air your views through True Loaf, our website and social media accounts.
Support our charity
Your donation will help support the spread of baking skills and access to real bread.