London's good food businesses respond to Coronavirus
With London in lockdown, while we try to halt the spread of COVID-19, London's food enterprises and organisations have been rapidly responding to the challenge to our food supply. Here we share a few of the initial responses: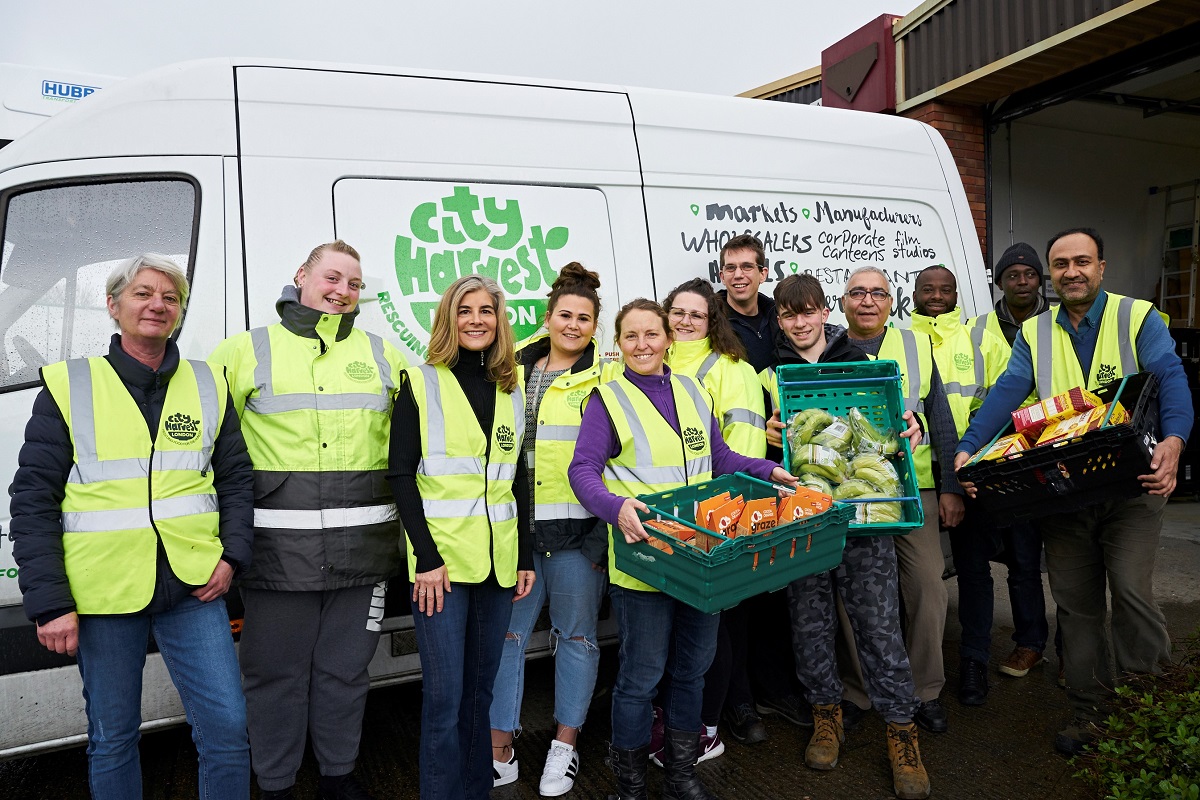 City Harvest: on the frontline of food redistribution
From ensuring the most vulnerable are fed to maintaining local supply, we are seeing some amazing and rapid responses from our local food heroes.
London Food Link is also looking at how best we can signpost and share information, so if you are a food enterprise or organisation tell us more in our short survey.
Supporting local supply chains
These exceptional circumstances have shown how important 'resilient' food systems are, for the producers and consumers. In the last few weeks we have seen :
Huge increase in demand for Box schemes, including Sutton Community Farm, Organiclea and Growing Communities. All are now operating waiting lists and feeding thousands of families. Check out your local Better Food Trader.
The London Food Board and partners rally round to ensure London's markets can stay open as critical food infrastructure through writing to The Mayor of London and sharing good practice, including

Growing Communities Farmer's Market operating strict social distancing guidelines
London Farmers Markets continue to operate and looking for volunteers to help with stewarding
Forming a markets group to share info and challenges – email us for more info.
Following the initial closure of Ridley Road Market, Bags of Taste in Hackney have set up a Twitter account @RidleyUpdates to show people it is open and have written to the Mayor of Hackney.
Adapting business models for delivery
Small organisations have been showing how quickly they can adpat, with many catering and other food enterprises adapting their model for delivery, such as
Elysia Catering who are now offering home grocery delivery from sourdough bread, to our homemade gnocchi or delicious pasture fed meat, via myshopify.
Seven Cherries offering cooked meals delivered to your home and are donating a meal to someone you know in need for each one you order #Yumplusone
Pale Green Dot who are now doing a Veg Box Delivery
New Covent Garden Market also have many traders who are now offering home delivery.
Other responses have included encouraging people to buy vouchers later in the year – such as Wild by Tart and Barge East.
Those looking for support with adapting their models can check out Open Food Network, Big Barn and other food networks, providing support.
Do you have a new business model to share or want mores guidance or support? Email or complete our short survey.
Feeding the vulnerable
One of the most impressive mobilization has been around feeding those most in need; from the medically vulnerable and older people, through to those at risk of food poverty, we have seen a rapid response, with City Harvest and other food surplus redistributors working together to create local hubs.
Other community responses have included:
Made in Hackney have converted their teaching kitchens into production kitchens, sustainable meals for free home delivery to their vulnerable members of the community. They have also made this helpful guidance video 'Want to set up a COVID-19 Feeding Programme?' of things to consider in terms of setting up a meals delivery service
The Hornbeam Café in Walthamstow have adapted as a food distribution hub
StreetCube have been declared an emergency food solution in SW London, and they are now driving for Local Authority permission to set up community kitchens in public spaces.
You can also find a list of List of London Mutual Aid Groups.
London Food Link, and Sustain nationally, will be continuing to collect, share, signpost and support those wanting to support their communities and bring good food to local communities. Sign up for our news or join us to stay up to date.
Support our work
Your donation will help support community food initiatives and enterprises to thrive as part of a more sustainable food system.