NEWS
OXO Tower Brasserie celebrates Earth Day with a Root to Fruit menu
Launching on Earth Day, eco-chef extraordinaire Tom Hunt and Keir Barry, Head Chef at Oxo Tower Brasserie have teamed up to create brand new dishes inspired by the concept of Root to Fruit eating.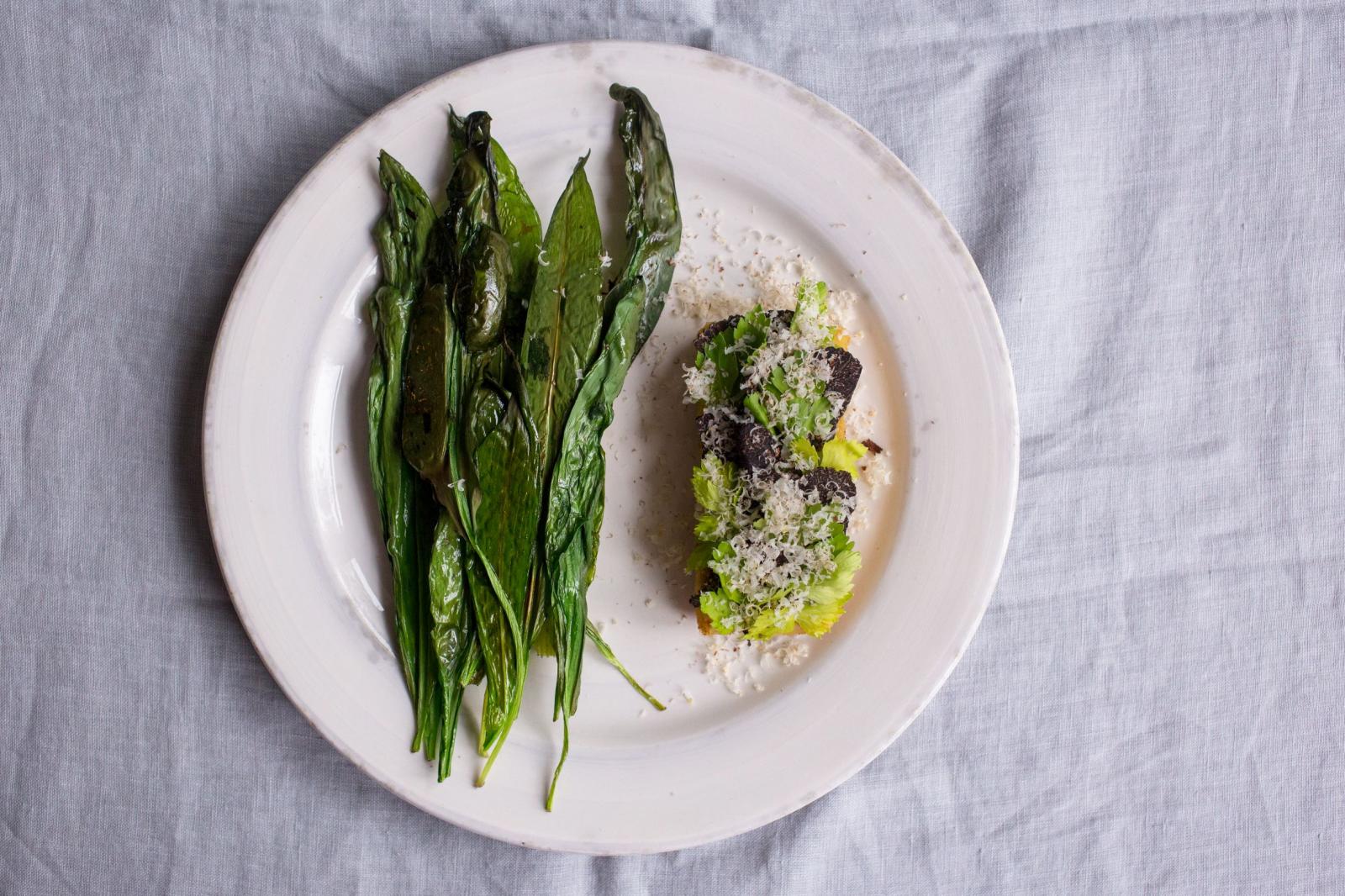 Guests can enjoy the special menu from 22-29 April, in celebration of Earth Day which takes place on 22 April and aim to inspire action on the environment. The Root to Fruit dishes on offer follow the philosophy of minimal waste and maximum nutrition, and the will be made from 100% whole foods, including the nutritious roots, skins and leaves of vegetables and meat served from nose to tail.
The menu is seasonal and made from produce carefully selected from local organic farms. While the spices and imported commodities are Fairtrade and picked from conservation projects and co-ops.
Ylva Johannesson, Head of Membership for the Sustainable Restaurant Association, said 'When a founder member of the Sustainable Restaurant Association like OXO Tower Brasserie collaborates with eco-chef and founder of two-time Sustainable Restaurant of the Year, Tom Hunt, you know every mouthful of your meal will look good, taste good and do good too. For anyone who gives a fork about their food this is a great chance to use the power of their appetite wisely."
The menu featuring produce such as ramsons, cod cheeks, lobster shell sauce and caramelised salsify, shows how often wasted and undervalued seasonal produce can be used to create an appealing and ethical menu. Head over to the OXO website to find out how to book and check out the 'cook' section of our website for some of Tom's unique dishes you can make at home.
---