Better buns means bigger profits
A study has found that diners in the UK are prepared to spend up to £1.25 extra for burger if it is sold in a 'high quality' bun.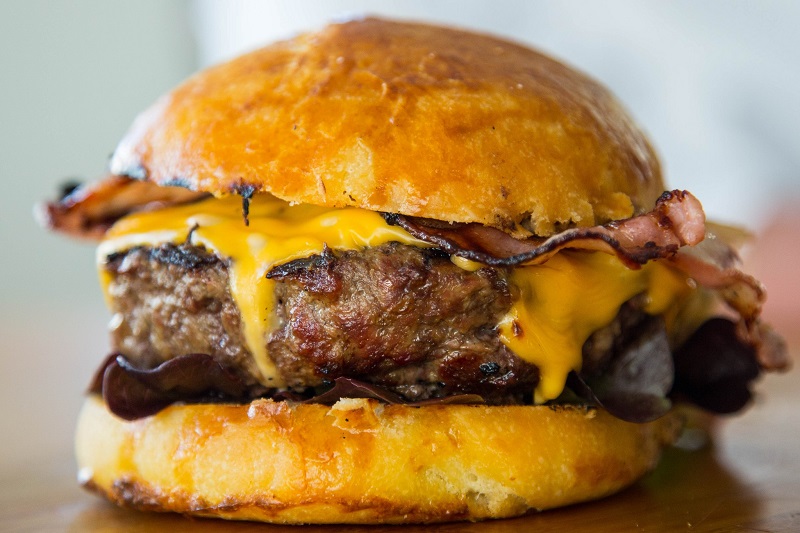 Sourdough brioche burger by Niki Georgiev CC BY 2.0
The findings of the study sent as a media release in March 2018 by a wholesale baked goods company include:
On average, 69% of a burger is the bun
83% pubs and restaurateurs believe it is important to invest in 'gourmet' buns
84% of people believe a 'high quality bun' is a key characteristic of 'gourmet' burgersPeople are willing to pay up to £1.25 if a burger is served in a 'gourmet' bun
The findings should be good news for Real Bread bakeries that employ genuine artisan bakers to craft truly high quality buns, and the eateries that serve their burgers in them.
The Real Bread Campaign encourages restaurateurs, street foodists and everyone else serving baked goods to name the bakery that made them – particularly if using words such as 'gourmet', 'high quality' or 'artisan' in their marketing.
Honest Crust Act
The Real Bread Campaign asked Lantmännen Unibake, the company that ran the study, to advise the criteria for the definition of 'high quality' and 'gourmet' buns it used. The company was unable to give a clear one , and also refused to advise whether or not it uses artificial additives or processing aids in the burger buns it sells.
In order to support the right of shoppers to be able to make fully-informed choices about the food they buy, the Real Bread Campaign urges the UK government to introduce an Honest Crust Act. Its measures would include the requirement for all loaf and bun makers and retailers to display a full list of ingredients (and any additives) used. It would also include legal definitions of words commonly used in bakery marketing.
Between late 2017 and early 2018, more than 1500 people wrote to Michael Gove at Defra in support of this but, to date, no one has received a reply.
People wanting to stay informed of, and support this and the rest of the Real Bread Campaign's work are encouraged to join today.
Notes
When asked for the definition of a 'high quality bun' used for the study, Lantmännen Unibake stated that 'high quality was not defined in all stages' of the survey, but could mean 'including free range egg, butter, sourdough, brioche, or other inclusions / flavours.'
Photo: Sourdough brioche burger by Niki Georgiev CC BY 2.0
Support our charity
Your donation will help support the spread of baking skills and access to real bread.