Childhood Obesity Plan undermined by failure of Government leadership, says Sustain
As the Parliamentary Health and Social Care Select Committee opens its first oral enquiry on Childhood Obesity today, Sustain and Children's Food Campaign have called for renewed cross-governmental leadership across tax, advertising regulations, education and farming policies.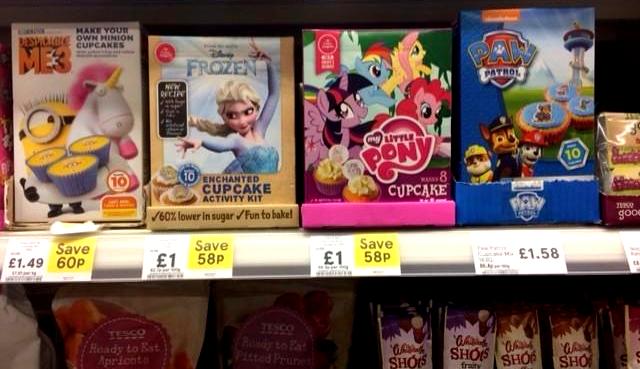 Today, 1 May, the Health Select Committee opens the first oral evidence session in its inqury on government progress against the Childhood Obesity Plan.
Sustain and the Children's Food Campaign's response to the inquiry, whilst recognising and welcoming the introduction of the Soft Drinks Industry Levy in April 2018, and the first CAP regulations on non-broadcast advertising of HFSS products to under-16s in July 2017, believes that action has fallen far short of what is needed, given the scale and urgency of the problem - with one third of 10-11 year olds now obese or overweight, and one in four of 4-5 year olds.
"Leadership on sugar reduction efforts shown by Public Health England and the NHS has not been matched by other Government departments, or from Number 10 itself. There is a considerable lack of joined-up thinking across government," says Sustain's submission. It points to the failure of the Department for Education to introduce a Healthy Ratings Scheme or extend mandatory School Food Standards to the growing number of academies and free schools. The organisation points to the omission of DEFRA to include public health as a key objective in its current consultation on the future of food, farming and environment policy. It also warns of the potential threat to government measures to protect public health, high animal welfare and food standards and to tackle childhood obesity in any new trade deals with the US, which is aggressively challenging similar regulations in other bilateral trade negotiations.
Sustain and the Children's Food Campaign response to the enquiry points to four critical pillars of action:
Extending smart fiscal measures so that 'bad food' is more costly to manufacture, market and purchase than 'good food'.

Closing loopholes in marketing regulations that continue to expose children and young people to unhealthy food promotions and the wider culture associated with these foods.

Expanding action to make all schools in the UK 'healthy food' zones.

Joined-up government responsibility for delivering Chapter 2 of the Obesity Plan, including integrating public health concerns and commitments into food, farming and trade policy.
Ben Reynolds, Sustain's Deputy CEO, responded to the Health Select Committee oral enquiry: "Jamie Oliver and Hugh Fearnley Whittingstall are spot on. Childhood obesity is increasing at an alarming rate in this country for many reasons, so government, industry, health experts and parents all need to come together and come up with solutions.
"There is already some excellent work underway, but efforts are being hamstrung by junk food advertising and the easy availability of cheap, unhealthy food.
"We call on the Government to deliver a plan that tackles childhood obesity from all angles, including banning junk food advertising before 9pm and setting stronger school food standards."

For more information:
---
01/05/2018
Sustain
SHARE
---
Sustain: Sustain: The alliance for better food and farming advocates food and agriculture policies and practices that enhance the health and welfare of people and animals, improve the working and living environment, enrich society and culture and promote equity.