Enjoy a green fingered spring
Calling all Londoners! Spring has finally sprung and it's time to embrace the outdoors with Capital Growth.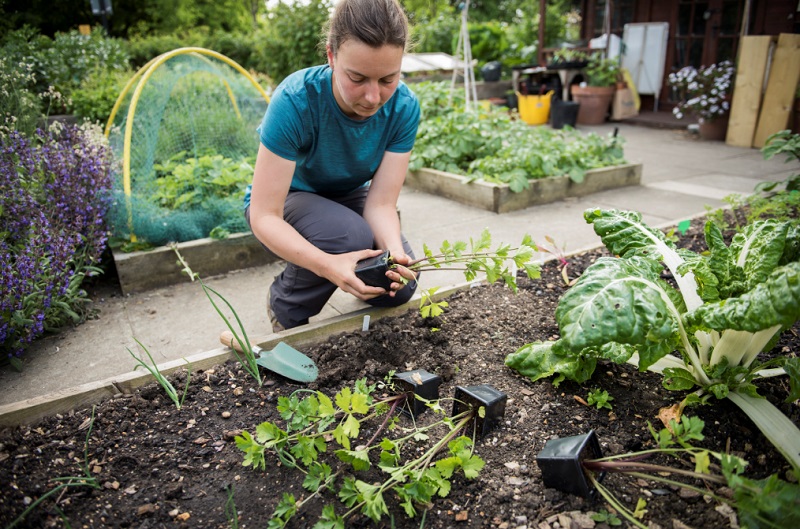 Learn about urban food growing and running community gardens with hands-on sessions in gardens across London.
The spring/summer training sessions continue up until the end of June and are covering four key themes:
Urban food growing: Starting from the basics to get it right
Growing enterprise: Focussing on enterprising ideas and selling produce
Get children growing: Engaging children and young people outdoors
Grow for it! Learn something new or unusual
Whether you'd like to hone your knowledge of wild edibles on a guided foraging walk, find out how to keep pests at bay with companion planting or learn about social and therapeutic horticulture, Capital Growth has a class for you.
Each 2-3 hour class is just £15 for Capital Growth members and London Food Link supporters, and £30 for eveyone else.
A taster of upcoming classes
Foraging walk, talk and taste: hone your skills for a new season
Saturday 28 April: 10.30am - 1.30pm. Edible Landscapes London, N4 1BY
Natural pest management and companion planting
Thursday 3 May: 6.00 – 8.00pm. Sydenham Gardens, SE23 2LW
Understanding soil life, composting and wormeries
Wednesday 9 May: 6.00 – 8.00pm. The Regent's Park, NW1 4NR
Creating and maintaining beautiful communal gardens
Saturday 12 May: 10.30am – 1.30pm. POP Brixton and Brixton Orchard, SW9 8PQ
---