Fan of fromage? Cheese Street returns to NW5!
London Farmers' Markets Cheese Street is returning with reblochon and bringing back the brie for 2018. The four-date season kicks off at Parliament Hill Farmers' Market in Hampstead Heath on Saturday 28 April.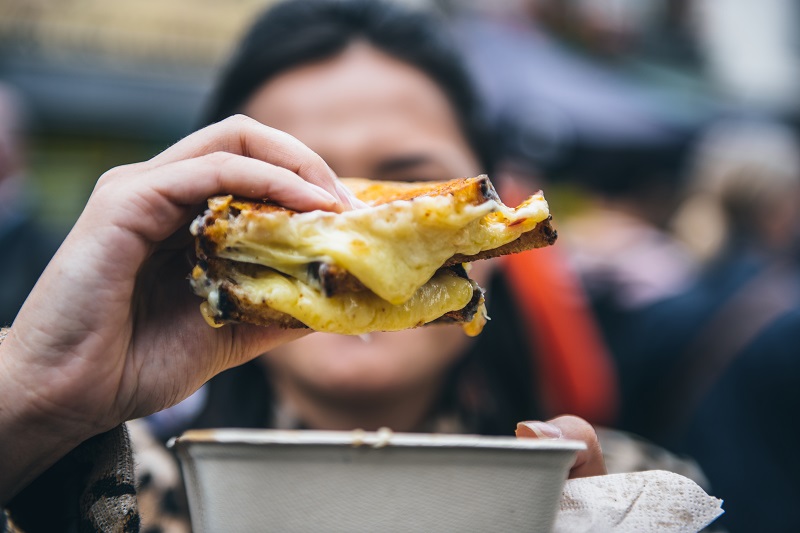 Supporting sustainable cheesemakers from around the UK, Tottenham local boys Wildes Cheese, and Blackwoods from north Kent are joined by the likes of Quickes Cheese from Devon and The Old Cheese Room from Wiltshire for a day of tastings from10am to 3pm.
Cellarman's cheese tours are sold out, so keep your eyes on The 'Eel for news of future helpings of Cheese Street: Blackheath (17 June), Walthamstow (2 September) and Islington (30 September).
London street-food stalwart The Cheese Truck will be melting the best British cheese in its legendary toasties, The Poutinerie will be slinging the French-Canadian classic dish all day long, social enterprise Well Kneaded will be sliding pizza straight from the wood-fired oven and Mac to the Future will be carb loading 'til you can load no more.
But what about my kale?! Don't be cheesed off, all the regular farmers' market traders will be on hand with the freshest, locally-produced fruit, veg and meat.
Insert shameful cheese puns here…or gouda'outta here.
Sorry.
Not sorry.
---