Eat
Around Town: Home Edition
We bring you the first installment of Jellied Eel's Around Town: Home edition, listing some of the amazing good food outlets who grow, cook and brew food and drink for you to enjoy at home. Compiled by Jed Coiley.
As part of our efforts to celebrate the good food businesses tirelessly working to support farmers and bring you healthy, sustainable food in the capital we have pulled together a bumper edition of our fav feature (with Part II to follow soon).
So tuck in and treat yourself to a special night in, while helping good food enterprises in London and beyond.
Eat
East
Old Street
Healthy bold flavours incredible salads and warm bowls, look no further to get your fresh veg kick. And with the ethos to boot - in their words - 'food that tastes good and does good'.
Dalston
Taking vegan burgers to the next level with succulent jackfruit patties, not to be missed for an indulgent treat. Enjoy alongside a tasty Brewdog Beer.
Hackney
Veggie and vegan pizzas made with locally sourced, seasonal ingredients. They prize themselves on lots of fermented and foraged ingredients– so expect bold flavours and a pizza to remember.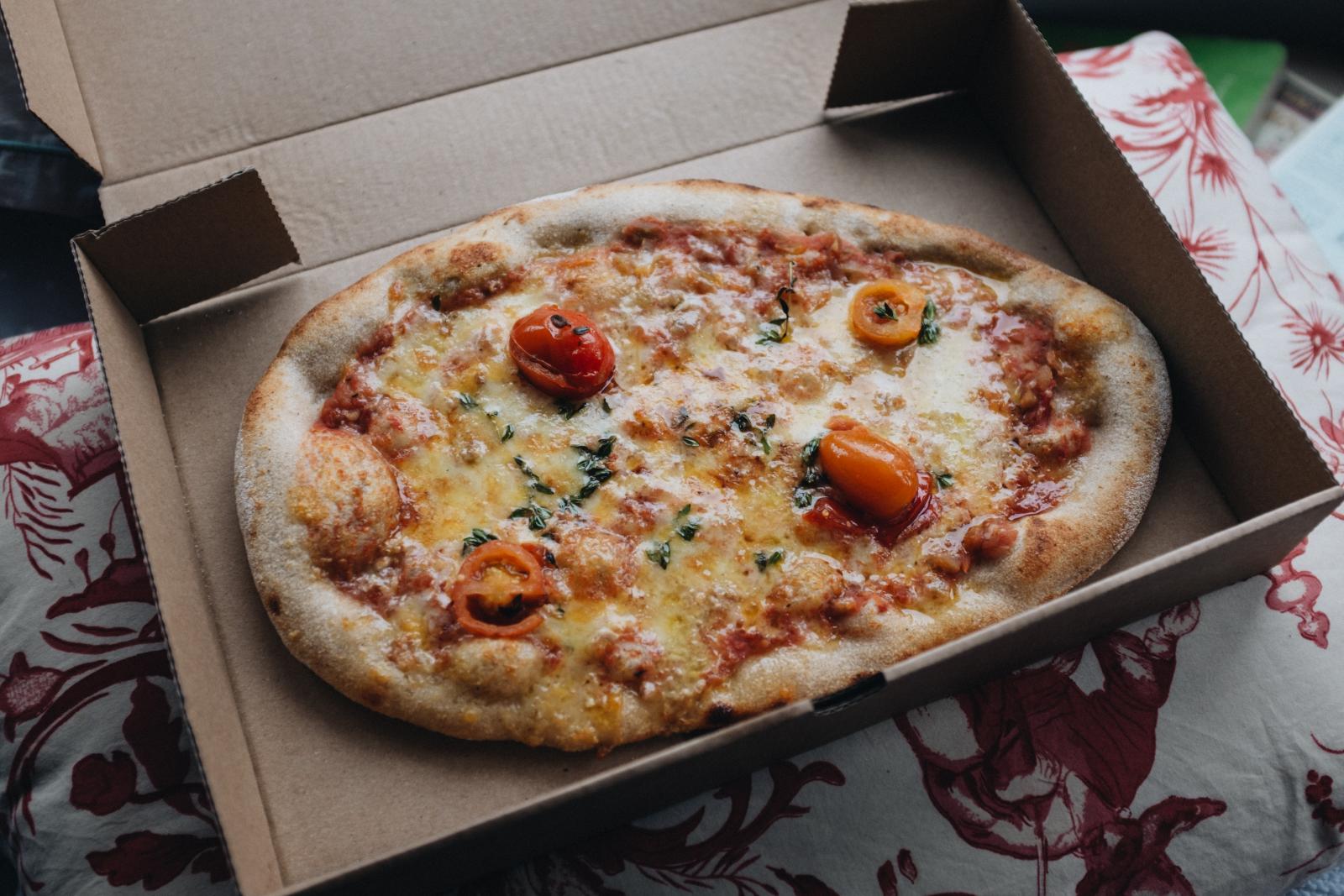 Flat Earth Pizza. Photo: Paul Fuller
West
Fulham
Serving takeaway breakfast, lunch and BBQ - brilliant food made with great ingredients. Featuring summer green salads and morrocan roast veg dishes.
South
Brixton
Huge flavour burgers stripped back to 'simple, done well'. Using high welfare, high quality British meat. Perfect for a lunch in the park.
Bermondsey
Creative and seasonal toppings for varied and intersting tastes. Freewheelin' Pizza is currently parked up outside the Small Beer Co in Bermondsey, pop on down for a takeaway pizza and a refreshing summer pint.
Loughborough Junction
Take away veggie lunches cooked up by Sophie Lawrence using veg and salads freshly harvested from Loughborough Farm. That's our sort of rapid farm to fork eating.
Check out their successful crowdfunder to provide meals for those in need,
Earlsfield
Seasonal, sourdough pizza at its best. This award winning Pizzaria, run by husband and wife team (find out more about Bridget here), has you covered for pizza nights in. Also, they'll send you DIY pizza kits if you have some time and want to get creative.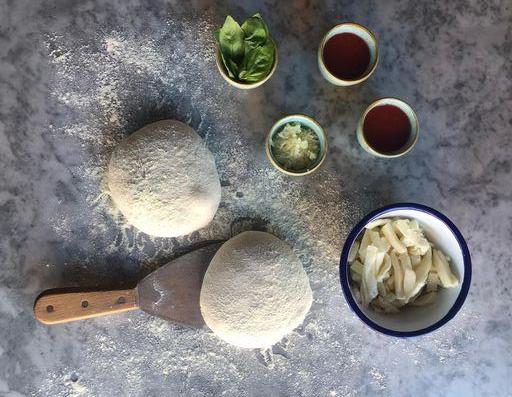 Well Kneaded. Photo: Bridget Callaghan
North
Tottenham Hale
One of our Urban Food and local favourite, this trendy cafe is open over lunch time for takeaway coffee, and from July will be also be serving cake n bread! Treat yourself to a lunch out – in!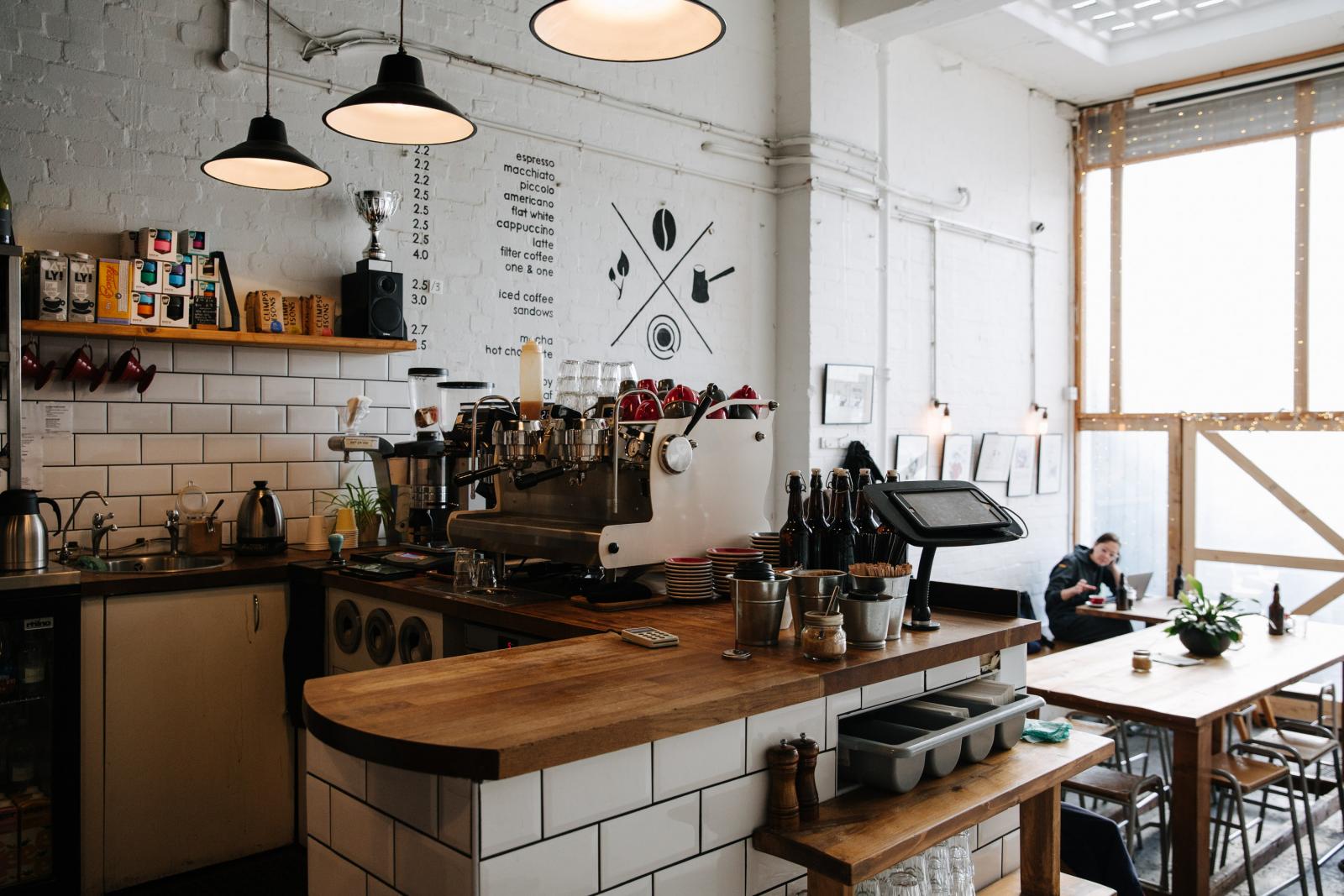 Craving Coffee. Photo: Alex Merz
Delivery across London
We absolutely love this - caterers- turned- delivery service. Treat yourself or a loved one to a celebratory dinner, with wine pairing. From Asian Spiced Beef Brisket to Very full summer tart, all their ingredients are sustainably sourced. They also offer food boxes with ingredients for picnics, barbeques and even a good 'ole fashion fry up. The only problem? Choosing!
Delivery across London
Authentic amazing fresh pasta kits for you to cook up at home. Or they'll send you the best ingredients if you fancy making your own pasta!
Drink
Delivery across London
Delicious fruit concentrates to mix for long cocktails and juices. Made from entirely natural fruit flavours and rice vinegar making sophisticated and interesting drinks.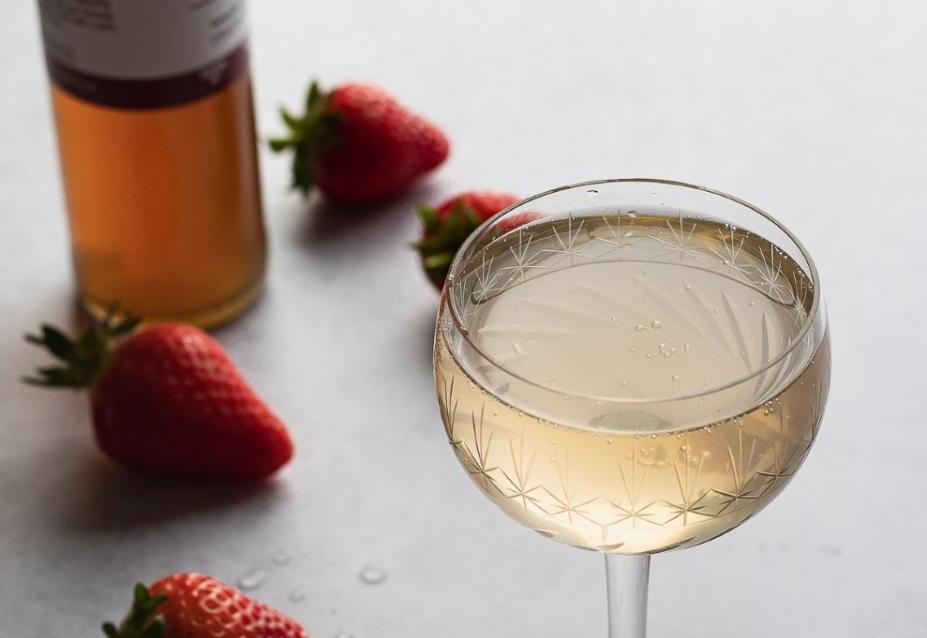 Wolfes Drinks. Photo: Bronwyn
Delivering across London
Quench your first for tasty ales with Clarkshaws Brewery. They use UK sourced ingredients and renewable energy - reducing beer miles so you only need to worry about what your next pint is going to be.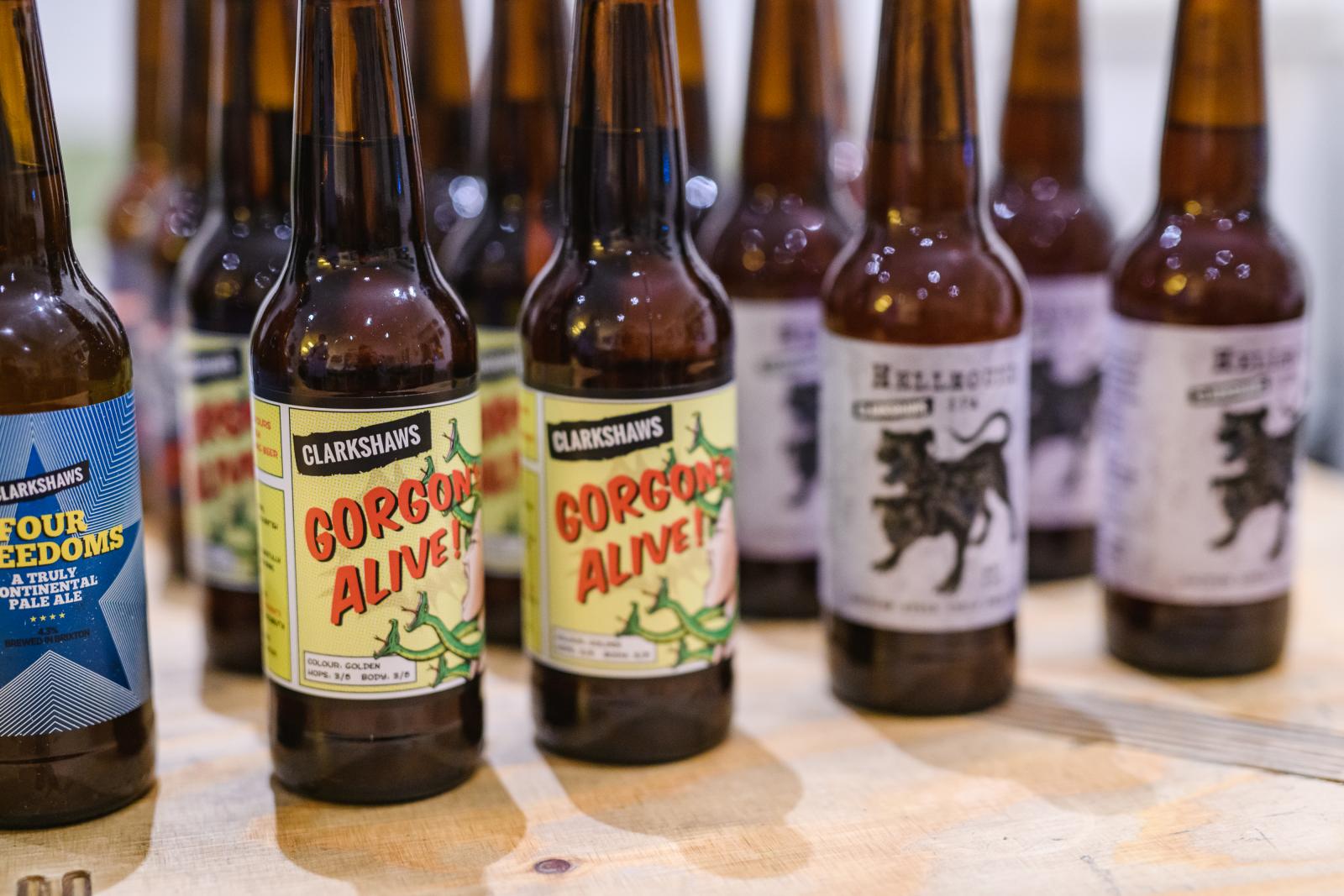 Clarkshaws Brewery. Photo: Lucy Grimshaw
Delivering across London
Beer brewed with surplus bread, reducing the demand for land, water and energy. All their profits are currently going to people in need during the crisis. Crisp, Refreshing, Planet Saving!
Bermondsey
Try their speciality wines from producers across France. Their June selection has everything you need to enjoy the long sunny evenings in style. Also do try out their Bakery Arch in Bermondsey for fresh breads, doughnuts and pastries.
Delivering across London
The first coffee company behind bars, with a mission to help offenders successfully reintegrate into society, they are trained in professional roastery creating specialty coffees which change with the season.
Looking for the best meat and dairy? Our previous Around Town has you covered. And stay tuned for our next Around Town, featuring all the best places to get ingredients and produce.
Check out our Good Food Map for more good food businesses in London.
RELATED ARTICLES
NEWS