Around Town: Home edition part 2
Welcome to Around Town: Home Edition part 2 where we help you fully stock your kitchen with good food, featuring some of London's best bakers, grocers and independent producer putting people above profit.
This article was originally published in July 2020 and has been updated January 2021 to reflect suppliers still operating. This is a challenging time for food businesses so please be aware that opening times may change. We recommend checking out social media accounts and websites for up-to-date info.
This installment covers fresh bread, cupboard staples and specialty ingredients, allowing you to cook with food that isn't only delicious but also great for people and planet.
Grocers and Shops:  
Hackney
Their web shop has you covered for all your gourmet deli delights. Fresh seasonal organic fruit and veg, meat and cheese as well as pastries and cakes, jams, and chutneys!
Hackney
A social enterprise within Hackney City Farm with small village shop vibes! Plastic free and with 100% organic fresh and dried produce. Including fruit, nuts, grains, pulses, dairy and cosmetics. With a new second door and one way system for social distancing.
Richmond
Collect fresh farm produce along with wine and beers from their cellars. Their delivery service offers locals their premium meat and fruit and veggies from their family farm in Devon.
Brixton
Click and collect service for their ethical, sustainable and package free dry good, as well as ecofriendly cleaning products! By getting the dried products in bulk and measuring out to order, the Naked Larder reduce the impact, packaging and waste involved in grocery shopping.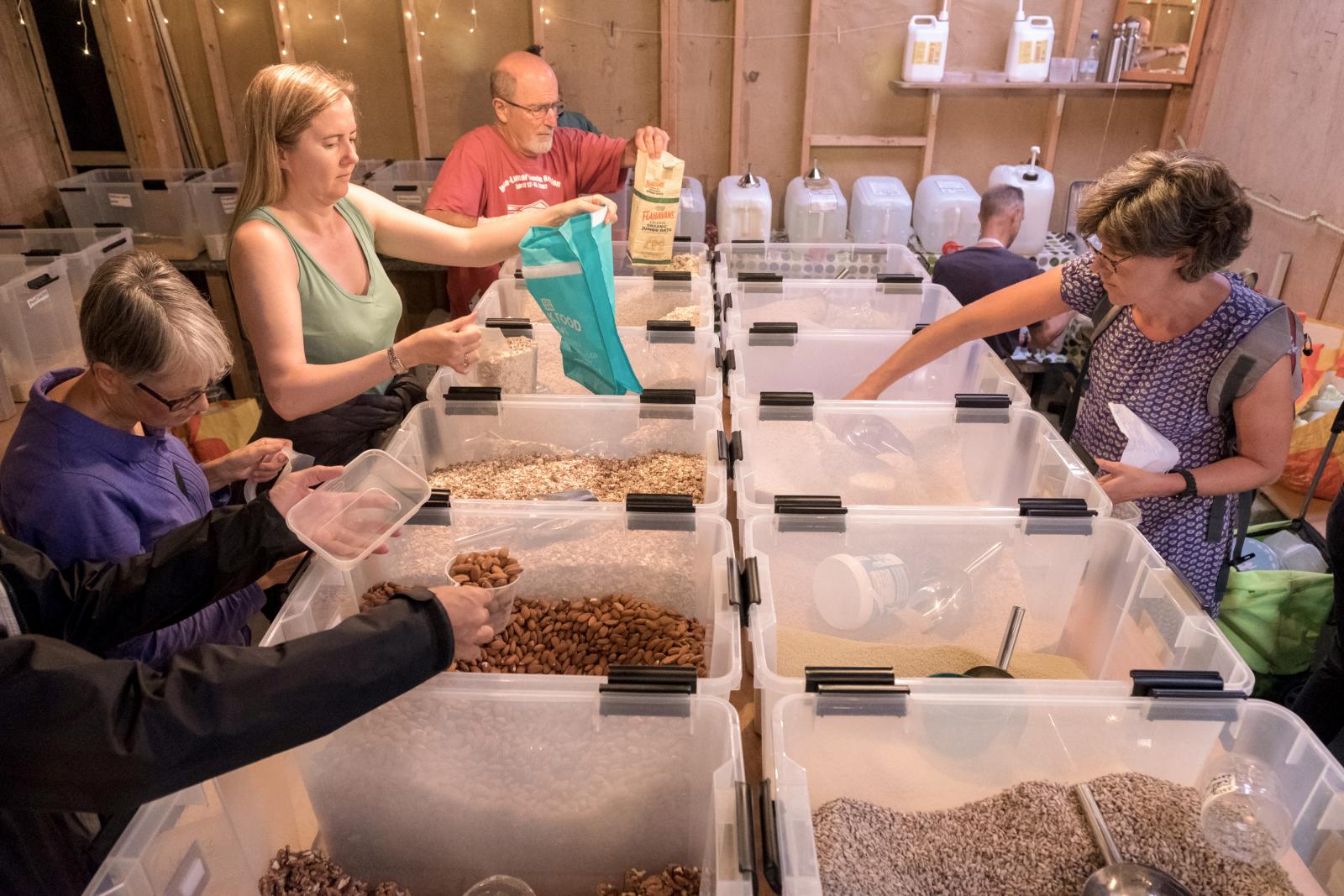 Naked Larder Refilling. Photo: Phili Denning
Delivering across London
Made in Greenwich brings together all the local creators from food and drink, to cosmetics and toys, giving them a platform to sell their wonderful goods. Check out their collaboration with the Royal Arsenal Farmers' Market where they have put together Market Bundles featuring selections of amazing products from the market for lots of different occasions.
Lee Green
With a zero waste ethos SWOP rejects single-use packaging and allows you to shop with much lower impact. Selling food, groceries and household products which all strive to be organic, Fairtrade, local and ethical.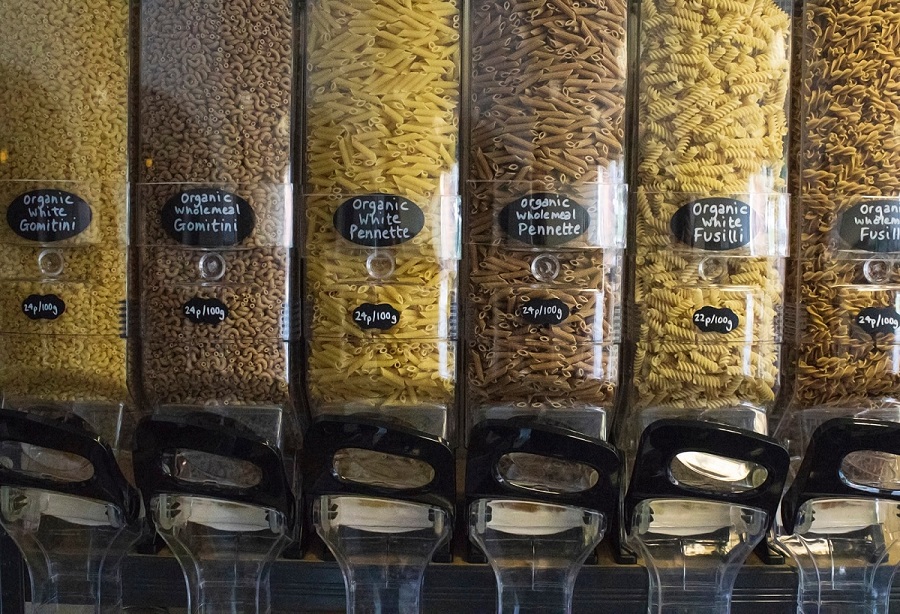 Shop Without Packaging. Photo Harriet Hemsley
Charlton Village
A local shop with artisan producers including; Kentish fruit and veg, organic groceries, cruelty-free products and low packaging. They have also been doing local deliveries during lockdown so everyone around can get hold of the good food.
Haringey
A not-for-profit veg box scheme working with small farms in and around London to bring Haringey residents a weekly delivery of organic fruit and veg. There are 11 drop point locations across the borough from Highgate to Tottenham for nutritious food with minimal mileage!
At Planet Organic Chiswick, Balham, Ealing and Spitalfields stores
Bring your own containers to refill cereals, grains, pulses, nuts, seeds, chocolate and even cleaning products– save money, reduce food waste and avoid unnecessary single-use packaging.
Bakeries:
Hackney
An East London artisan bakery, café and mill passionate about organic, traditional baking using locally-sourced ingredients. Open for takeaway of homemade cakes, their own small batch roasted coffees, daily-baked breads and lovely lunches.
Brentford. Preorder and collection each Friday
Selling a wide range of breads, buns, rolls, and cakes from their micro bakery as well as eggs, honey and veggies from their amazing kitchen garden featuring 20 hens and two honeybee colonies!
Walthamstow, delivery to E17 and E10
A small organic sourdough bakery in the heart of Walthamstow, selling cakes and pastries all made on site and delivered by bike across the neighbourhood, also open for takeaway coffees!
Fulham - delivery within SW6 
Fresh baked, hand crafted real breads, sourdoughs, crackers, biscuits and granola. Delivered to your door!  They have the view that 'good bread is the most fundamentally satisfying of all foods' and we agree.
Find them across London at various farmer markets
The go to for organic, handmade breads and pastries. Rustic loafs full of character with amazing texture and flavour. They are now also selling their own milled organic flour and bread baking kits including sour dough starters. Perfect if you want to make your own at home!
Delivery Across London
Starting out in Hampstead, the popular bakery now has 50 locations spread across London and beyond. Popular because of their incredible selection of breads, cakes and pastries. A fantastic place to treat yourself to some indulgent baked goods!
Leytonstone + Forest Gate
Another top East London bakery, but this one inspired by South African recipes, traditional baking and the love of community. Open for bread, coffee, cakes and groceries.
Specialty Ingredients:
Bermondsey 
Sustainably produced raw, single-source, English honey, which results in exceptional flavours. Buying authentic English honey supports the small producers as well as the essential honeybee population – who we rely on to pollinate all our food!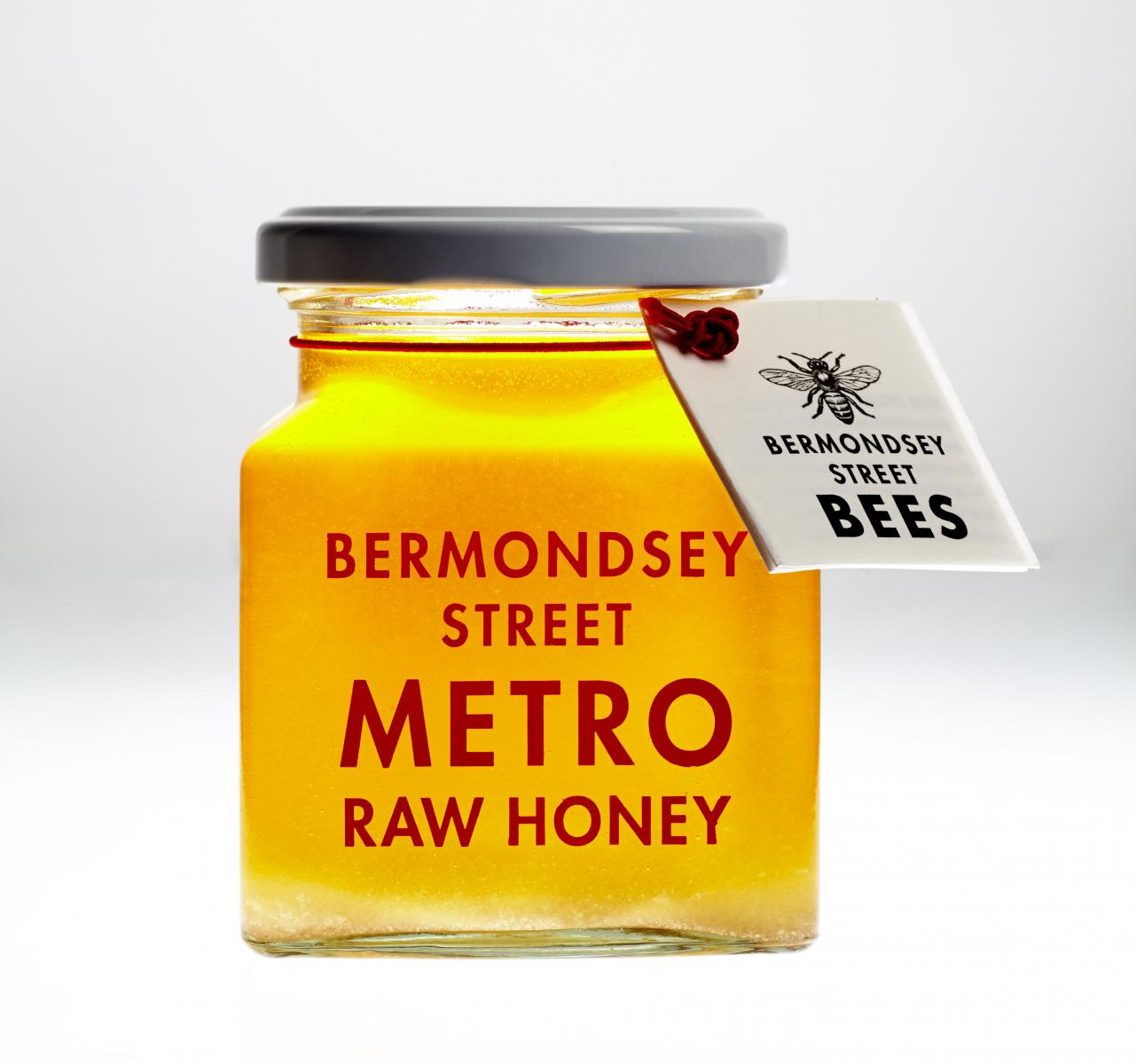 Bermondsey Street Bees. Photo: Sarah Wyndham Lewis
Borough Market
Using only artisan independent farmers their extra virgin olive oil is not to be missed. Check out their online shop for the best Greek ingredients brought into London.
Contact Halima via email at hellogoodmoodfood@mail.com
Amazing sugar free chili chutneys including lemon and lime, herby, and mild to extra spicy! Good-mood-food on a mission to eliminate negativity around mental health through peer support groups.
Delivered across London
Living herbs delivered to your door, Silly Green's micro herbs are small but punchy, ready to open, grow, and then snip directly into your dishes. A fun addition to any meal allowing you to experience the freshest food right from your windowsill!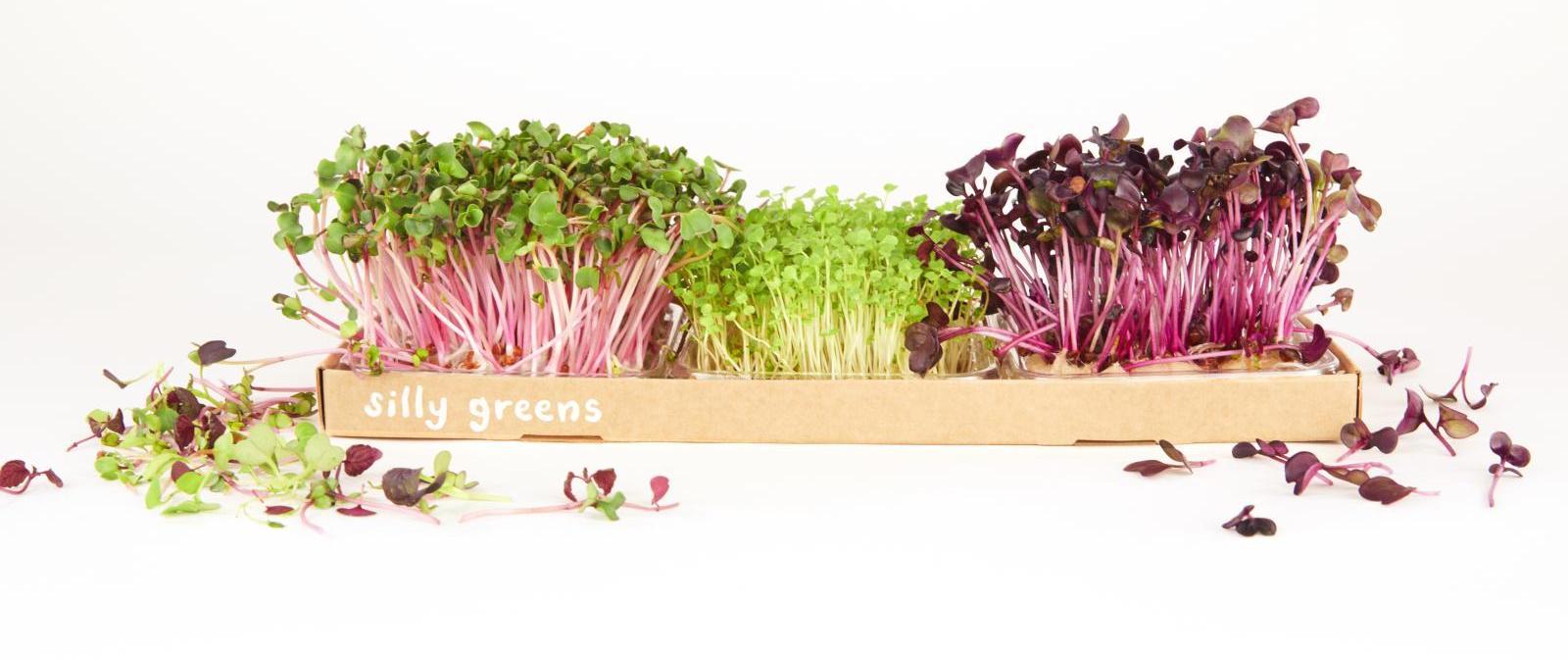 Silly Greens. Photo: Kate Anglestein
Across London
If pickled goods tickle your fancy you have come to the right place. Their natural fermentation gives their pickled fresh veg a distinctive zing. Taste the pickles from around the world including Korean kimchi and a Persian torshi.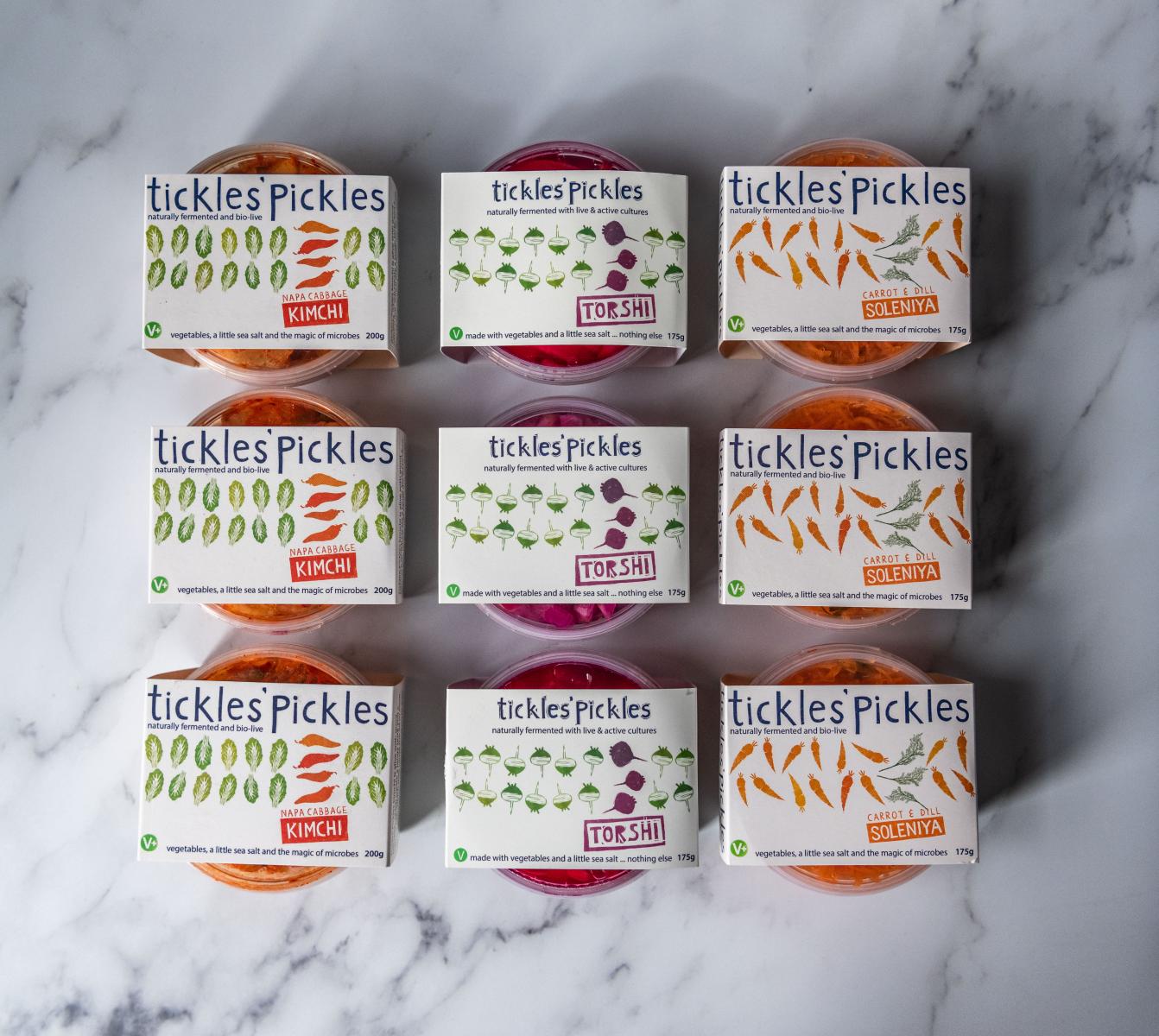 Tickles Pickles. Photo: Nic Crilly-Hargrave
Delivering across London
Bean to bar plant-based chocolate made with planet friendly ingredients and packaging. From original 'mylk' to chocolate orange and salted caramel. Every purchase supports mental health workshops – so their bars are good for brains too!
Bethnal Green, Marylebone + online shop
A specialty coffee shop that trains, employs and supports people affected by homelessness and you can order their delicious coffee beans to your door! Open for takeaway coffees too and with a pay it forward option – so someone who needs it can receive a coffee for free.
Order online
For drinks don't miss Toast Ale, the planet-saving craft beer which is brewed which is brewed with surplus fresh bread from nearby bakeries with all profit going to charities fixing the food system. We recommend the chocolate stout
Also Check Out:
This group of radical retailers currently include some top-quality fruit and veg schemes. Being a Better Food Trader means they ensure their supply chains are fair and ethical, so you know you're getting the best of the veg!
Virtual Classes - new classes for 2021
Feel like your cooking skills need refining? The Cookery School at Little Portland Street has your back with their interactive classes you can participate in from your own kitchen. From crème brulées to Filo pastry, this is a great chance to push your culinary skills!
Across London
Still open, every week, rain or shine and providing essentials and delicious, seasonal produce from friendly stallholders. They advise customers to wear a face covering and shop alone if possible.
Don't feel like cooking? Check out our Around Town: Home edition part 1 where we brought together all the best restaurants delivering.
RELATED ARTICLES
NEWS