12 gifts of Christmas foodie shopping guide
Jed Coiley takes the stress out of Christmas shopping with a our Jellied Eel curated guide to the best of London food.
As we head into the festive season after a strange year, we all deserve to treat ourselves and our loved ones. We also know many of you will be looking to avoid excess and waste, while supporting the small businesses that have kept our neighbourhoods thriving during 2020. 
Here the Team at the 'Eel have put together a guide to give you the flavour of some of the amazing growers, makers, cooks, chefs, and Urban Food Heroes who strive to make the world a better place. Whether you are looking for inspirational reading, chocolate with a conscience or artisan cheese boxes here are 12 great ideas for sustainable, ethical, and waste-free foods, drinks and foodie gifts.  
1. Something sweet?
For those looking to satisfy a sweet tooth, look no further than Bermondsey Street Bees. Their raw, single-source English honeys take your mouth back to summertime flowers, all while supporting the bees who keep our food pollinated. For those local to Belgravia pop into Bee Collective who help process honey from some of London's urban beekeepers.  
2. Or Chocolate-y..
Snap into some vegan chocolate with Well Bean Co. Each bar sold, from their original 'mylk' to salted caramel peanut, supports mental health charities so they are a fab gift to give. For the truffle lovers try out East London's Niko B. Organic Chocolates for handmade exotic truffles, enrobed in caramelised nuts, candied fruits, and fresh nougats.  Find them at Growing Communities Farmers Market.
3. Foodie Hampers
The Christmas hamper is a timeless classic. You can support a whole host of local business in one go with The Dinner Ladies Putney Luxury Hamper, championing independent businesses to create a beautiful Christmassy conglomeration where every product is made with love. We also love Natoora's luxury options on offer. Or perhaps build your own at Woolwich Arsenal market or your local London Farmers Market, topped up with organic Christmas goodies from Organico's Christmas range!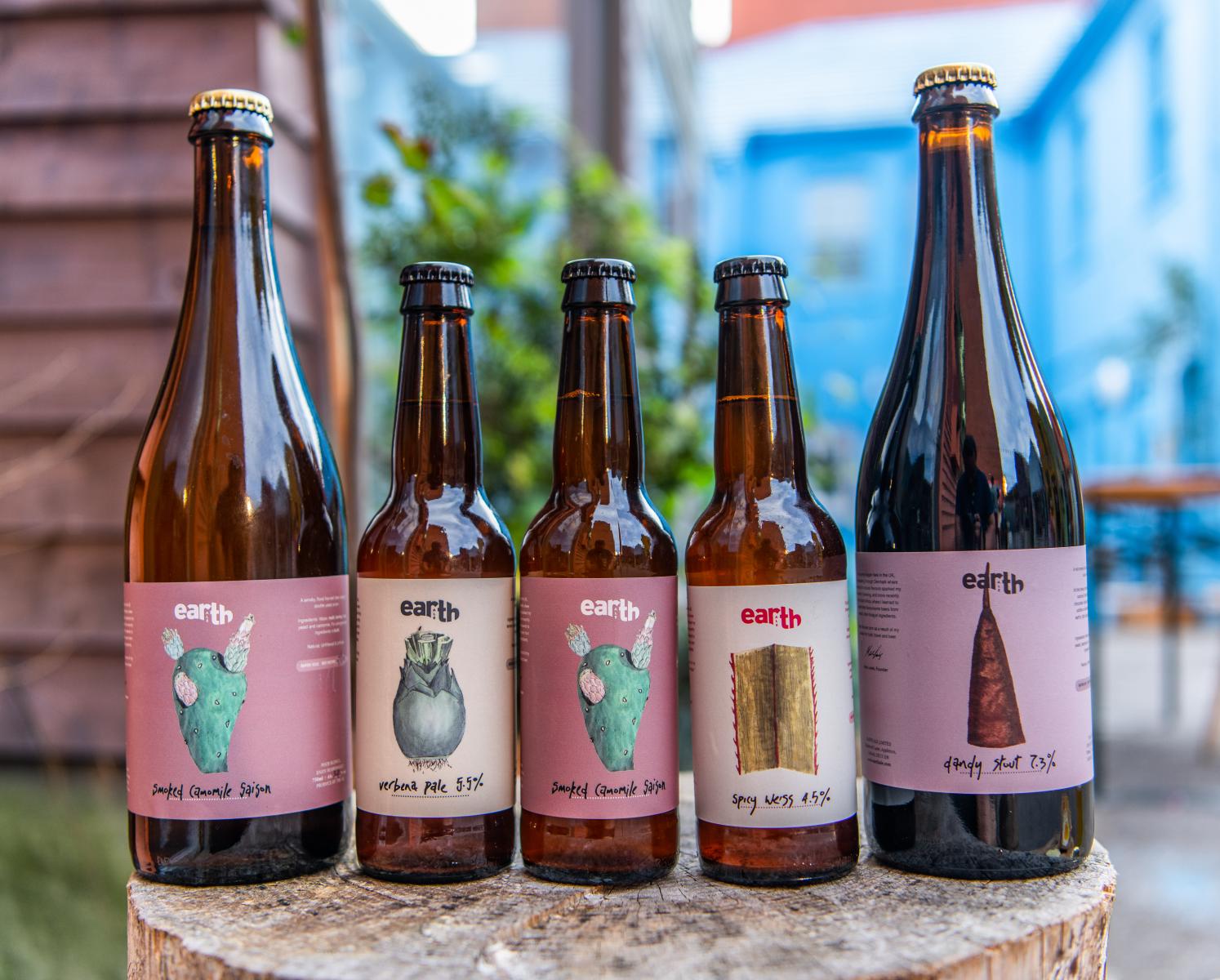 Earth Ale. Photo: Nic Crilly
4. Beer... but not as you know it
For the beer lover, whet their whistle with a Toast Ale gift box, making use of surplus bread to brew tasty beers, reducing the demand for land, water, and energy. As a bonus all their profits also go to good causes. And for the Craft beer lover? Earth Ale have some Christmas boxes for sale online and their taproom is based on the vintage double decker bus, inside Blue House Yard, open every day except Mondays 11am til late. 
5. For the book lover
When it comes to good food reading, we recommend Claire Ratinon's 'How to Grow Your Dinner Without Leaving Your House' in which Claire uses her wealth of urban growing expertise to teach you everything you need to know about growing edible plants in pots.  Also, on the reading list, our regular 'Eel contributor Tom Hunt's 'Eating for Pleasure, People & Planet' is a cookbook build around the ethos that as well as being delicious and healthy, what we cook should and can support a biodiverse food system.  Or check out Chelsea Green Publishing; their picks are: Material – Making and the Art of Transformation, Towpath – Recipes and Stories, and Small Farm Future.
6. Coffee-time
Wake up and smell the Christmas coffee. Union coffee focus on good roasts and ethical sourcing, give a coffee subscription gift to make someone's morning over and over again. Or check out E17's very own Perky Blenders' Forest Blend in a coffee and chocolate selection box.
7. Get Seedy
And for the Christmas gift for the gardener in your life, check out Vital Seeds beautiful calendars, seedy gift packs or one of their online seed saving course. 
8. Calling all Bread-heads
What list would be complete without something for the bread enthusiasts – head over to our sister Real Bread network for some great Real Bread books and more.
9. Ferments
For some probiotic deliciousness: We Ferment sources naturally fermented foods from small-batch artisans and delivers straight to your doorstep. Alive and unpasteurised their kimchis, sauerkraut and hot sauces bring with them probiotic benefits and an explosion of flavour. Or try out PAMA's organic Kraut shots, made from expertly crafted sauerkraut juice, a blast of bacterial goodness. Also check out Wolfe's drinks for some exciting additions to the home bar with concentrated fruit and vinegar syrups.
10. A spiced centre piece
Luminary Bakery's Spiced Apple Christmas Cake (pictured above) will hit the spot for a spectacular centrepiece for someone special. They also have postal traybakes and believe us they taste as good as they look. Plus this social enterprise supports some of London's disadvantaged women with a safe space to train and build towards a positive future.
11. Cheese
No-one turns their nose up at Christmas cheese. We recommend urban cheese maker's Wildes Cheese. Tottenham based handmade artisan cheese makers they have plenty of gift options from boxes through the celebration cheese cakes.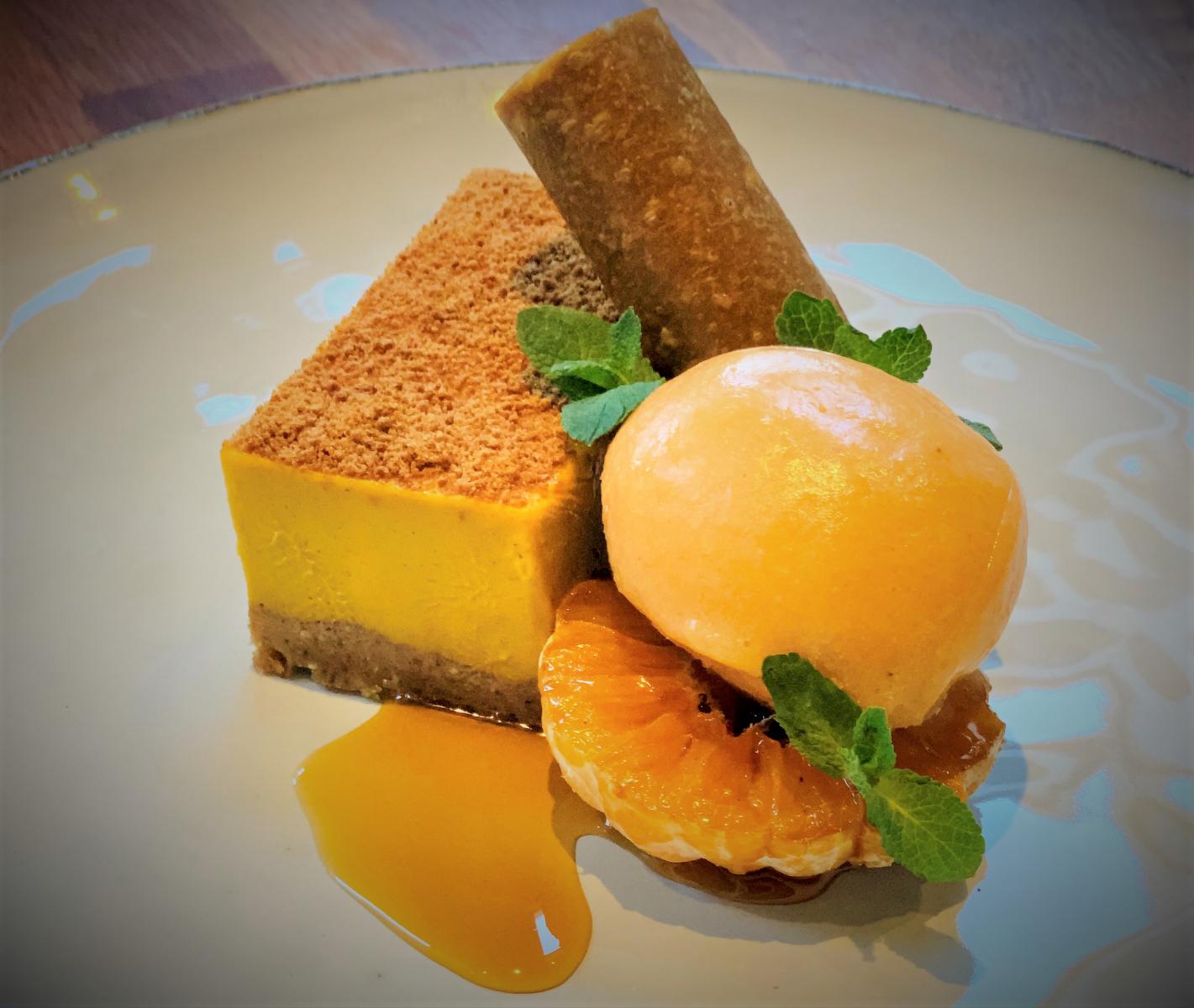 Made in Hackney Vegan Bakeing Masterclass. Photo: @beesbakery
12. The gift that gives back
And finally… why not gift a cookery class – whether virtual or otherwise, give your loved ones skills which last a lifetime. We love Made in Hackney, for their plant-based classes, plus the proceeds fund their community meal service, cooking 1,200 meals a week for households who need support. Really hone your cooking skills with the Cookery School at Great Portland Street's amazing variety of courses or get a taste of the good life with Sara over at Hen Corner.
All these books, A Toast Ale gift and two hampers, the cake, Honey and Made in Hackney and Cook and Speak vouchers and more are avaiable in our Festive Giveway worth £350 - check out how to win here.
And while you are there...
After all this shopping, why not treat yourself and get in the Christmas mood. Check out these classes over the next few weeks including some great discounts for LFL supporters:
---
Next up – where to do your Christmas food shopping? Our guide is on its way - but in the meantime check out these sustainable shopping guides – Around Towns: Meat and Diary, Plastic Free London, and Home Edition. For your meat and dairy, waste free shopping, and groceries delivered.
RELATED ARTICLES
NEWS