Peter Weeden is Executive Chef at Boundary Restaurant in Shoreditch and was formerly Head Chef at Paternoster Chop House, part of D & D London restaurant group.
Sustainable and seasonal foods form the backbone of Peter's menus. He has worked hard to build relationships with producers around the country hoping to narrow the gap between farmer or fisherman and the plate. Peter buys a wide range of dayboat caught fish primarily sourcing direct from the Helford fleet in Cornwall. His menus offer one of the most diverse fish selections in London - last year serving over 40 species of fin-fish, plus many shellfish as well.
Peter is strongly involved in nurturing sustainability amongst future generations of chefs through work with catering colleges. In addition he contributes directly to projects of conservation organisations including Pisces RFR's direct sourcing scheme, MSC Chain of Custody online pilot and was a member of the Advisory Group of Good Catch.
In 2011 Peter was named an international Seafood Champion. The Seafood Champion awards, announced annually by SeaWeb, recognise individuals and companies for outstanding leadership in promoting environmentally responsible seafood.
Why do you think sustainable seafood is important/what is your philosophy on it, and what got you interested in the first place?
My feeling is that with the fish in the sea under mounting pressure from a growing global population, it makes sense to find out what can be done to make better choices. I think the relationship we have with food is really important, not just the eating part but knowing where our food comes from and how it is produced. I have had a fascination with fish since I was a young boy, at first catching them… but now more cooking and eating them.
What have you done to advance seafood sustainability – what successes or challenges have you had?
In particular how do you understand about the sustainability of seafood you serve?
I try to ask as many questions as possible, from the supplier, the fisherman & colleagues. I check online too for information.
How do you source sustainably?
We try to have a integrated approach to sourcing, we want the best possible quality fish with a low environmental impact so choose to buy as direct as possible. We mostly source directly from the fishermen, plus from a couple of trusted suppliers with a short supply chain who can tell us about how and where our fish is caught so we can make an informed choice about each of the species we use.
The fish we choose to serve are determined by our philosophy of working with producers to improve sustainability; engaging to create solutions in the supply chain not simply avoiding the seafood options with sustainability challenges. We strongly promote and support sustainable seafood species and best-practice fishermen, while always looking at how we can use our purchasing influence to improve the rest. We also try to have a real range of seafood on the menu to celebrate the diversity of fish and engage with customers to explain what we do and why. Over the last year we've served more than 40 different species of British fin-fish!
How do you state your policy?
Our policy of buying sustainably caught fish is stated on the menu, and we include where the fish in each dish comes from. We share this with all our customers in the restaurant, (and via our website), also we pass it on to our suppliers and the catering colleges we deal with, in order to raise the issue of sustainability with producers and the establishments that are cultivating our next generation of chefs.
How do you communicate clearly with customers and your whole team?
We brief on the issue of sustainability and our daily fish options every day as part of the menu and team briefings. We send staff to visit the fishermen and women we source from so they get a real connection to the food we use. We also encourage our front-of-house staff to talk about the provenance of the fish we use with the hope that it engages the customers in the sustainability journey.
How do you influence wider progress and encourage others to join your seafood sustainability journey?
Through Good Catch I have been involved with sustainable seafood workshops and have used the restaurant to host these, with attendees ranging from young fish and chip shop owners to leading British restaurants. Also I spend time going into catering colleges and at food shows to speak about seafood issues. I 've found sustainable fish demos too are a good way to spread the word too; whether focused on professionals like that I did at Hotelympia (the UK's largest catering trade show) or the Selfridges Project Ocean demos focused at general shoppers.
I encourage other colleagues to buy sustainably, both within the restaurant group I work for, but also appealing to the wider industry to take action – being on the Good Catch Advisory Group is an important part of this. At the restaurant Paternoster Chop House we have signed up to the Sustainable Restaurant Association and London's Sustainable Fish City campaign.
Do you have a favourite seafood?
There are just too many to choose from! It changes with the seasons, so from one week to the next. It might be a fully scaled lustrous red mullet, glistening mackerel grilled on the barbeque, whole roast grey mullet, a gilt head bream eaten raw (with the head making delicious soup), a Falmouth Bay native oyster straight from the shell, creel caught Dublin Bay prawns, South Devon brown crab and Cornish spiders all freshly steamed are pretty hard to beat too. And also cuttlefish with garlic and chilli! As you can see I never get bored; every day is exciting seeing which seafood is fantastic quality.
If fish is fresh it all tastes really good. We use lots of less-known species; whiting, flounder, dab and pouting are all under appreciated but totally superb if the quality is right (carefully caught and wonderfully fresh – ours are often still stiff with rigour mortis).
Is there a most popular seafood item on your menu?
The daily changing "Fish of the Day" dish; for a meat restaurant we do pretty well to sell as much fish as we do meat!!
Any final thoughts?
Serving sustainable seafood is the most logical thing to do, it meets the demands of your business, your customers, staff, producers. Get to know where your fish is from, how it was caught, who caught it and when. Then share this new knowledge…
Share
Get updates
Good Catch: Good Catch provides practical information for chefs, caterers and restaurateurs, making it easier for them to serve more sustainable seafood.
Menu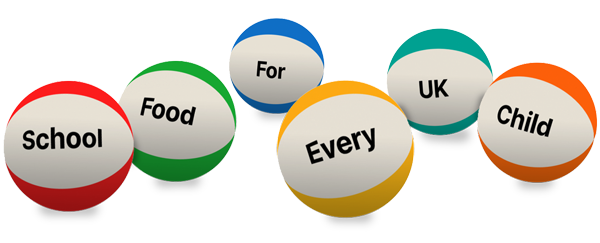 Ask your MP to end the school food postcode lottery now
Support our charity
Donate to enhance the health and welfare of people, animals and the planet.