A loaf by any other name?
The Real Bread Campaign is taking the next step in its call for an Honest Crust Act by asking supporters and friends to sign a letter to the Secretary of State for Environment, Food and Rural Affairs, Michael Gove. Campaign coordinator Chris Young looks at why this protection is needed by Britain's shoppers and small, independent bakeries.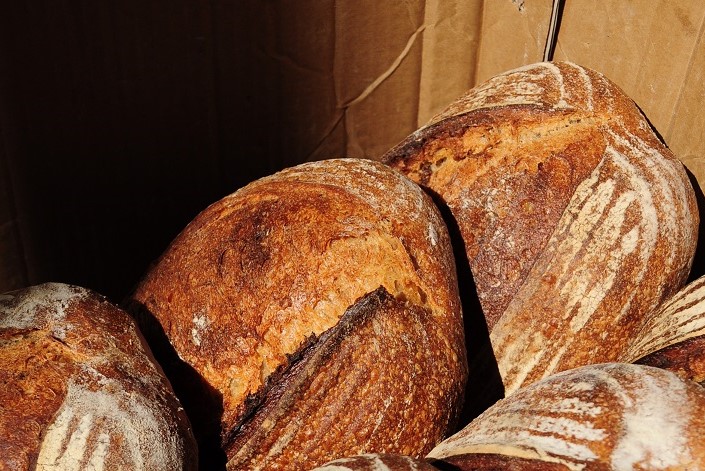 You see a sign that says something like 'wholegrain heritage wheat artisan sourdough farmhouse bread, freshly baked using the finest ingredients.' Bit of a mouthful but sounds good, doesn't it? The trouble is that none of these terms has a legal definition and so there's nothing to protect you from being misled by an industrial loaf fabricator or multiple retailer misusing them.
A loaf could be marketed as such, even if it was in fact made using roller-milled modern wheat flour a long time ago on a production line far, far away overseen by a few technicians, then sent to a supermarket and rebaked by an in-store loaf tanning salon as and when required. As for the farmhouse? Well, maybe the loaf factory was built on the rubble of one.
In May 2016, the Advertising Standards Authority (ASA) rejected a complaint made by the Campaign about an 'artisan bread' packet mix advertisement promising 'the opportunity to enter this lucrative market without the need to invest in specialist staff.' The ASA's reasoning? They said that artisan bread had no definition and that shoppers seeing the word expect merely an 'artisan-style' product, so nobody was being misled. Hmm…
Other legal loopholes that can leave you in the dark are loaf fabricators not needing to disclose on ingredients lists any food additives that are deemed to be 'processing aids', while unwrapped loaves can be sold without an ingredients list at all on the bag or shelf.
Also left vulnerable to such 'hijack marketing' are the small, independent local Real Bread bakers who are skilled artisans, whose bakeries do produce loaves that genuinely meet this description. Do you really think it's right or fair that these hubs for local communities, which help to create more jobs-per-loaf than plant bakeries and help to keep our high streets alive, should be left susceptible to shoppers making unfair like-for-like comparisons?
The regulations the Campaign calls for include:
The requirement for all bakers and retailers to display full lists of ingredients and any artificial additives used for all loaves.
Meaningful, legal definitions for 'fresh', 'artisan', 'craft', 'heritage wheat' and related terms, governing their use in relation to baking.
Sourdough bread being defined in law as additive-free loaves leavened only using a culture of naturally-occurring yeast(s) and bacteria.
The word 'wholegrain' being used only in the naming and marketing of loaves if at least 51% by weight of the dry ingredients are unrefined grains, flour or meal.
Sign and send the letter or one of your own
This online action follows meetings with Defra on these issues in October 2015 and January 2016, and letters to the department and Secretary of State in April and July 2017.
---
SHARE