Proposed ban could help save peatlands for climate, nature, and people
Defra's consultation on the ban of retail sales of peat in horticulture is an important step towards protecting peatlands for the climate, for wildlife, and for local communities. Sustain supports the ban and calls for others to add their voice to the consultation.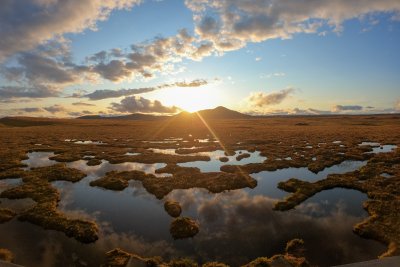 Peat bog. Credit: K B | Unsplash
Peatland is an incredibly precious landscape, habitat and resource. It plays a crucial role in efforts to tackle the climate crisis and to keep us within the global target of no more than 1.5°C of heating. Covering just 3% of the land on Earth, peatlands contain at least a quarter of the world's soil carbon – possibly as much as 44%. The largest land-based carbon store on the planet, peatland soils contain more carbon than all the world's forests put together. This is something we cannot afford to squander.
With 12% of UK land made up of peatlands, you might think this is great news. Not only do they store more carbon than what the whole of the UK emits in a year, they provide 25% of our drinking water, reduce the risk of flooding, and provide vital habitats for rare wildlife.
Sadly, that's not the full picture. Nearly 80% of peatlands in the UK are degraded, transforming these majestic landscapes and valuable carbon stores into catastrophic carbon emitters. Contributing 4% of the UK's annual greenhouse gas emissions, our degraded peatlands account for twice as many emissions each year as all industrial processes carried out in the UK, such as cement production.
Urgent action is needed to address the climate and nature emergency
With 70% of peat sold in the UK contained in bags of growing media sold for horticulture, it has been suggested that a switch to peat-free alternatives for non-commercial uses could save at least one million tonnes of carbon dioxide emissions annually. Home gardeners will not necessarily see a disadvantage: growing media containing peat is often used incorrectly as a soil improver, so some gardeners would actually benefit from switching to more effective peat-free soil improvers.
Vicki Hird, head of farming at Sustain says: "There is a massive opportunity to help food production here and globally by stopping the climate and nature crises. One major tool will be to end the extraction of peat for growing food and for fuel – peatlands are a major carbon sink and nature reserve. The alternatives are there and need to be widely adopted fast. We also need to find better ways to protect lowland peat soils – these extremely fertile soils are overused for growing cereals, fruit and vegetables and this need urgent action to protect the vital carbon these peat soils store."
In January 2020, the Climate Change Committee (CCC) called for the government to ban the extraction and sale of peat – including imports – by 2023, but progress has been slow. There have been efforts in the industry to move to a peat-free alternative in recent years, but voluntary targets have made change sluggish.

Chief executive of The Wildlife Trusts, Craig Bennett, said last year : "The time for voluntary agreements is over - the sale of peat must end now. Countless promises have been broken and targets missed, with the result that precious peatland habitats are still being unnecessarily destroyed in the name of gardening… Growers like Hillier demonstrate that you can produce compost and grow high-quality plants without peat. These retailers are to be congratulated, but we now need government to make the rest follow their lead. The time for delay and excuses is over."
Add your voice to the public consultation
In December 2021, Defra launched a consultation on 'ending the retail sale of peat in horticulture in England and Wales'. It is vital that this proposal is taken forward, and we are glad to see the UK and Welsh Governments proposing this ban. Action to protect peatlands must be swift, and go further than the measures outlined in the consultation, but this is certainly a move in the right direction, and one that must be taken.
If you want to support the ban on selling peat for horticulture, we urge you to contribute to the online consultation survey by 18th March 2022. You can read more about the consultation in this document, or use our response as guidance. Most of the questions are fairly simple and you don't have to answer all of them – so why not add your voice now?
Add your voice to the consultation now
Sustain annual conference - 8 December

Book now
Published 17 Feb 2022
Veg Cities: We need your help to get your city or local area growing, cooking, selling and saving more vegetables.
Bella joined Sustain as Local Action Officer (on maternity cover), working on Good to Grow, Veg Cities, Sugar Smart, and Food for the Planet. She has a background in organic market gardening and research.
Bella Driessen
Local Action Officer
Sustainable Food Places
Event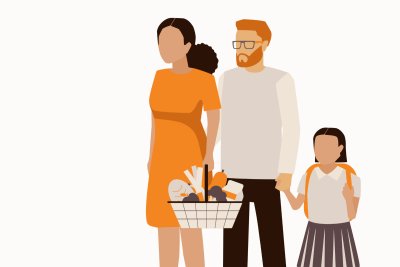 Sustain annual conference - 8 December
Support our charity
Your donation will help communities across the UK to increase the availability and consumption of vegetables.