In June 2019 Sustain joined a workshop at Bristol University looking the nature of food work, along with food workers, academics, union representatives, civil society organisers and the United Nations Special Rapporteur on the Right to Food, Professor Hilal Elver.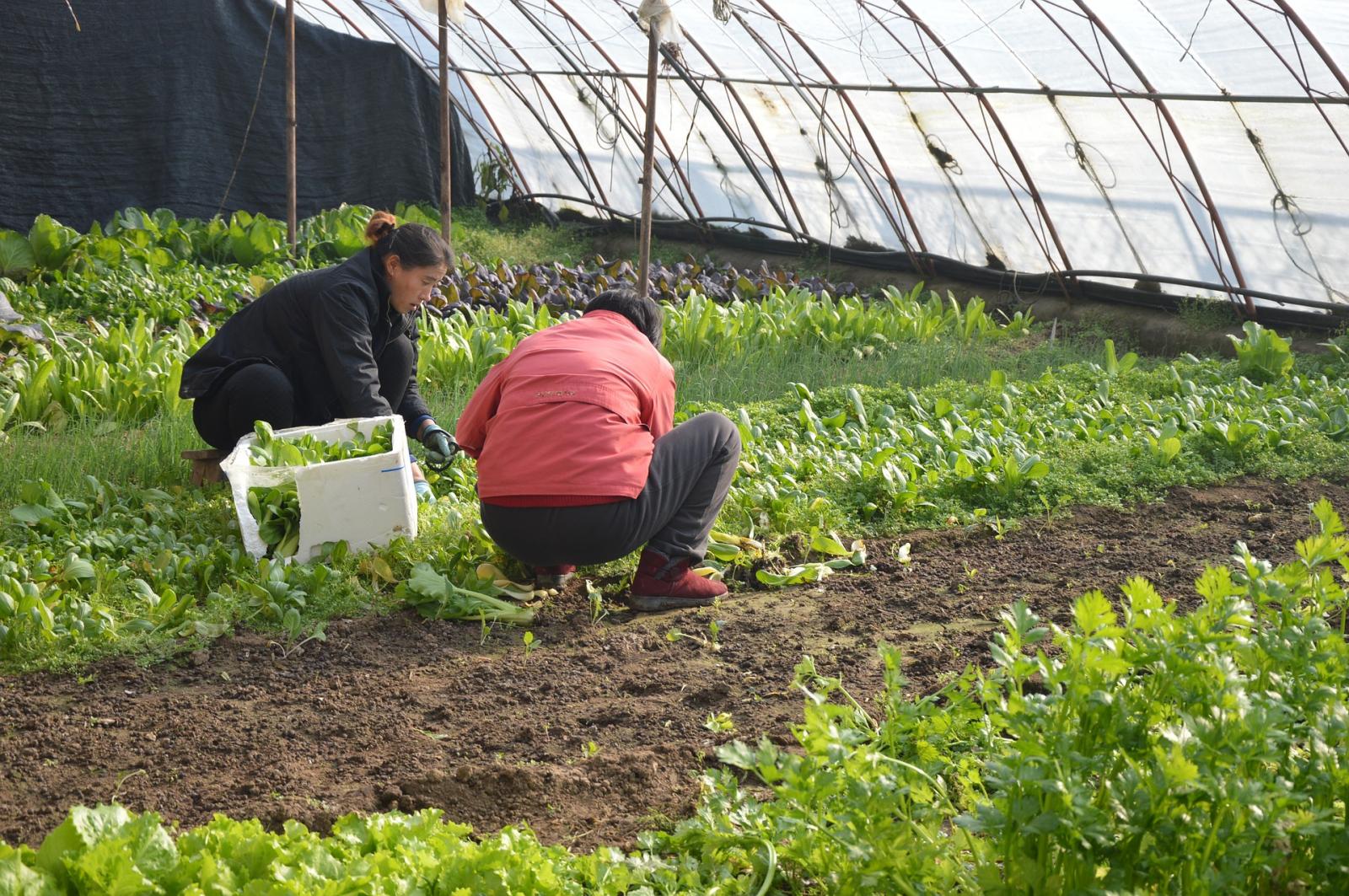 Photo credit: Pixabay
The aim of the gathering was to look closely at the condition of work and workers behind the UK food system which is a core concern for Sustain. So it was a valuable opportunity to present our work and to develop common and robust solutions.
We shared testimonies, experiences and accounts concerning the main challenges and obstacles faced by workers from farm to fork, including beyond the boundaries of the United Kingdom. We discussed trafficking, modern slavery, low wages, availability, technological innovation, migration, and other issues affecting the lives of those who make our food possible. One of the outcomes was a public letter to Henry Dimbleby, who was appointed by Secretary of State for Defra to lead on the National Food Strategy development.
It is striking that hunger, obesity and malnutrition are increasingly felt among those who produce and transform food.
Sustain has long argued for better food trading that supports farmers, food workers, consumers and the environment - fairness from farm to fork. In a recent Sustain investigation we looked at some of the causes of unfairness in our food system, particularly the pay and practices of the UK's leading supermarkets.We found that:
No UK supermarket could confirm that they pay at least the real Living Wage for all employees and agency workers.
Average paid workers earned up to 339 times less than the highest paid UK supermarket executives.
The supermarkets' approach to grocery market regulation of unfair trading practices is mixed, with slow progress for some and major issues for overseas suppliers.
The results paint a picture of a concentrated, multiple supermarket model that is perpetuating low incomes, precarious farm livelihoods and large inequalities.
We need strong government action on fair dealing in supply chains and to promote more diverse retail outlets locally. All retailers should commit to paying the real Living Wage for all workers including agency staff, narrowing the pay gap, and dealing fairly with suppliers both here and overseas. Other core demands include on enforcement of employment law, modern slavery and measurement of labour use, which is currently poor. The Sustain alliance is working to get some of these new measures introduced via the new Agriculture Bill.
The issue of farm work was also explored. More than 40 per cent of the UK's agricultural workforce are employees, rather than farmers or family labour. Yet agriculture workers in England (unlike those in Wales and Scotland) have no statutory protection for their pay and conditions since the abolition of the Agricultural Wages Board (AWB) in 2013.
This leaves English agriculture workers more vulnerable to unfavourable wages and conditions in a system where markets do not value agricultural workers as vital contributors to our food chain. The Sustain alliance favours creation of a new body in England to negotiate wages and better conditions for agriculture workers to secure fairer and better farming in the UK. Again, we are working to make this a possibility via the new Agriculture Bill alongside the measures to make the supply chain fairer so that farmers can afford to treat workers well.
When it comes to labour, the future of food is not only about a skilled workforce that knows how to use technology. It is about an integrated approach and greater coordination within the food system; attention to the bottlenecks; a broad notion of food workers; intersectionality; transparency and visibility; protection, respect and fulfilment of the workers' human and labour rights; access to justice and reliable enforcement; and fair access to, and use of, technological innovation.
It was obvious to all the delegates at the event that there is no food without food workers, and because a healthy and justly rewarded workforce is essential to a sustainable food system, these elements should inform the whole process of the UK food strategy. There cannot be a National Food Strategy without a strategy for workers in the food system - including those who are overseas, working in agencies and working informally. There cannot be a healthy food system without safe, healthy and fair working conditions for all.
Vicki Hird MSc FRES is an award winning expert, author, strategist and senior manager who has been working on environment, food and farming issues for over 30 years. As part- time Head of Sustainable Farming at Sustain, Vicki manages the farm team, policy, research and related campaigning and provides comment and guidance on these issues.
Vicki Hird
Head of Sustainable Farming Sustainable Farming Campaign
Support our campaign
Your donation will help us work with farmers to push for policies to support farming fit for our future.