With Brexit having absorbed the rump of our politicians and policy makers' time and energy, it has done so at the cost of other areas of policy that are long overdue attention. The question now is whether anyone has the energy to make the most of the powers we are looking to take over from the EU. If Brexit is only the beginning of a new era for our democracy, Sustain's Deputy Chief Executive, Ben Reynolds, asks what role the National Food Strategy will have in defining a vision from farm gate to plate.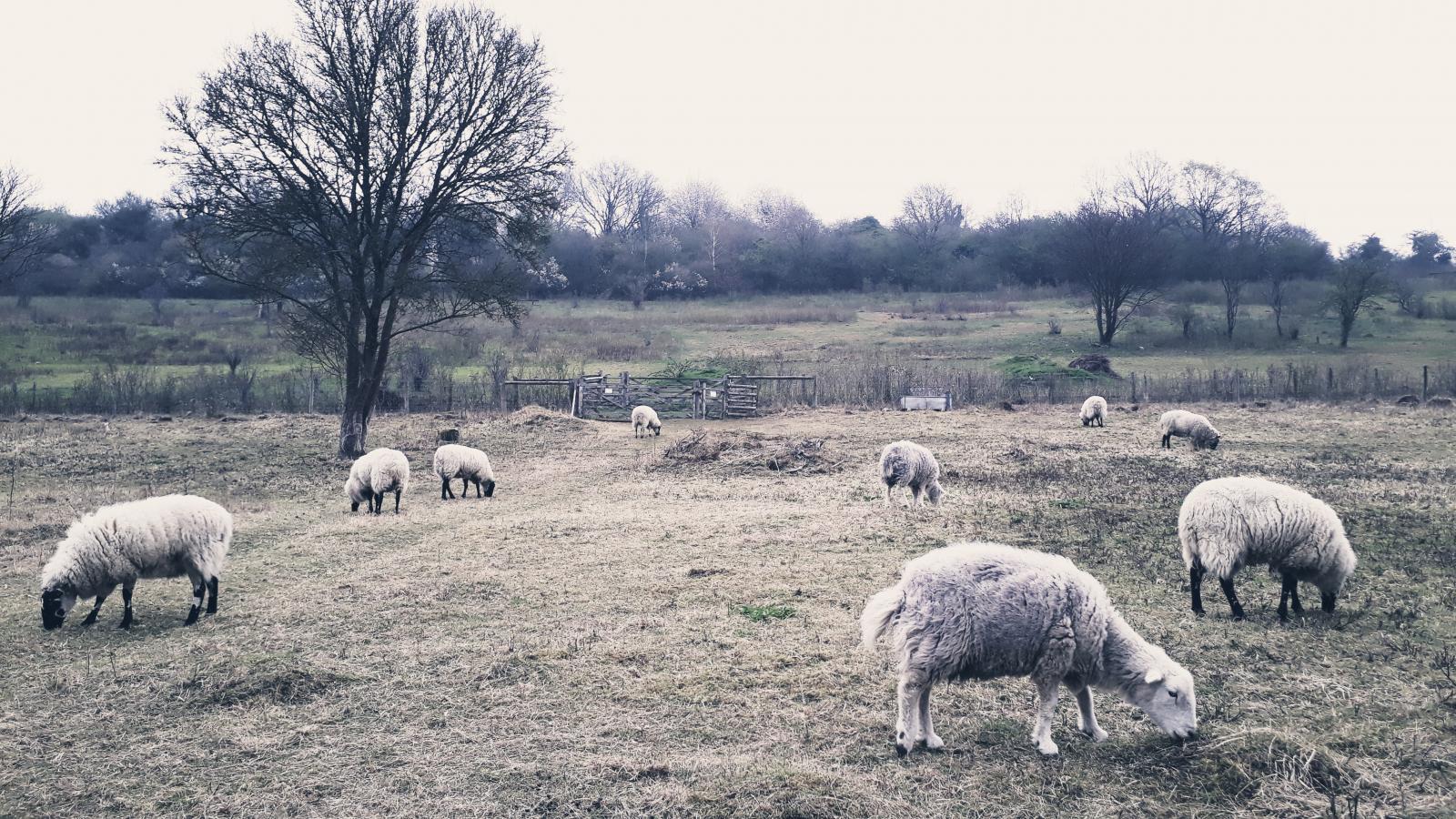 Credit: Ben Reynolds
The media has been awash with reports of impending shortages in the seemingly unavoidable pull towards a no deal Brexit. Whilst this feels less likely with the new extension to negotiations, what of the other choices? If we remain in a customs union and also choose to follow single market regulations, little will change in terms of food standards. If we leave the EU with the power to negotiate our own trade deals, this could open up our markets to products produced to standards we don't like such as the much documented risks of hormone pumped beef, chlorine dipped chicken and higher rates of food poisoning in some other countries. This is before mentioning the higher levels of environmental impact linked to some of this 'cheaper' food, and the danger of lowering not only production standards in the UK in order that our farmers can compete, but also in the standards around the food we eat in order to do trade deals. Is this really the brave new world that Brexit promised?

Whichever way people voted, they believed they were voting for better, and we need to see a vision of what better looks like that benefits the most. The last two years of discussion around Brexit has made it quite clear what we don't want to see on our plates or supermarket shelves nor in our fields and factories. The Government's promised Food Strategy needs to provide this vision of what we actually want for the future of our food (and drink, farming and fishing).

Over the last few months Sustain has been tracking mentions of the National Food Strategy in parliamentary communications. In February, David Rutley, Parliamentary Under Secretary of State for Food and Animal Welfare also known as 'Food Supplies Minister', confirmed that the Government is committed to publishing a National Food Strategy once we leave the EU, and earlier this year Michael Gove spoke at length at the Oxford Farming Conference on what it would aim to cover. From what has mentioned to date, it would certainly be holistic, building on the Agriculture Bill, Fisheries Bill, Environment Bill, and the Child Obesity Plan. The key words that have come through again and again from Government spokespeople are around health and the environment, food security, the food industry and 'harnessing the potential of new technology to improve productivity'.

The Food Strategy has to balance the thirst for innovation with the scaling up of existing good practice. And to ensure that any innovations it promotes are not to the detriment of citizens' health, livelihoods and the environment.
It needs to grapple with the issue of climate change and the role that food and farming has in contributing to and tackling it, in a way that successive Governments have avoided.
It needs to make that link that many of the most climate friendly options, such as vegetables and pulses are also the ones most lacking from our unhealthy diets.
It needs to spell out how we provide good food for everyone, ensuring that those on a low income can afford to eat, as much as ensuring that we have decent livelihoods for those working in food and farming.
The food strategy must grapple with this range of issues and many many more in a coherent and comprehensive way. This can't just be a food industry strategy as much as it can't just be a strategy that fiddles at the edges of the system. Michael Gove went on record saying the Government food strategy should be "ambitious, to ask big questions, to challenge lazy orthodoxies". Well let's take him at his word.

We're reaching out to Sustain members, and to organisations involved in our campaigns and projects – if you're not and want to be, get in touch – to set them this challenge, to ask them what their big answers are as much as their big questions. And we've already been getting some great ideas through.
Some are calling for a ban on the sale of endangered species of fish. Others for a ban on the use of children's characters on junk food packaging and marketing. Or extending the soft drinks industry levy to other products.
Some are calling for more certainty from Government for businesses so they can operate and plan in a way that will help deliver towards sustainability goals. And others looking for leadership that will support the growth of an alternative food economy.

But beyond the policies that the Strategy could include, there is a deserved scrutiny of where public investment does, and should, go: from local food infrastructure in coastal and rural communities, or turbo charging environmentally accredited production for the domestic and export markets, through to ensuring better access to healthy food by better investing in markets or free school meals, or indeed reviewing government procurement regulations to support these aims. We need to explore what potential the UK Shared Prosperity Fund, which will replace myriad EU funds, has to invest in a better food system.

How the strategy is structured, who is answerable to it, and who is consulted on it, are all valid questions that are already being raised by our survey's respondents. This is not something that needs to be driven at lightspeed, but rather something that will benefit from an ongoing process of development, perhaps akin to the Childhood Obesity Strategy that has seen two chapters produced to date. Whilst not perfect, the vision it provides has led to consultations on new sets of measures put forward as and when needed to deliver to that Strategy's targets, and led to innovative policies such as the Soft Drinks Industry Levy being cemented under a new political administration.

What is common through the responses is the sense that this political moment offers a once in a lifetime chance to reinvent our food system, for the benefit of all in this country, and that the Government's Food Strategy has the potential to shape this.
Since joining Sustain in 2004, Ben has helped launch the Food Power network and was a founding member of the Sustainable Food Cities network. Most recently he came up with the 50 Fountains Challenge (run in partnership with Refill), born out of the Sugar Smart campaign which he developed with the Jamie Oliver Food Foundation. He worked with Jamie Oliver's team to get the government to adopt a sugary drinks tax, and set up the award winning Children's Health Fund which piloted the levy with restaurants.
Ben Reynolds
Deputy Chief Executive
Support our campaign
Your donation will help us work with farmers to push for policies to support farming fit for our future.