Most parents told us they are concerned that junk food advertising is having a significant impact on their children's food choices. Many reported that their children were regularly being targeted and as a result increasingly associated unhealthy foods with treats and rewards, and asked for the brands they saw, making it harder for them to encourage healthy eating habits.
Contents
The survey
Main findings
Parents' concern about junk food marketing
The impact of advertising on children's food choices
Marketing methods of greatest concern to parents
How often are children being targeted?
What changes do parents want to see?
Parents' Jury verdict
Appendix: Parents' Jury survey responses about their children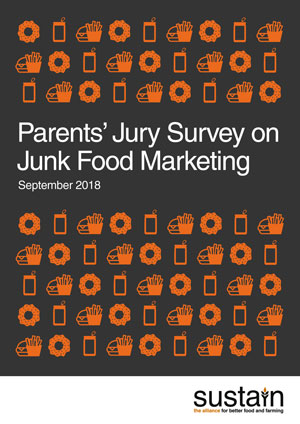 Parents' Jury Survey on Junk Food Marketing
26pp - 2018 | 4990Kb
Published 19 Sep 2018
Children's Food Campaign: Better food and food teaching for children in schools, and protection of children from junk food marketing are the aims of Sustain's high-profile Children's Food Campaign. We also want clear food labelling that can be understood by everyone, including children.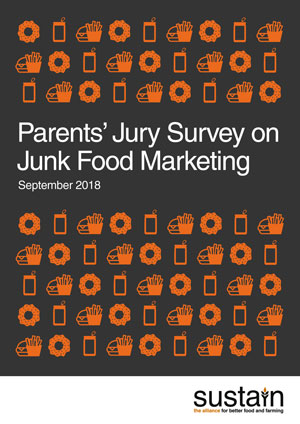 26pp - 2018
4990Kb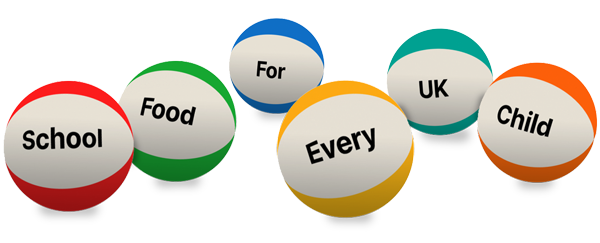 Ask your MP to end the school food postcode lottery now
Support our campaign
Your donation will help us champion children's rights, parent power and government action to improve the food environment children grow up in.