Dust to crust
Sophie Needham meets a farmer, miller and baker who work together as Real Bread custodians from seed to sandwich.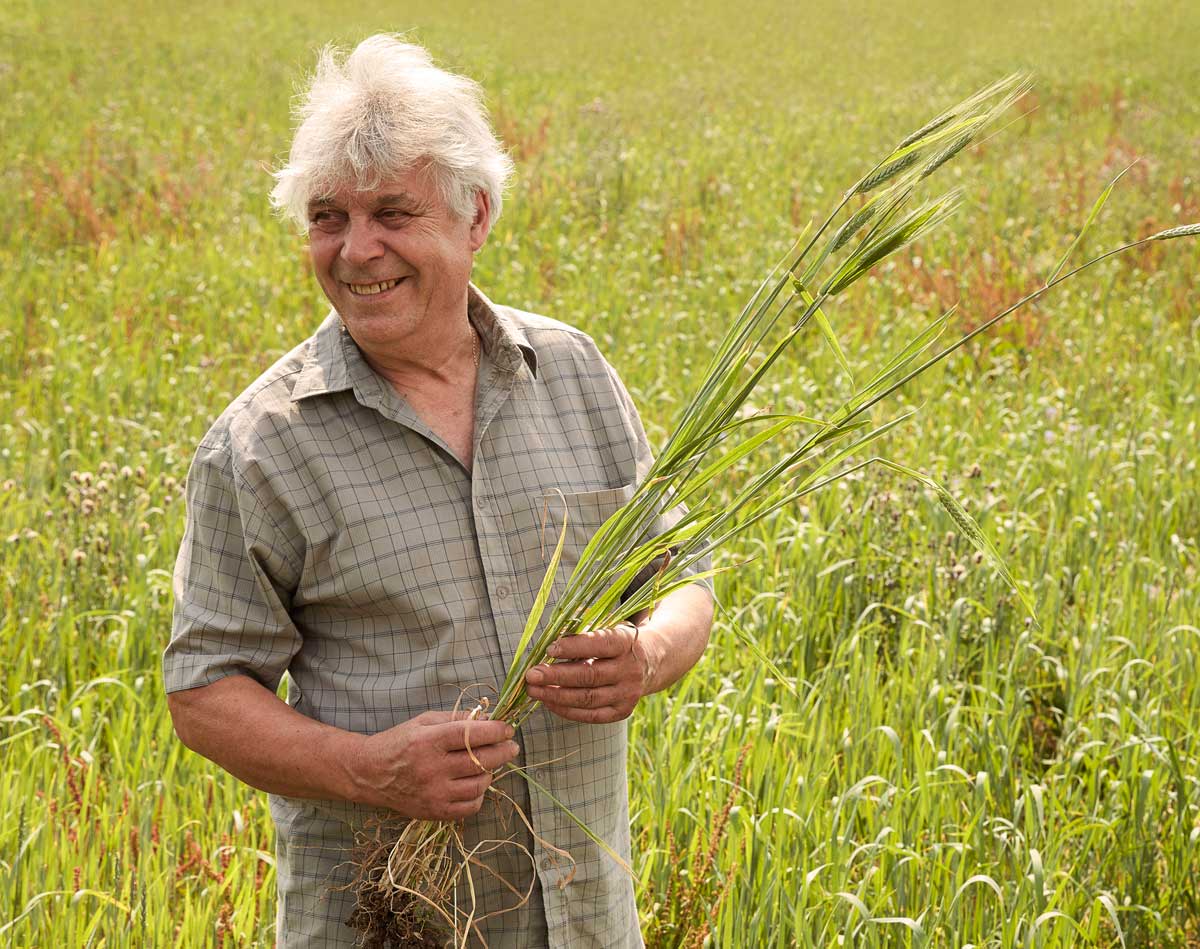 The baker
Syd Aston (above) has been baking the finest, naturally made breads, cakes and breakfast goods since 1985. Over the last 25 years, his ethos has remained the same: Take time, have patience and use only the finest natural ingredients.
It was Syd's passion for the organic movement that inspired him to move Aston's Bakehouse to Sheepdrove Organic Farm. It's an idyllic location set in 2,500 acres of Berkshire Down land, owned by (early Real Bread Campaign funders) Peter and Juliet Kindersley and managed by Dan Bull - below.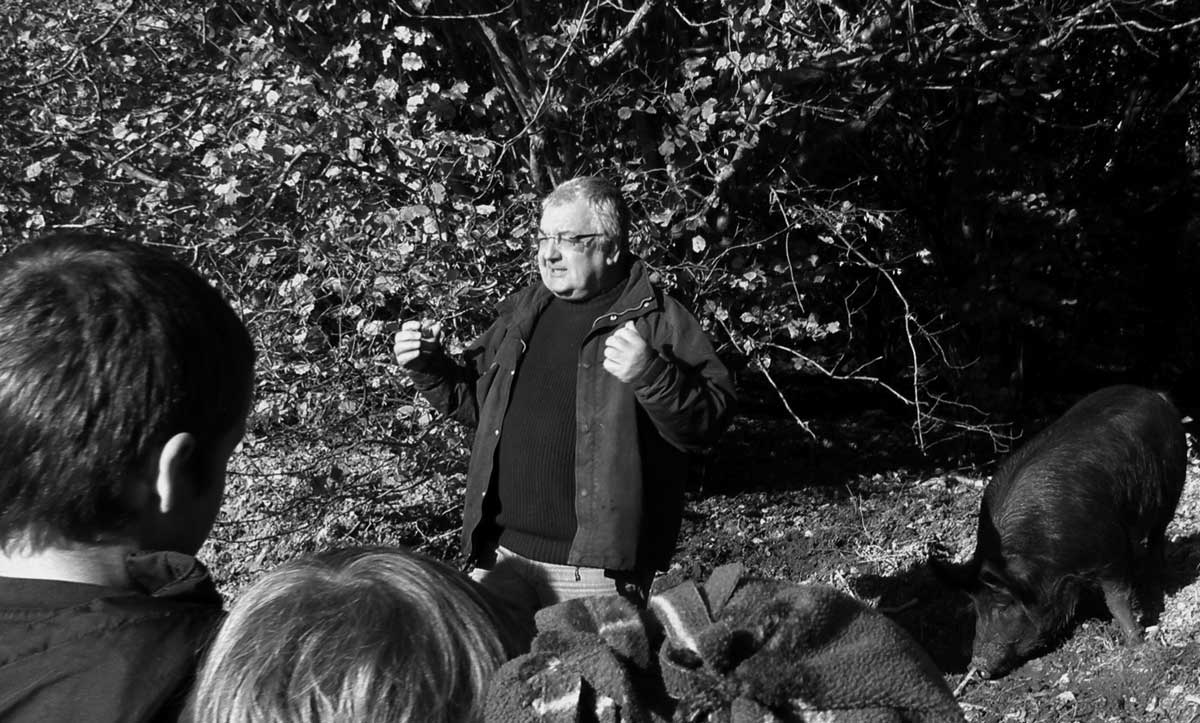 The farmer
Dan works closely with Syd to grow high quality wheat, rye and spelt for Aston's Bakehouse. You can often hear their laughter across the farm yard as they tease each other about who's been working the longest and who will look better in overalls.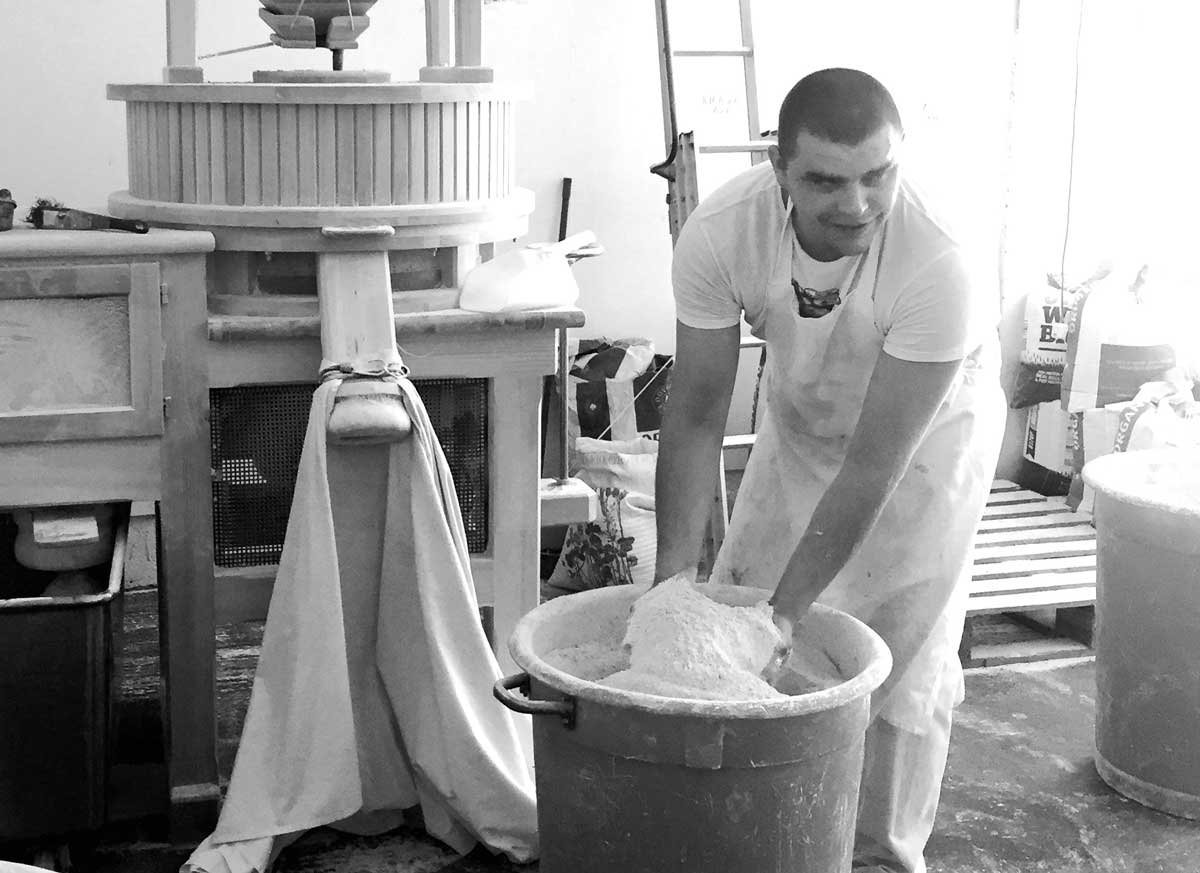 The miller
All of the flour used to produce Syd's breads is milled, from grain grown on Sheepdrove Organic Farm, a mere 100 yards from the bakery by Syd's protégé, Cornel - above. Cornel spends his mornings in the mill and his afternoons baking bread in the bakehouse. This is a relationship of trust and of hard work.
---
Originally published in True Loaf magazine issue 29, October 2016.
---
See also
Gilchesters Organics and Lovingly Artisan
Yorkshire Organic Millers and Haxby Bakehouse
Sharpham Park and Lievito Bakery
---
SHARE