Dust to Crust
Ellie Campbell has the latest in our series of foodweb features, where relationships run deeper than simply knowing the names of companies or account managers.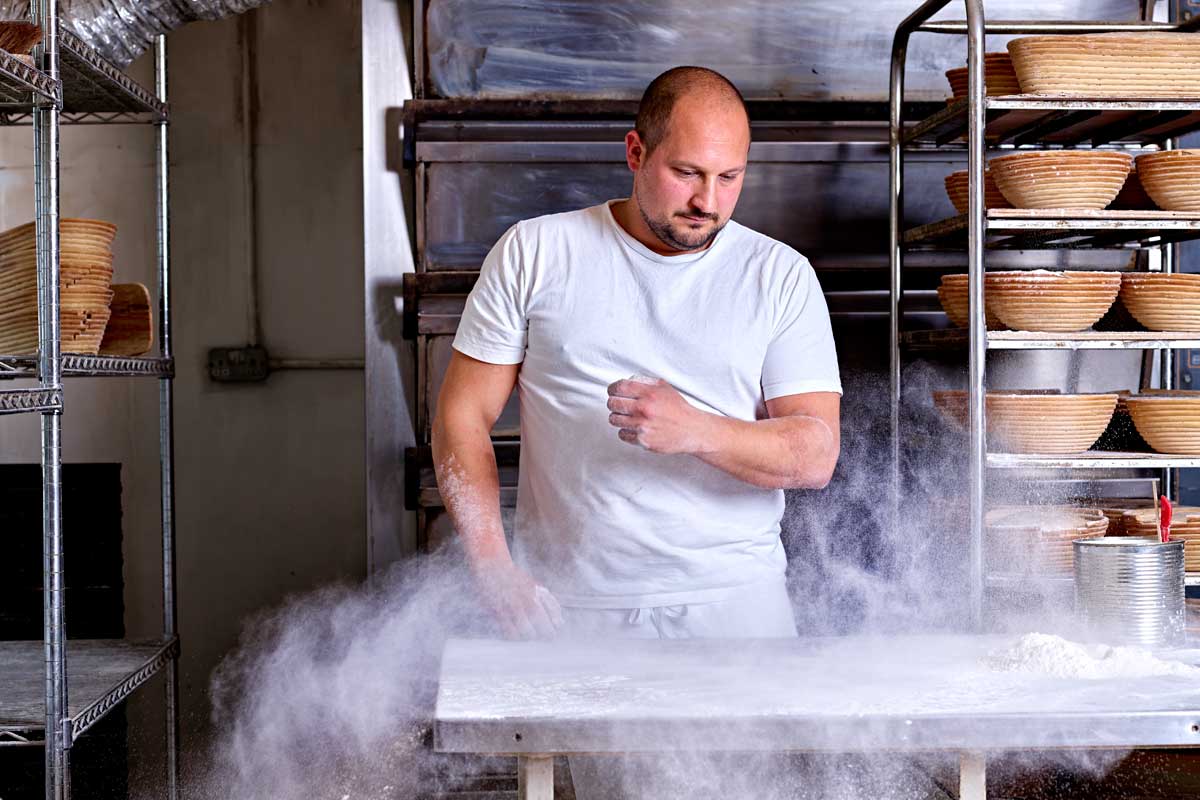 The farmer: Roger Saul
Fashion label founder to spelt farmer may seem like an unlikely career path, but that is precisely the transition made by Roger Saul in 2004. After selling his stake in Mulberry, the fashion label he founded in 1971, Roger began growing spelt on 300 acres of certified organic land at Sharpham Park on the Somerset Levels near Glastonbury.
By running a mill and working with bakers like Phil, he gets to enjoy seeing, and being involved with, the whole process "all the way through from farm to mill to baker to shop or restaurant."
The miller: Sam Holmes
The farm's dedicated spelt mill was opened in June 2007 by the Countess of Wessex, and is certified by Organic Farmers and Growers. Rather than modern steel rollers, Sharpham Park uses only traditional mill stones, helping to preserve spelt's nutritional value and flavour. Although spelt is a member of the wheat family, it is exempt from UK flour 'fortification' legislation and Sharpham Park uses no other artificial additives.
Sam has been working at the mill for five and a half years, during which time she has gained her PMO apprenticeship when she won the Apprentice of the Year Award. She has also been studying on the nabim Flour Milling Training Programme correspondence course. She says "I really enjoy working for Sharpham Park. As a growing family business no day is ever the same".
The baker – Phil Nicodemi
Nearby Lovington is the home of Lievito Bakery, set up by Phil in a former ice cream factory, where he bakes sourdough loaves and more.
Similarly to Roger, Phil has been through a significant career change. Having previously been a graphic designer, he learnt his new trade at Mark's Bread in Bristol before setting up his own wholesale bakery in 2013. In 2016, Phil opened the doors of The Lovington Bakery to the people of Wincanton.
Phil says "It's great having a close working relationship with the team at Sharpham Park who grow and mill fantastic English spelt flour."
---
www.sharphampark.com
www.lievito.co.uk
First published in True Loaf magazine issue 31, April 2017
---
SHARE